The inside of the Switch2Pure pop-up shop at River Oaks District is straight up beauty boutique dreams with minimal decor in hints of white, blush and cream. The shelves are lined with chockful of clean and luxurious skincare and beauty goodies, anything you can imagine: from anti-aging oils to DIY detox face masks.
The shop has expert beauty consultants on hand ready to whip up custom oil cocktails for your skin needs and a cleverly situated photo booth (ring light and all) inside one of the dressing rooms for all the selfie addicts. I even found a curated selection of earrings made of vegan leather and non-toxic materials. My first thought was: "Wait! Why is this not permanent here? I've never seen anything like it," while sipping on my yummy matcha lemonade.
Owner and founder Estela Cockrell has created an oasis of clean beauty and skincare that promises products with effective and pure ingredients. She believes in having a stream-lined skincare routine and swears by using very little products to achieve her gorgeous glow which I can' stop staring at. She's currently wearing tinted moisturizer, mascara, highlighter and her hair in a slicked back pony-tail and she is a natural beauty in every sense of the word.
Estela decided to switch to pure products when she found many of her trusty, everyday products had harmful ingredients that were making her sick. Read more about her journey here.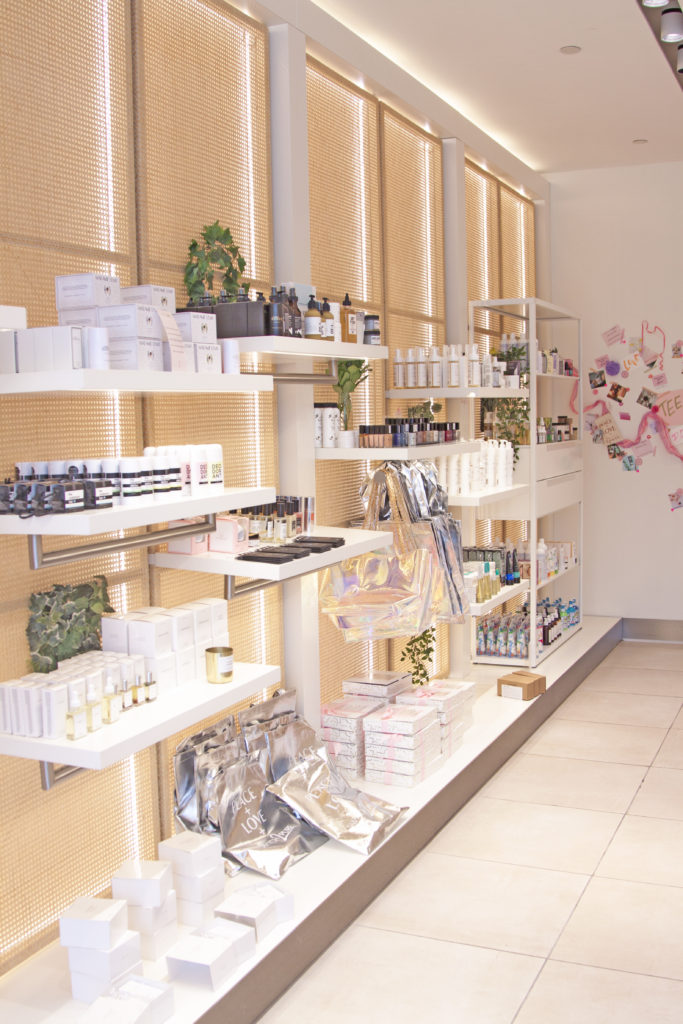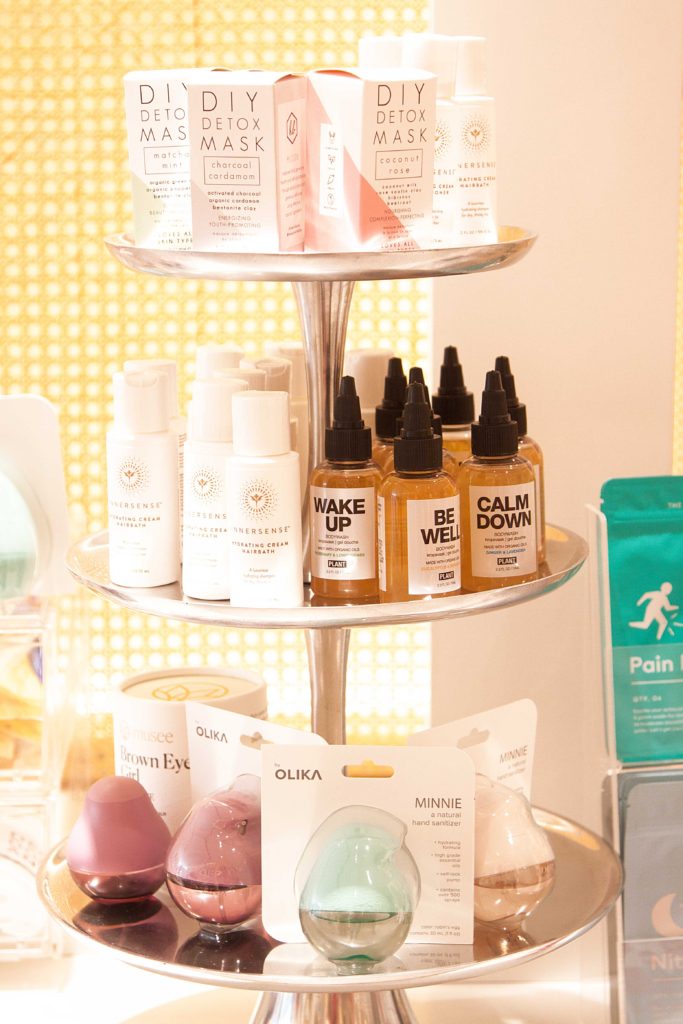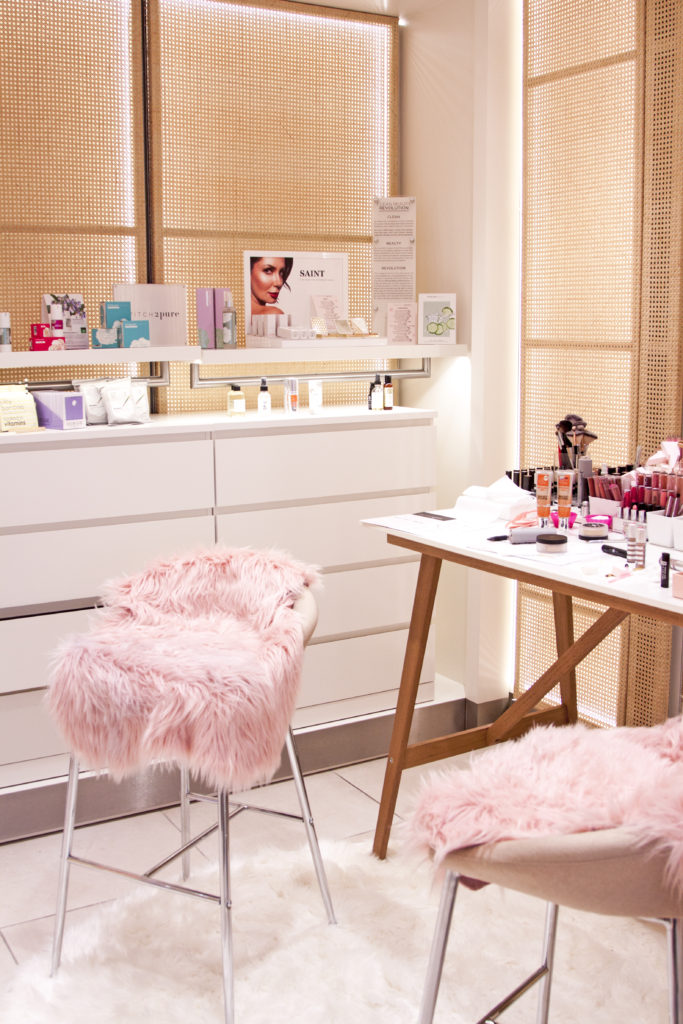 A beauty station inside Switch2Pure awaits for your consultation.
I couldn't wait to ask Estela about my current passion: facial oils and all the reasons we should be loving them instead of being intimidated and of course, her favorite products in-store.
Q&A with Estela Cockrell
Hi Estela! Talk to me about facial oils and tell them why people (even with oily skin) shouldn't be scared to use them.
Estela: A lot of people are hesitant about oils because if they have oily skin or they've had acne in the past or they don't understand the concept of oils. The thing to keep in mind and that people should know is certain oil combinations are clarifying so what they do is help cell turnover or  help [regulate] in sebum production.
People with only skin might ask why they need oils if their skin already overproduces it. If you use the right type of oil you can get away with treating the skin and finding a great a balance.
With oils you can get a lot of nourishment, penetration and hydration and moisturization and at Switch2Pure we talk a lot about how to achieve those three things [because it's important for every skin type].
(Read more about facial oil and acne prone, oily and combination skin on the Switch2Pure blog.)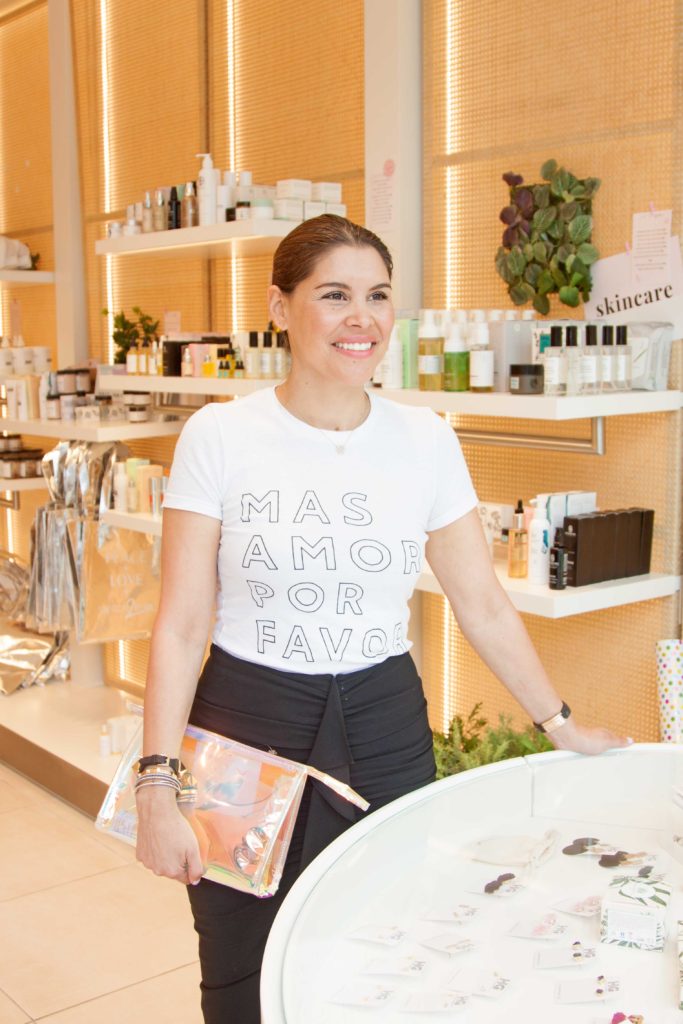 Estela poses for me inside her River Oaks District pop-up shop located close to Le Colonial.

What are some oils that you would recommend for oily or blemish prone skin?
Estela: We have [a service where you can create your own] custom cocktails  [with one of our beauty experts] which is what we recommend the most.Oily prone skin will benefit  from ingredients such as prickly pear, argon and jojoba.

Specific Product Recommendations from Estela:
The  Amaki Japanese Antiaging Oil used forever in Asia which regulates sebum production.
I would recommend the Plant Apothecary Superfacial Facial Oil for congested skin.
There's also our French Girl Clarifying Serum which is not a pure oil and it treats inflammation, brightens the complexion and is packed with antioxidants.
(Estela has a wonderful post on her blog about all the products she would recommend for oily, combination and acne-prone skin. Read it!)
Tell me about what we can experience at Switch2Pure versus other beauty retail stores?
Estela: We care about customized and individualized skincare. We want you to leave here with a product created for you because we [understand different people need different products].  Everyone that visits us can leave with their customized cocktail because everyone's oil production, PH balance and acneic history is absolutely different.
We are completely experiential and this is about you leaving with an investment of great product at an attainable price.
By going to our website you check out your main concerns and create your own custom oil handmade just for you.
Estela, if you were stuck on a desert island, what three products from Switch2Pure would you take with you?
Estela: That would be my tinted moisturizing sunscreen, a facial serum, and my creme highlighter sticks. (pictured below)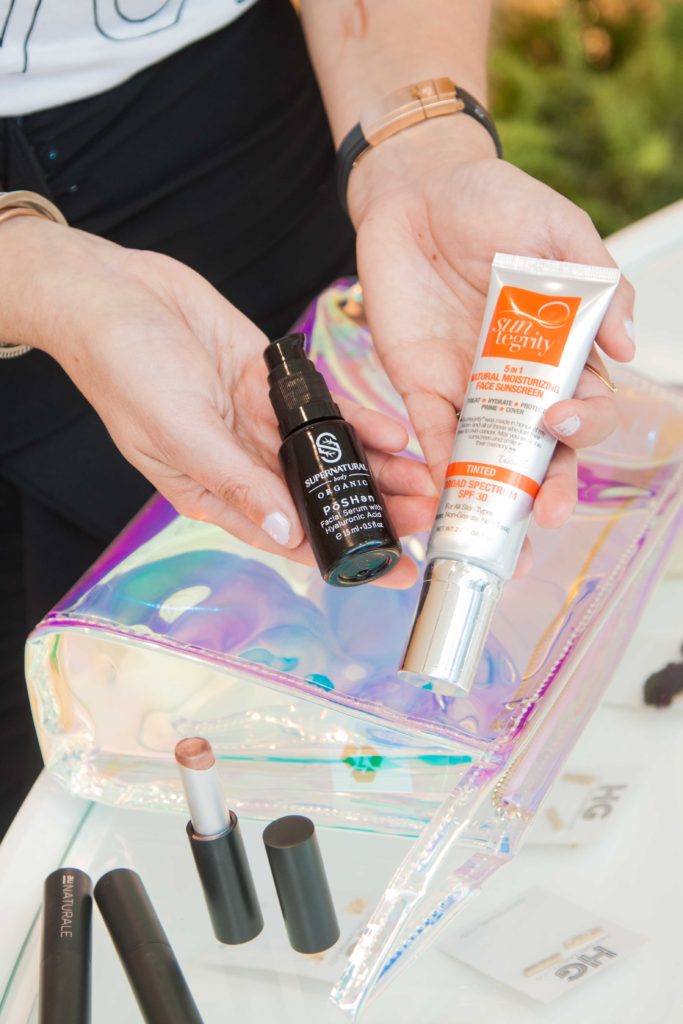 Holiday Master Class x Switch2Pure
For the holidays the pop-up shop is hosting a make-up and skincare master class on November 21. Learn how to depuff your eyes and get the holiday glow!
Stay tuned on their website to find out more about events coming up.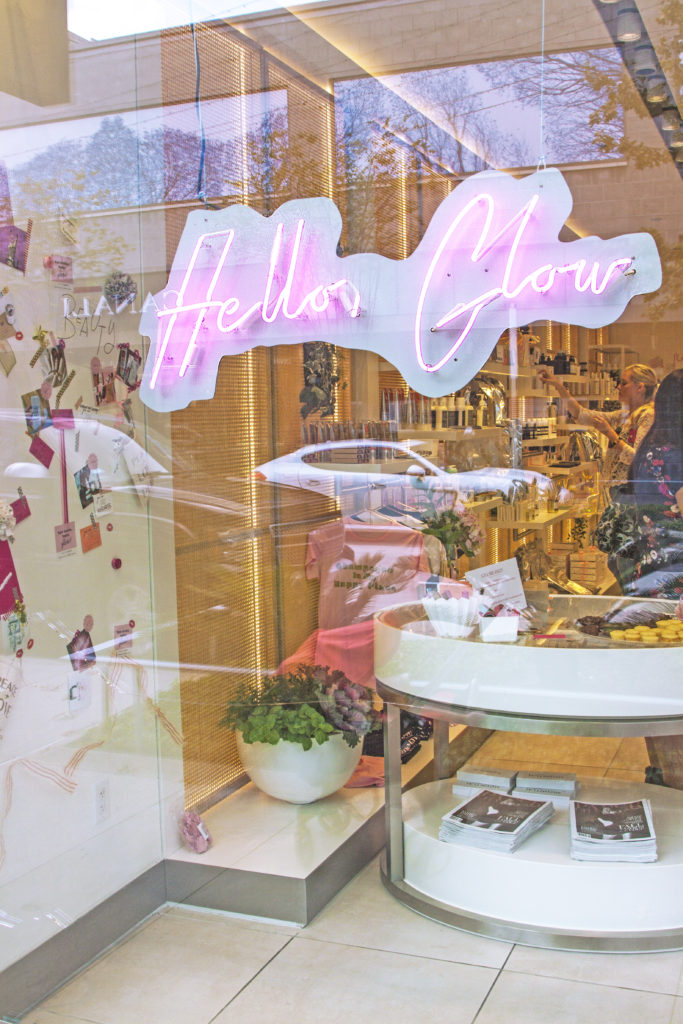 Switch2Pure storefront
Thank you Estela and the Switch2Pure Team for having me!
I can't wait to be back!
Shop and Learn at Switch2Pure and visit them at
River Oaks District for their seasonal pop-up shop that closes on January 31, 2019
Open Daily: 10:00AM – 7:00PM | Sundays: 12:00PM – 5:00PM
*Do not repost or copy images without permission*
Facebook Conversations