*This post has been sponsored by the PRIMP Network. All thoughts and opinions are my own.*
There's a lot of perks to blogging and I won't deny it's part of why I love what I do so much! Sure, let's a lot of work in posting, publishing, linking and networking but getting to try a new restaurant or new lipstick always gives me butterflies. You know what else give me butterflies? When someone says shopping spree! I literally couldn't contain my excitement when I was chosen to participate in this Ashley Stewart campaign because I've been dying to try their fashion-forward, colorful, plus-size clothing. Plus they currently have a 40% off all their full price styles by using code PRIMP 40 at checkout–I was psyched just thinking of all the stuff I was going to buy!.
But, I was presented with the option to gift this shopping spree to my mom and style her and I've never been giving the opportunity to give her a Mother's Day gift this big so it was a no-brainer. I decided to pick her brain about her sizes in shoes, tops and pants and with my fashion knowledge on what makes petite curvy girls look great (my mom is petite curvy like me) I surprised her with a slew of outfits–just for her! See how adorable she looks below! Oh, and —HAPPY MOTHER'S DAY MOM! YOU LOOK AMAZING!

A Splash of Watercolor – From Head to Toe
My mom usually loves bold, bright colors but she had been stuck in a rut just wearing colorful accessories and not actually incorporating the brightness into her wardrobe. I know she is self-conscious of her arms but once she wore this dress she told me she loved how it looked and she didn't even mind her arms. She also boasted about how comfortable the dress was and I'm so happy that the fabric was really thick and felt high quality; kudos to Ashley Stewart for making an amazing first impression! Style Tip: Pair a colorful dress like this one with nude heels. If you have shorter legs, the nude heels also help to elongate them.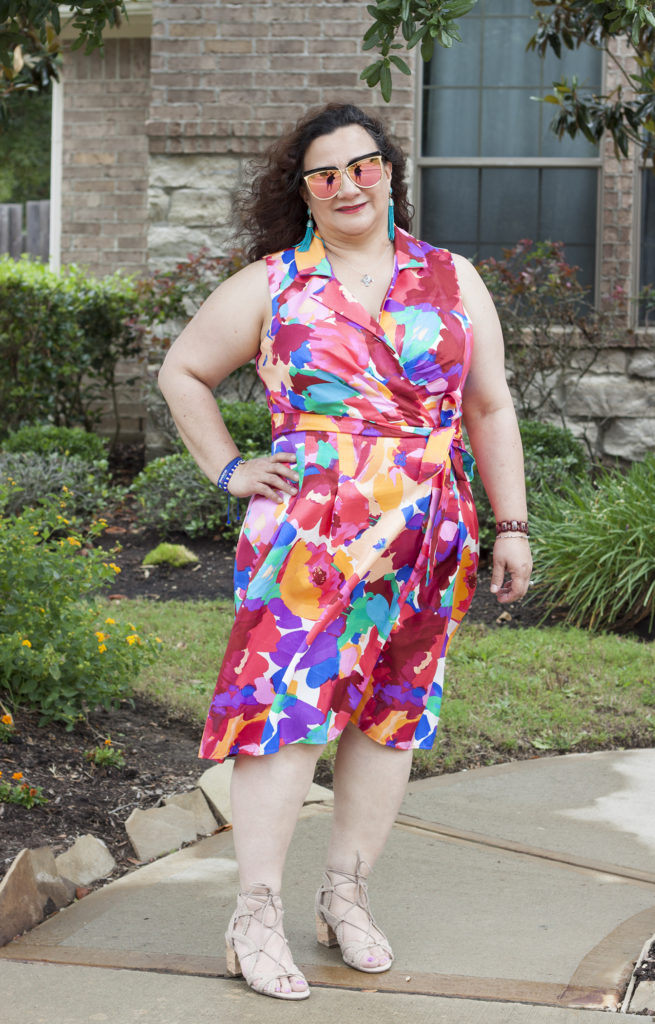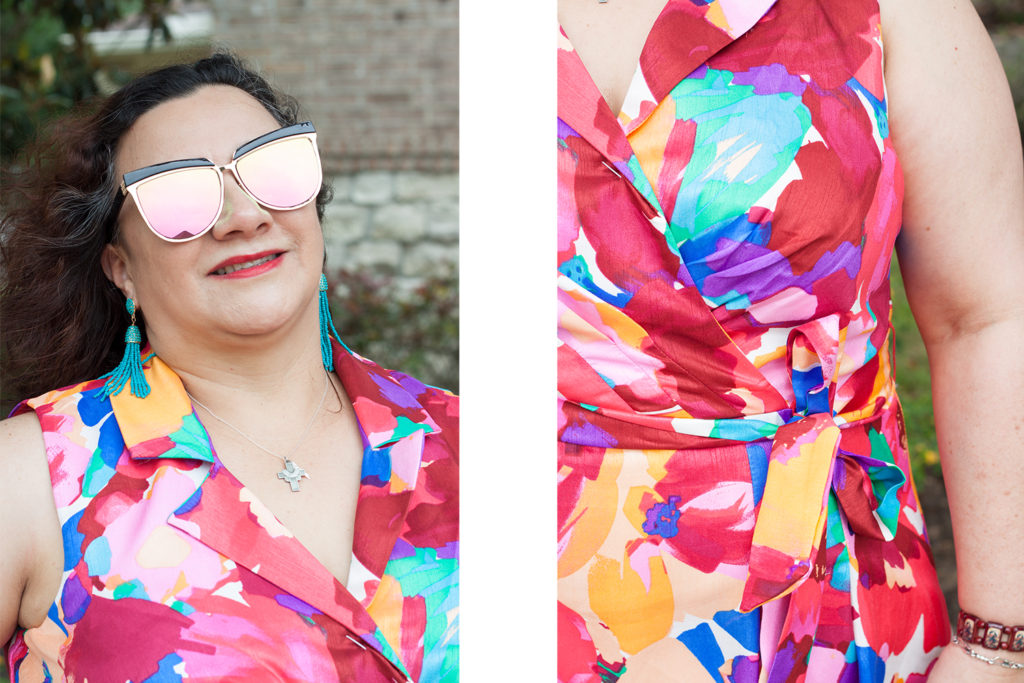 Royal Blue Jumpsuit – Comfy & Confident Diva
I love this jumpsuit on my mom! The color is so great on her and she was also very comfortable in this outfit. Because she is on the short side like me, it was a bit long but she'll be getting them hemmed so she doesn't trip (she's clumsy like me too! LOL). I think this is a great outfit is she has brunch with friends or goes on a date with my dad–and how cute is her bag?! I kinda want one for myself because #PomPomObsessed. A jumpsuit is a style than she never wears but she was glad I chose it for her and that she got out of her comfort zone. She was scared that the black and white wedges would be uncomfortable (she rarely wears heels) but she was actually pleased that they gave her height and were also very comfy! Style Tip: Pair a solid color jumpsuit with fun, contrasting accessories and a bold lip.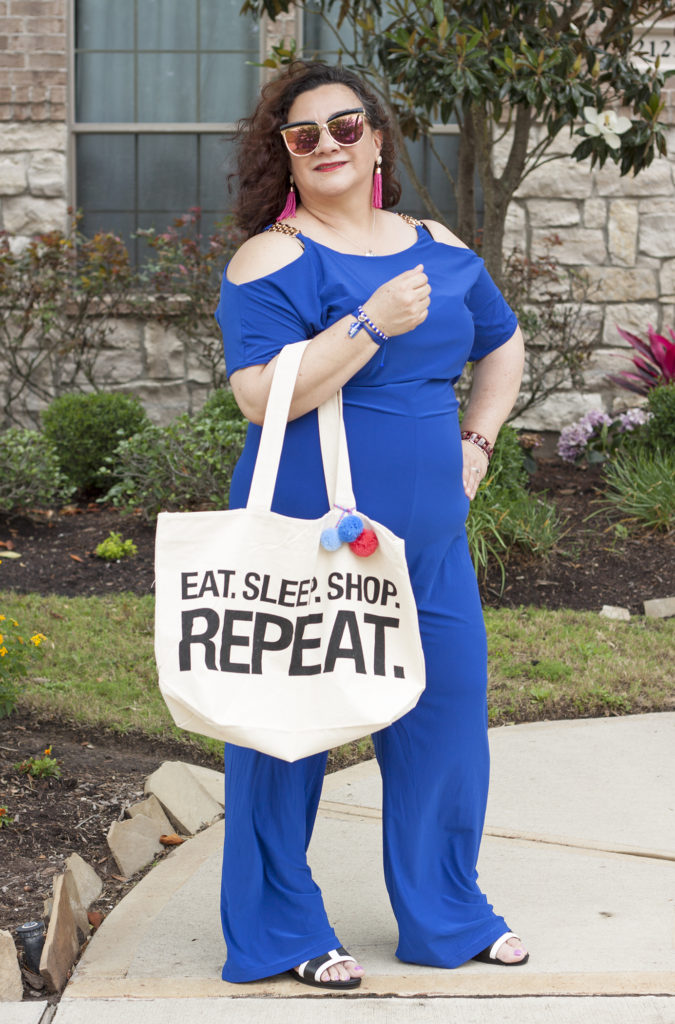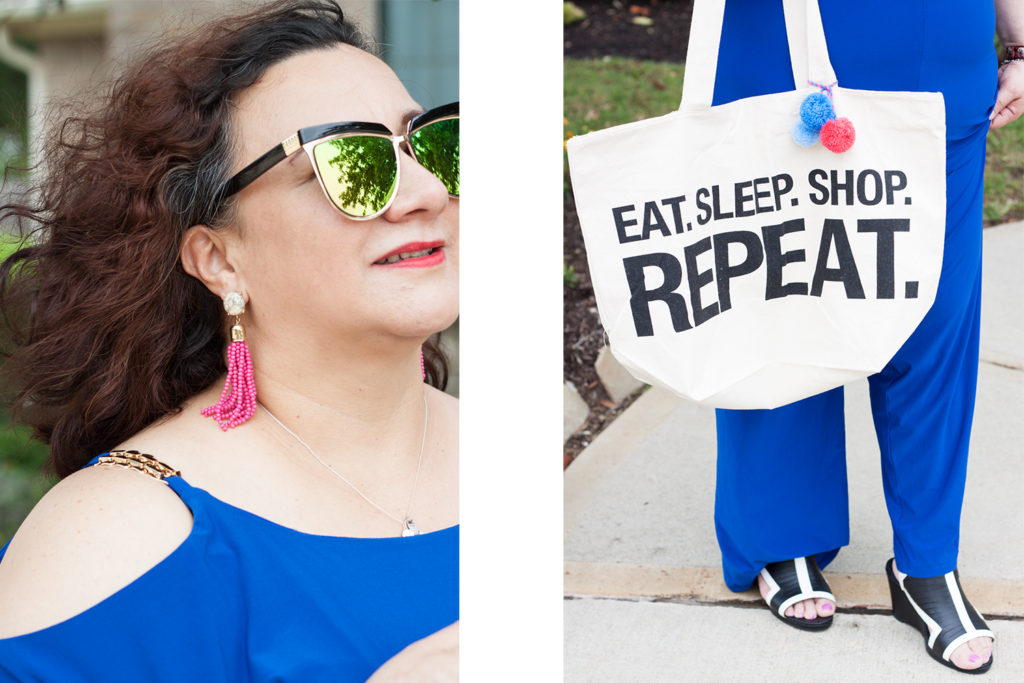 All Ruffled Up – Young and Carefree
The first thing my mom said she she tried this outfit on was that she felt so young. I was so happy to hear her say that! I fell in love with this top and the fact in had two of the biggest trends of the season: a cold shoulder and ruffles. My mom felt most confident in this outfit an funny story, she was so intimated to wear white pants at first and then she was rocking them because she loved how they fit! Did you know that the sunglasses from Ashley Stewart in all these photos are the same pair but when turned at different angles they look like different colors?! She has been wearing them non-stop and getting many compliments on them too. Style Tip: Add an extra punch of color to an already bright outfit with a multi-colored clutch or purse.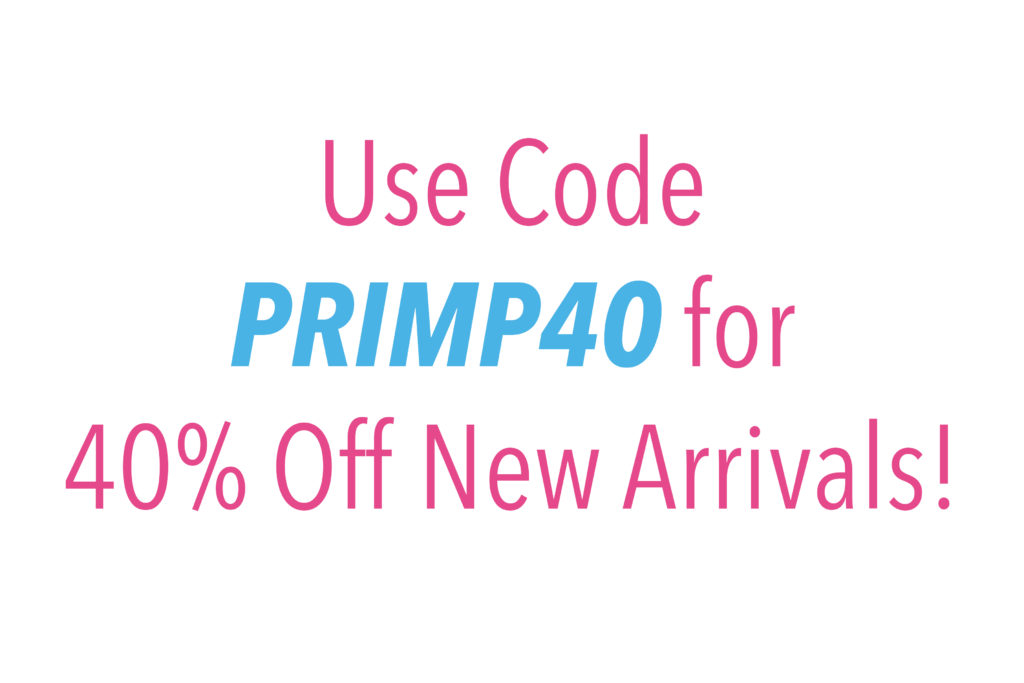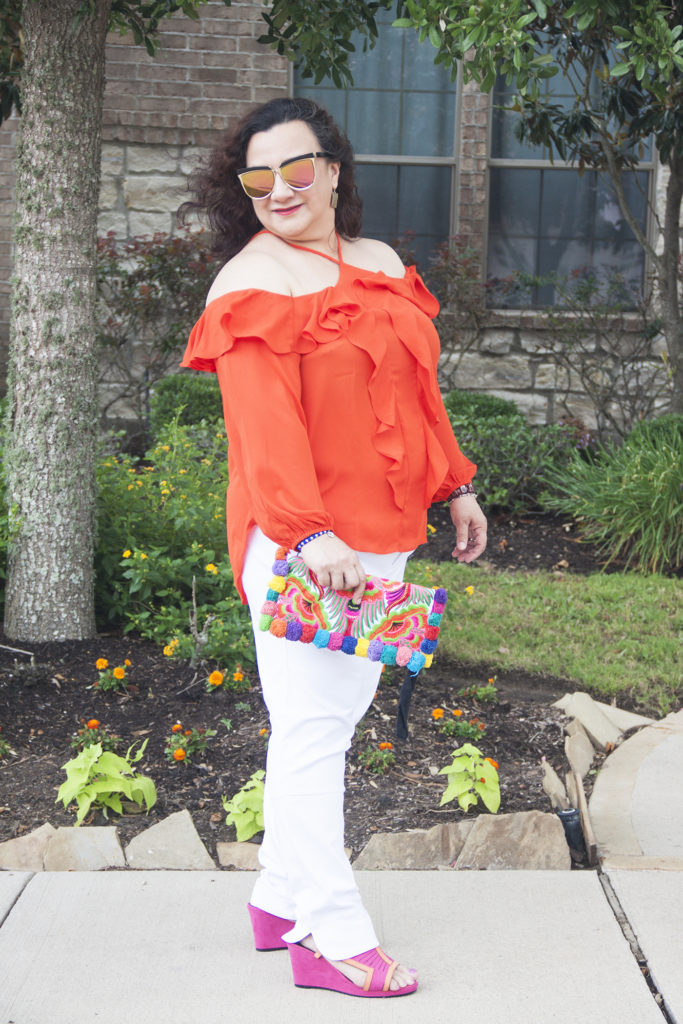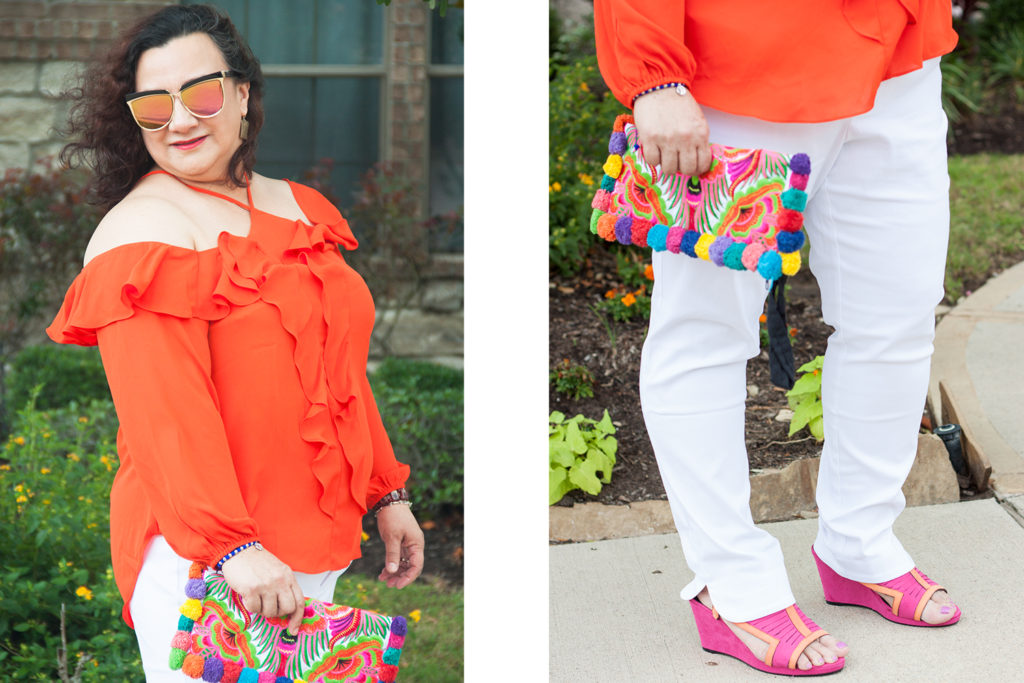 So what do you think guys? Do you like all the outfits I chose for my mom? I can tell you she was pleasantly surprised and I was relieved that she rocked everything she tried on (including two other tops that are not pictured here but that she also loved)!
If you want to treat yourself or your mom like I did, remember Ashley Stewart has a 40% off all full price styles with code PRIMP40!
Check out how my fellow bloggers Sahily of Pretty in Pigment and Diana Rodriguez styled their ow Spring/Summer looks with Ashley Stewart!
Happy Shopping!
Facebook Conversations