Hope  you had a wonderful Easter with your family! We had a beautiful Saturday with my hubby just binging on NARCOS on Netflix and being outside in the beautiful weather. We wish the weekend had been longer because by the time Monday rolls around it seems we spent too little time together even though we were with each other the whole weekend. What can I say? We still like each other after being together for 7 years! Now on to the juicy stuff and why you're here, check below for details of my outfit where I am mixing prints like a pro!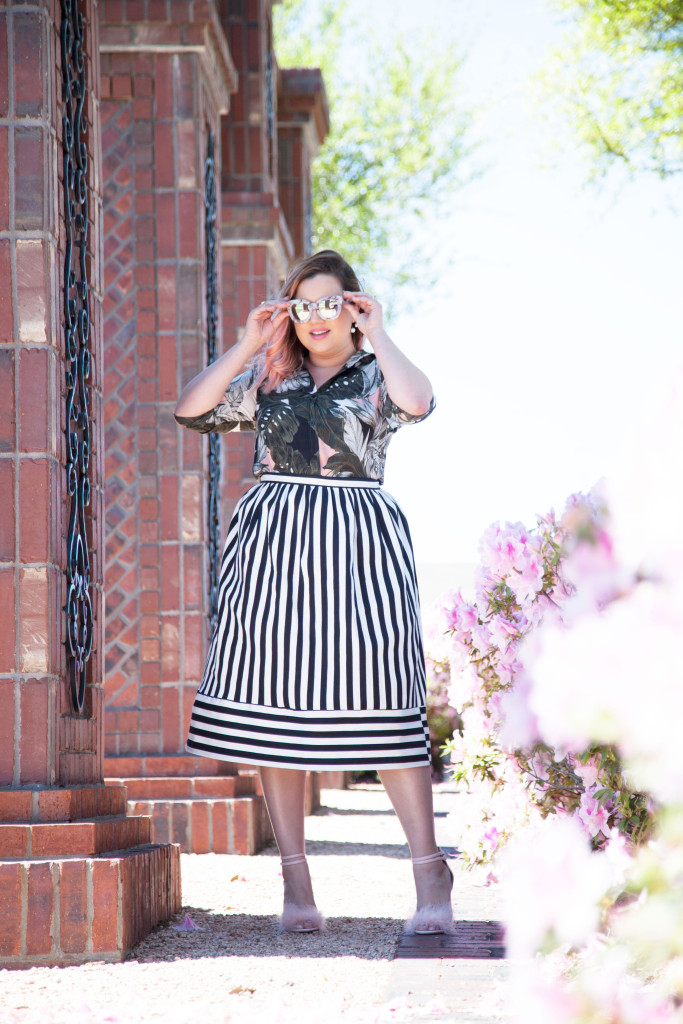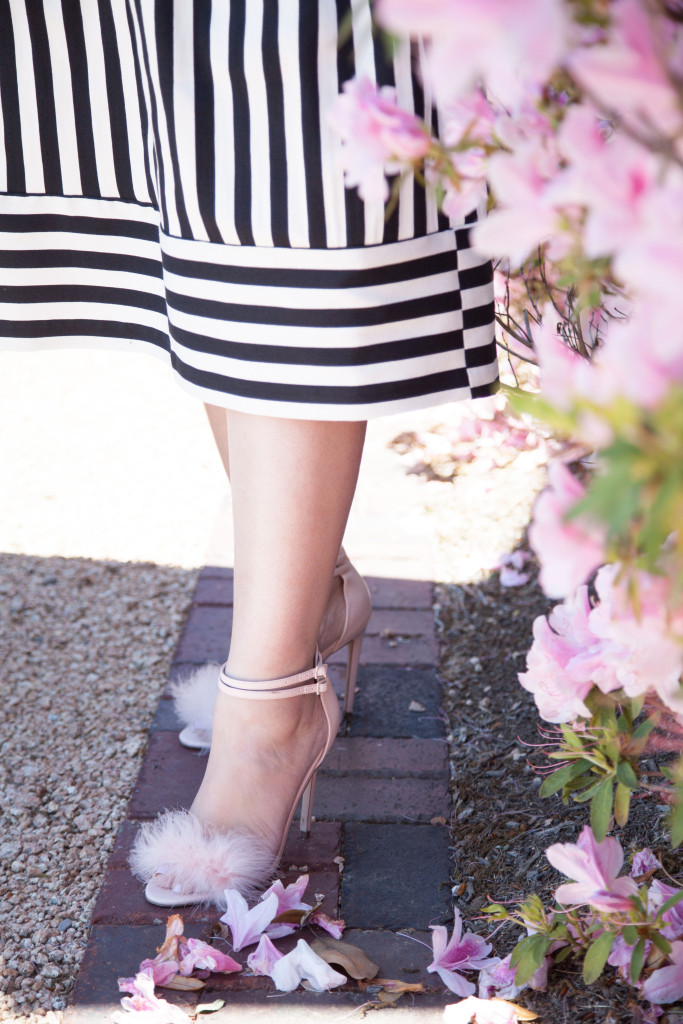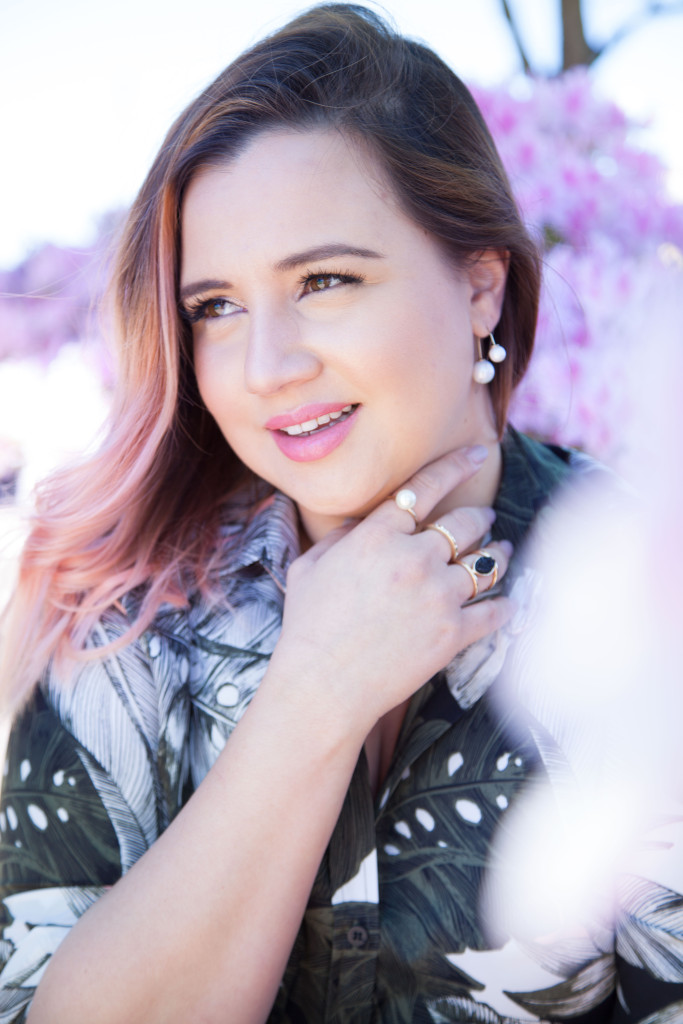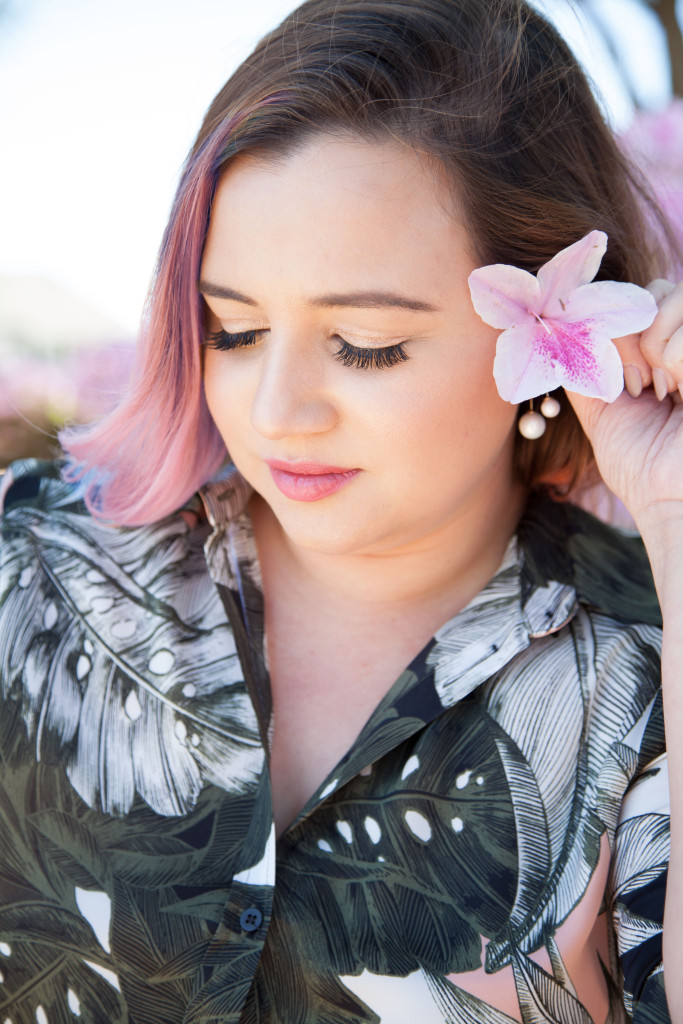 If you're wondering about my make-up, it's all Neutrogena and it photographs like a dream. Seriously, my face looked Photo-shopped!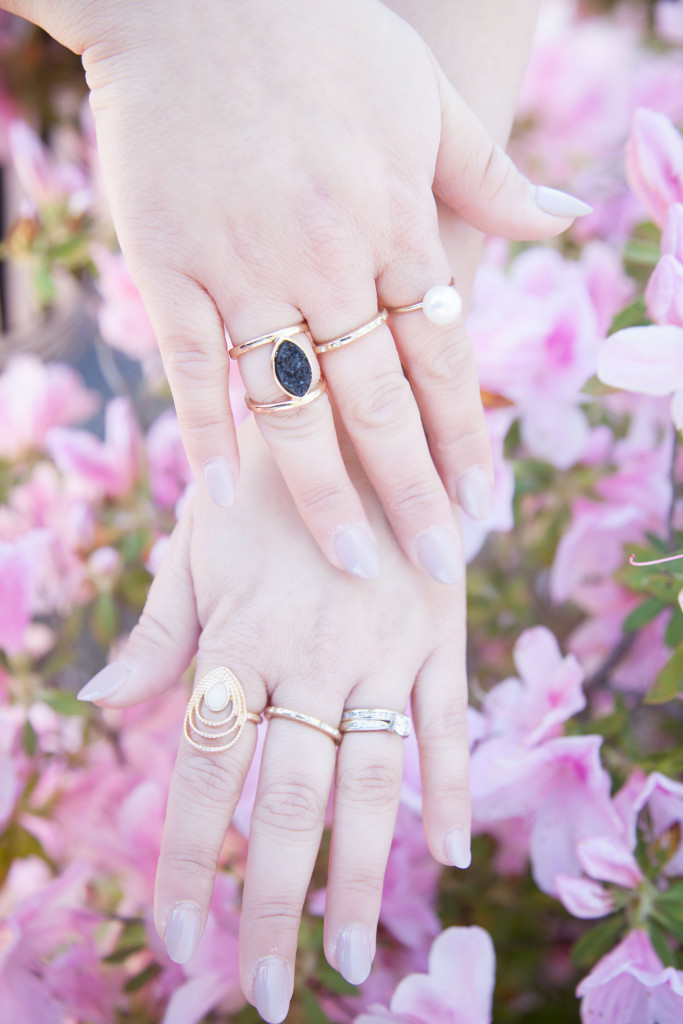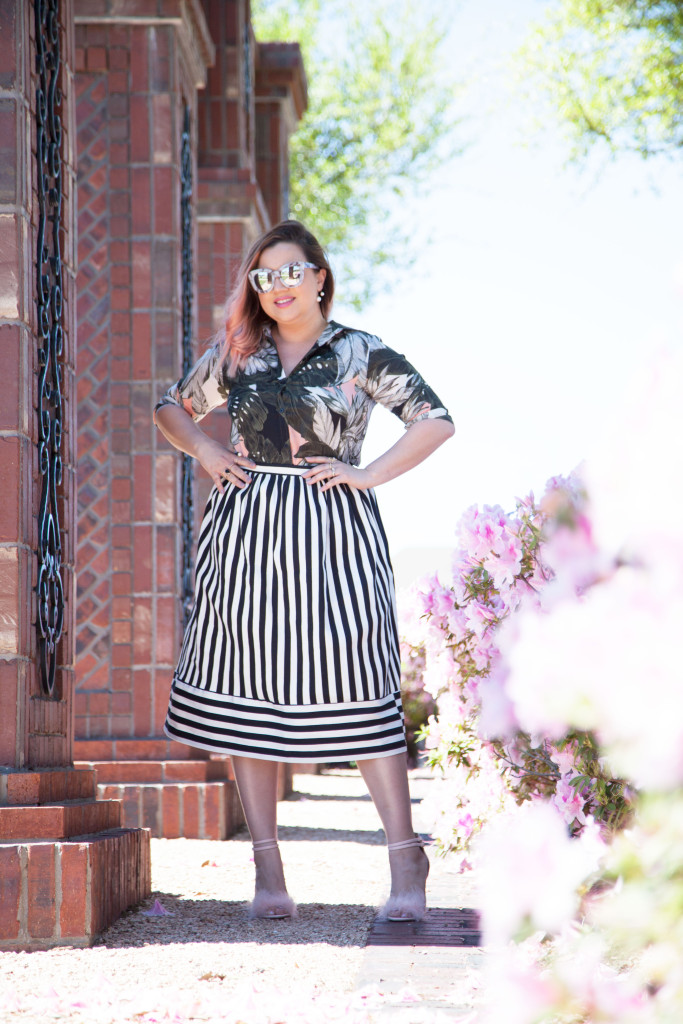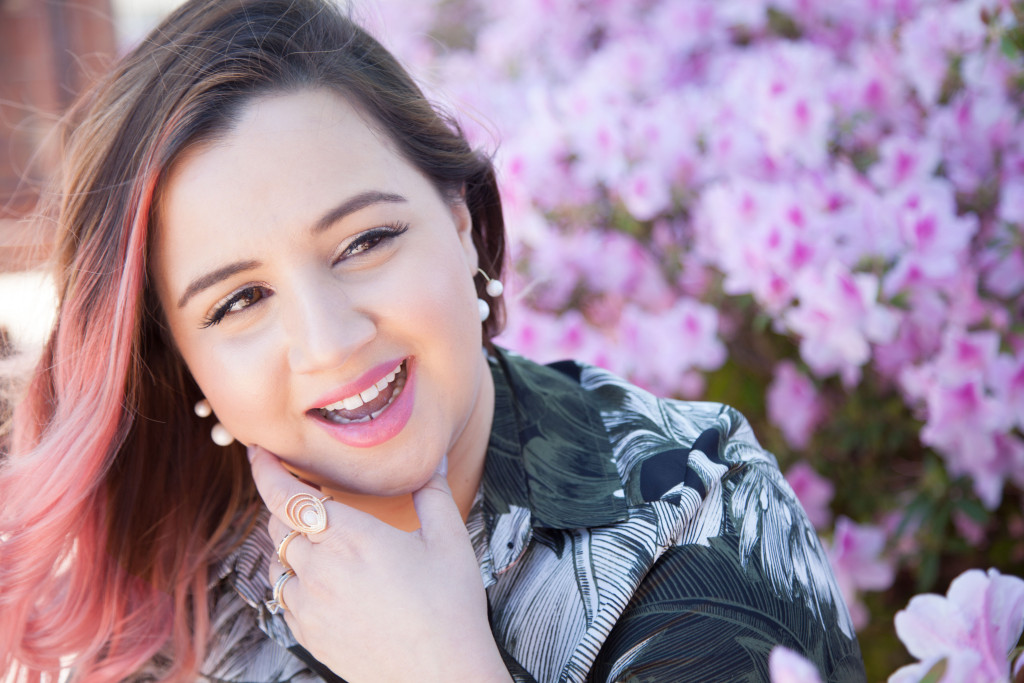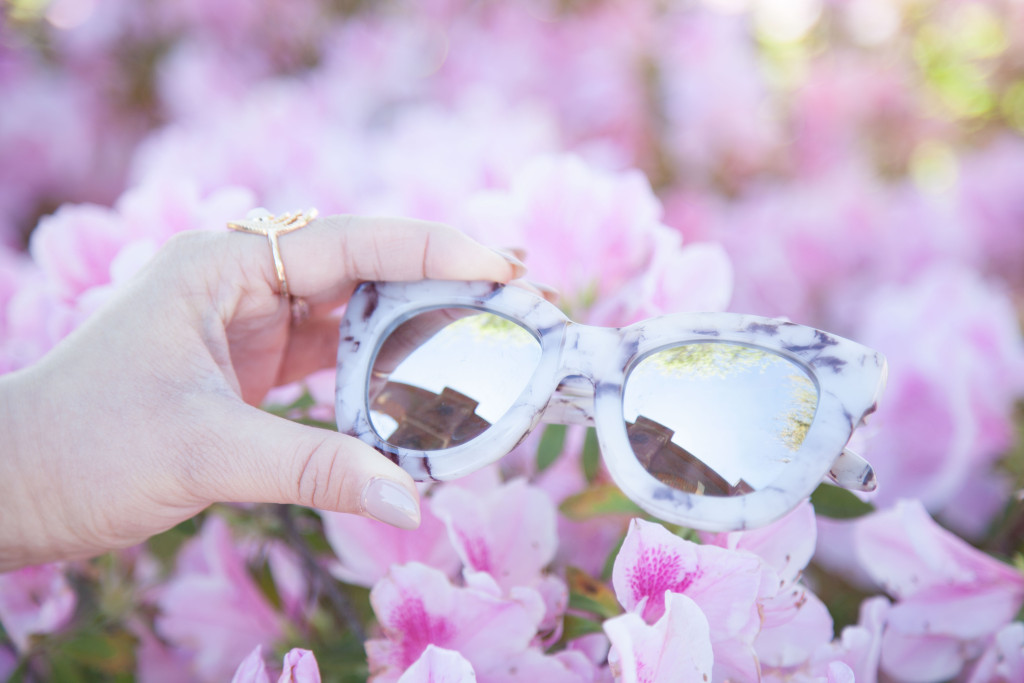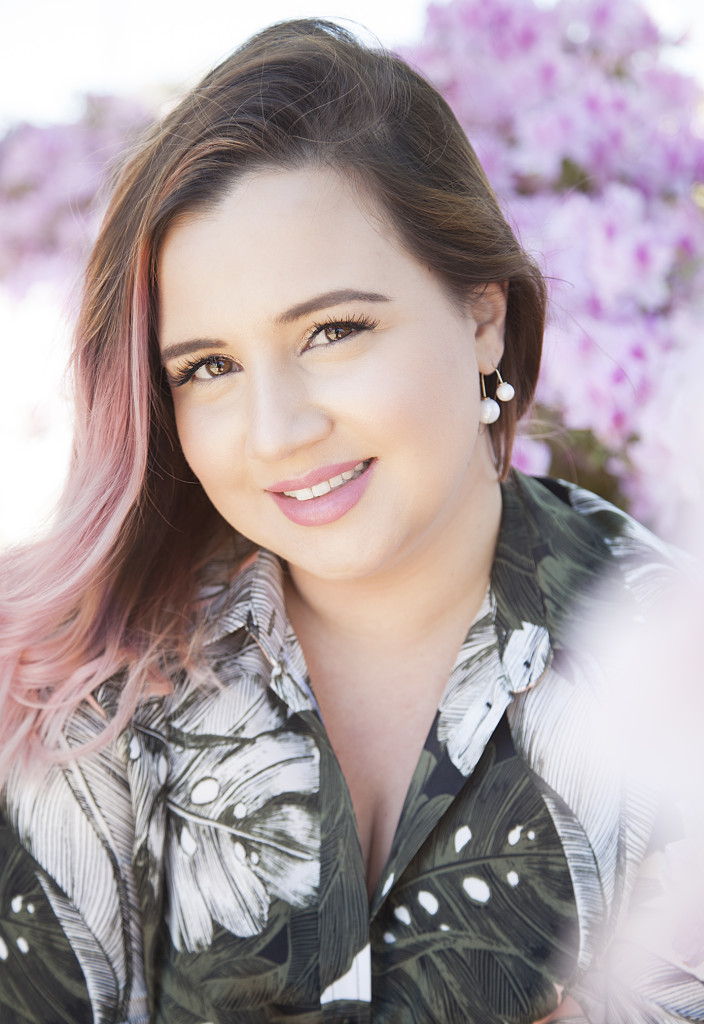 First of all, a big warm thank you to Marvin at TopShop for picking out this outfit for me without ever having met me! It was the first thing he had me try on at Topshop in the Galleria Mall and I was immediately in love with it. You might have seen this outfit on my Instagram and Facebook already but I just had to shoot it because I love every element of this outfit. Hit up stylist Marvin at Topshop, he's super fun and very intuitive about styling choices.
This midi skirt from TopShop is one of the best acquisitions I've made this Spring. You have to got to the store and actually touch this skirt so you can feel the quality and thickness of it. This button-down shirt has very convenient slits on each lateral side which are perfect for Latina girls with big butts like me. I'm letting you know that if you wear this shirt with jeans it'll fall gracefully and not get stuck on your butt.
The shirt and midi skirt go so well together even though they're different prints because they are in the same color family. There's a harmonious mix of white, black and subdued hues that make this chic outfit work. So be brave and search in your closet for two prints and try to mix them up this Spring. I was brave enough to pair the outfit with the grey/white marble pattern on my sunglasses and the outcome is fantastic!
My fab marbled sunglasses were a total no-brainer purchase! I was so surprised to know TopShop houses the QUAY sunglasses brand and I can't wait to make my own little collection.
Outfit details: Sunglasses | Shirt | Skirt | Shoes
Photography by Pei Chen
Save
Save
Facebook Conversations