*Thank you to Travel San Francisco  for providing us a CityPass to activities around the city that would enhance our first trip here together! We had a blast!

A couple of weeks ago my hubby had a work conference in Palo Alto, California and I wasn't too thrilled about staying home alone with the baby. Then, he suggested I meet up with him on the weekend, explore San Francisco and leave my mom behind taking care of Nicolás Enrique so we could have time to ourselves which is super rare and very much appreciated. Mostly, we were excited to sleep in and have meals together without any interruptions! Hahahaha! This trip is a big bucket list item we've had for a while and we're psyched we made it happen!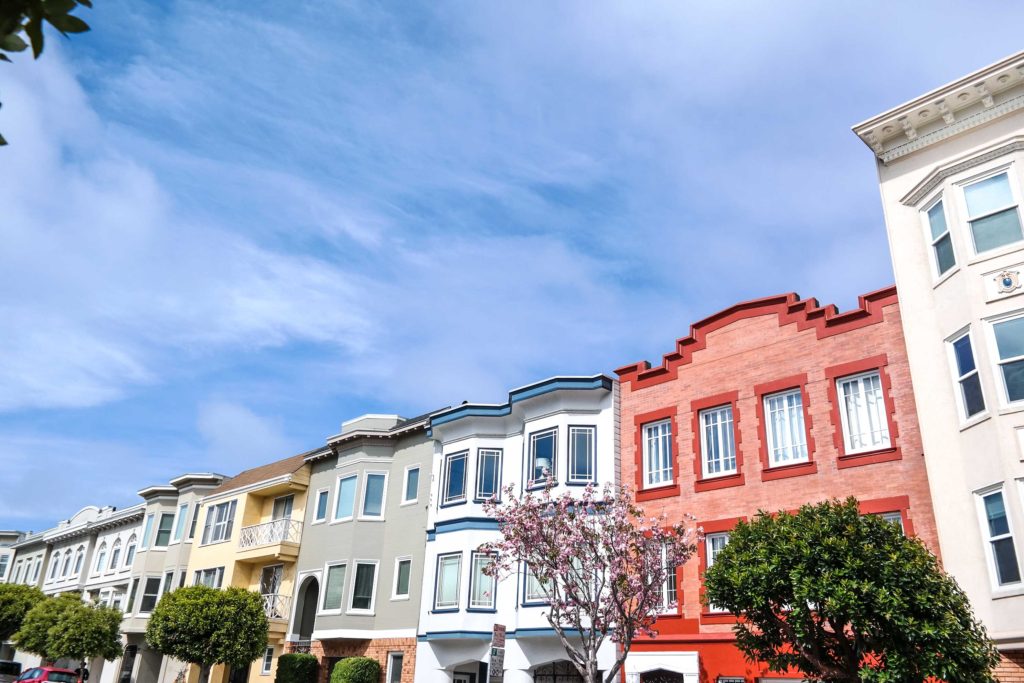 The Victorian colorful houses are very characteristic of San Francisco
San Francisco has a plethora of things to do but we went the touristy route and loved our three days there!
San Francisco Tip:  Stay in a hotel in Downtown San Francisco. We stayed close to the airport because we are paranoid about being late to our flights but the traffic in San Francisco is horrible so spend a little more and stay close to everything! We know we'll do it next time.
The Big Bus Tour
We did this one in Paris as well and for us, on a short trip, this is the best way to see everything in a few hours. The best part is there is always the option to hop off the bus, sight-see and the get on again. We were able to take photos with the Golden Gate Bridge as a backdrop thanks to this tour. One of my favorite and nerdy parts of the tour is getting to know the history of the city and that's how I found out San Francisco is the birthplace of Levi's, Google, Facebook, Firefox and Ghirardellhi Chocolate.
The Golden Gate Bridge
You see this bridge in all the movies and it's so iconic of San Francisco but you can never really imagine how huge it is! On our Big Bus tour we were warned to stay inside the bus because crossing the bridge and sitting in the external part will literally blow away belongings! I'm not a big risk taker so we stayed inside and it was still magical to cross it.
Pier 39
A movie location staple that you probably caught on the recent release of "Ant Man and The Wasp" movie is Pier 39. Pier 39 is home to Fisherman's Wharf which is very touristy and has many cute boutiques and restaurants right on the pier. Here you can also buy tickets to many activities and attractions around the city; this is where we got our tickets for the Bay Cruise. I actually only ended up buying a super cozy sweater for our Bay Cruise because believe it or not, San Francisco was very windy and chilly, none of that mild Los Angeles weather here.
Bay Cruise
The Bay Cruise gave us a closer look into Alcatraz, the sun-bathing sea lions and The Golden Gate Bridge. It was a choppy ride in the afternoon and we did this the same day as the Big Bus Tour. We are so lucky to have gotten on the last tour of the day.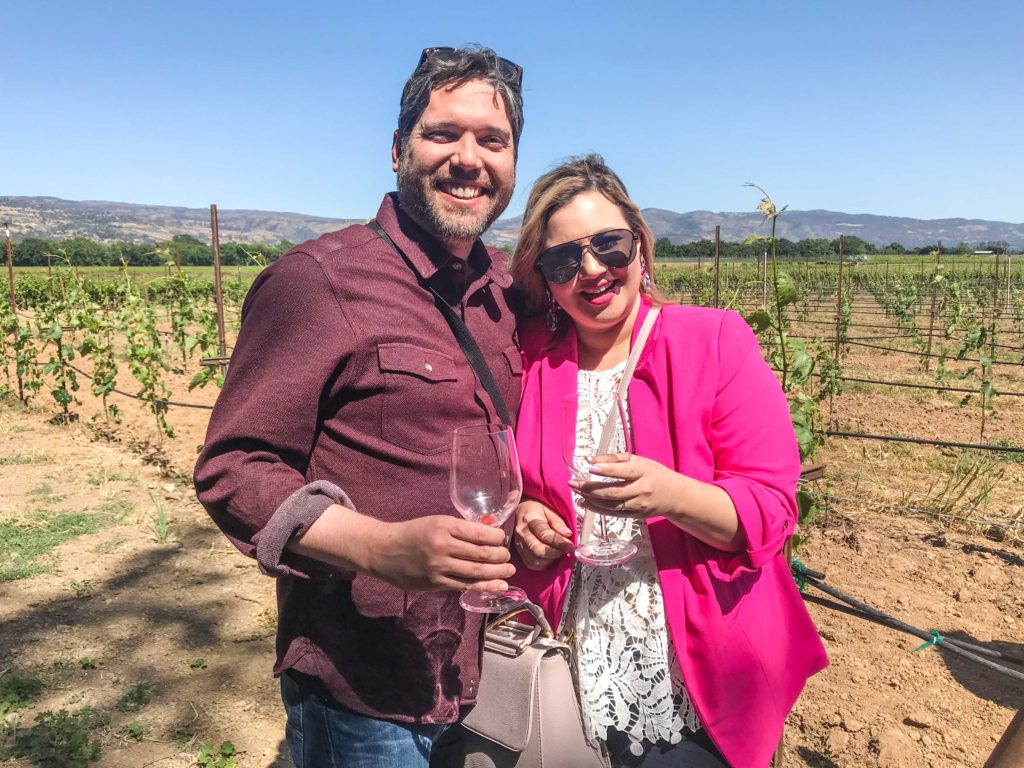 Mario Andretti Vineyards
Napa/Sonoma Wine Valley Tour
We visited the Cline Family Cellars, Madonna Winery and Mario Andretti's Winery  and made a stop in charming Yountville for lunch during this tour. Miguel reserved this trip online beforehand.

We have been wanting to got to a wine tour with Miguel since we traveled to Spain together and discovered our mutual love of wine. We are both wine and cheese lovers and just had this perfect picture in our heads of visiting the vineyards and sipping on rosé. You'll never believe what happened and this is the first place I even talk about it. We got on our bus early morning to visit three vineyards and we were pumped. The Napa and Sonoma Valley are stunning, lush and green and the weather is completely different than in San Francisco. It was a sunny and mild 68 or 69 degrees Fahrenheit. Doesn't get more perfect than that right?
Since early in the morning though I had a headache and it wouldn't go away. Once in the bus I started feeling nauseous and my tummy hurt. Mind you, I had tested my blood sugar and everything was fine. Then I thought about our dinner the night before but Miguel felt great so I discarded that. On our second stop, I refused to taste the wine which is when Miguel knew it was serious and that I really felt bad. Five minutes later I had to run to the bathroom and I threw up as horribly as when I was in my first trimester. I felt like shit! (and no, I am not pregnant). I felt brand new after throwing up and I was determined to have some wine and enjoy a meal at a restaurant Miguel had reserved for us.
I ordered risotto and was thrilled to try it because the restaurant had rave reviews. I couldn't finish my dish but took the leftovers with me & hoped to eat them later.
As we were walking back to the bus after lunch, hand in hand, thinking that the worst had already passed when I had thrown up in the last winery. I started going up the stairs into the tour bus and all of a sudden I feel so sick again but there's a long line of people behind me. I swear I've never been so rude in my life than this day when I legit rushed out of there, shoved everyone and got out! The first thing I saw were some green bushes where I ran to and yes, threw up in.  My hubby ran to get me water and Kleenex and everyone on the bus was wondering if A) I was pregnant or B) I was super drunk. None of the above! We still don't know what happened and we'll have to go back and do a wine tour again because we are still in disbelief I got sick when we were there.
Bottega (in Yountville)
The food here was so good and this has been the best risotto I've tried in my life (even though I threw it up 30 minutes later)! This rustic Italian restaurant has a beautiful patio, dim lighting and a very charming environment. The service was great and we were seated fast. My husband was super pleased with his Tagliarini Bolgnese and ate it all!
Bouchon Bakery
If you've ever seen the Today Show then you've seen the Bouchon Bakery in the background, famous for it's pastries for which people make ridiculously long lines for. Unfortunately we made line but had to leave because our tour bus was departing. Don't forget to stop here though, we are still wondering what smelled so amazing!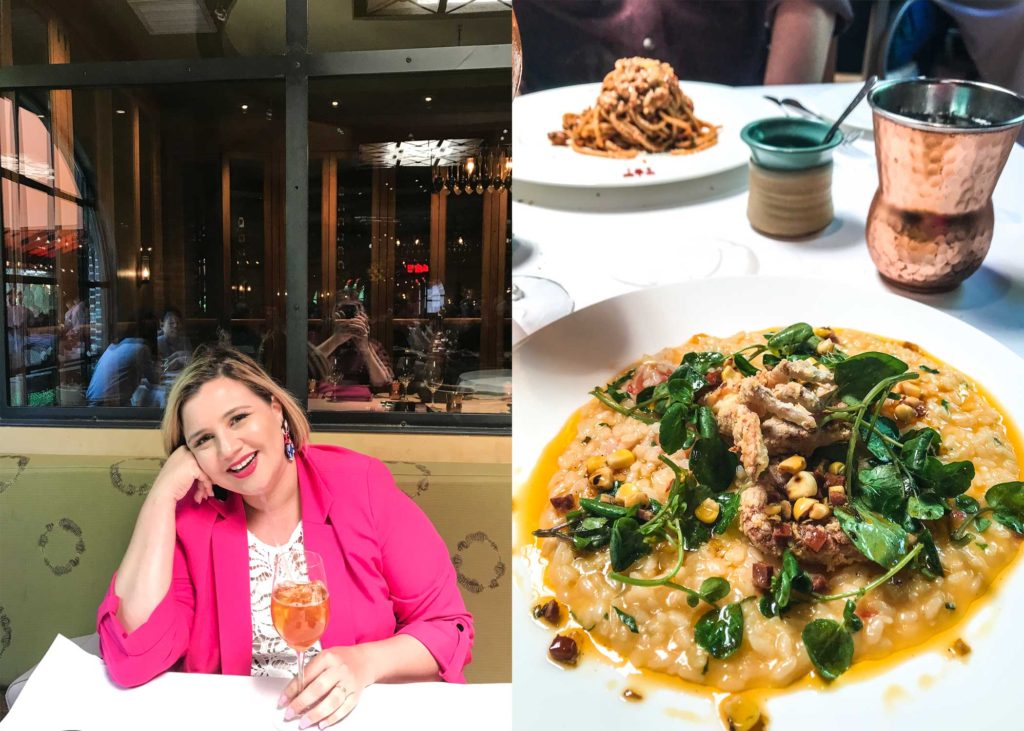 at Bottega in Yountville drooling over my risotto which was a special off the menu item that day
The lush Napa Valley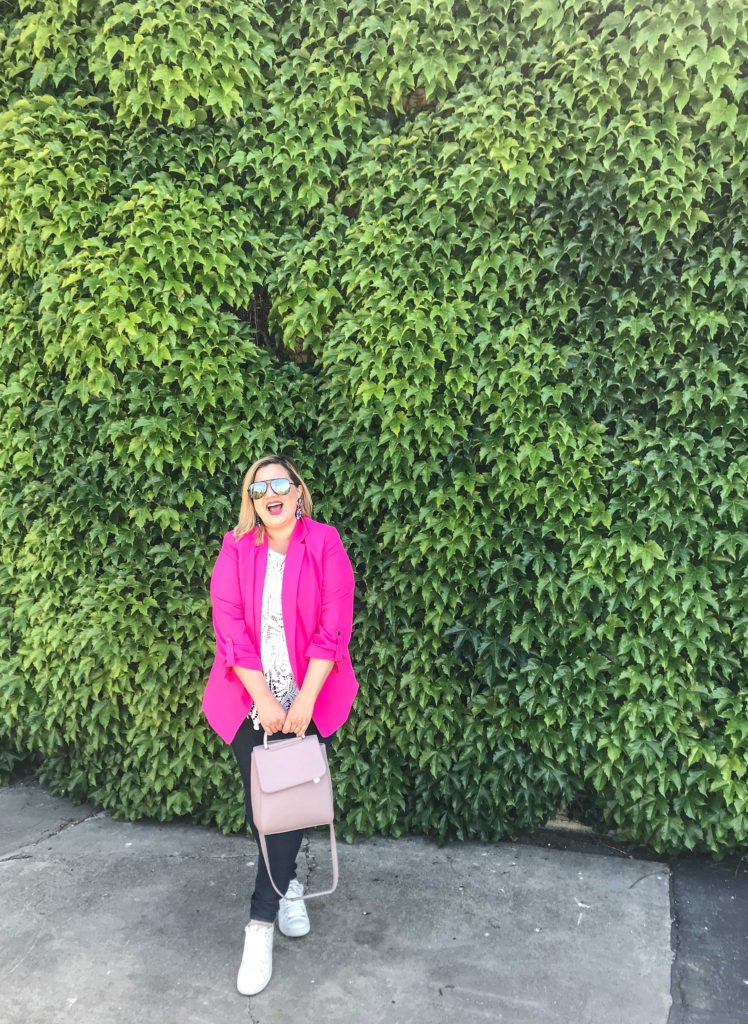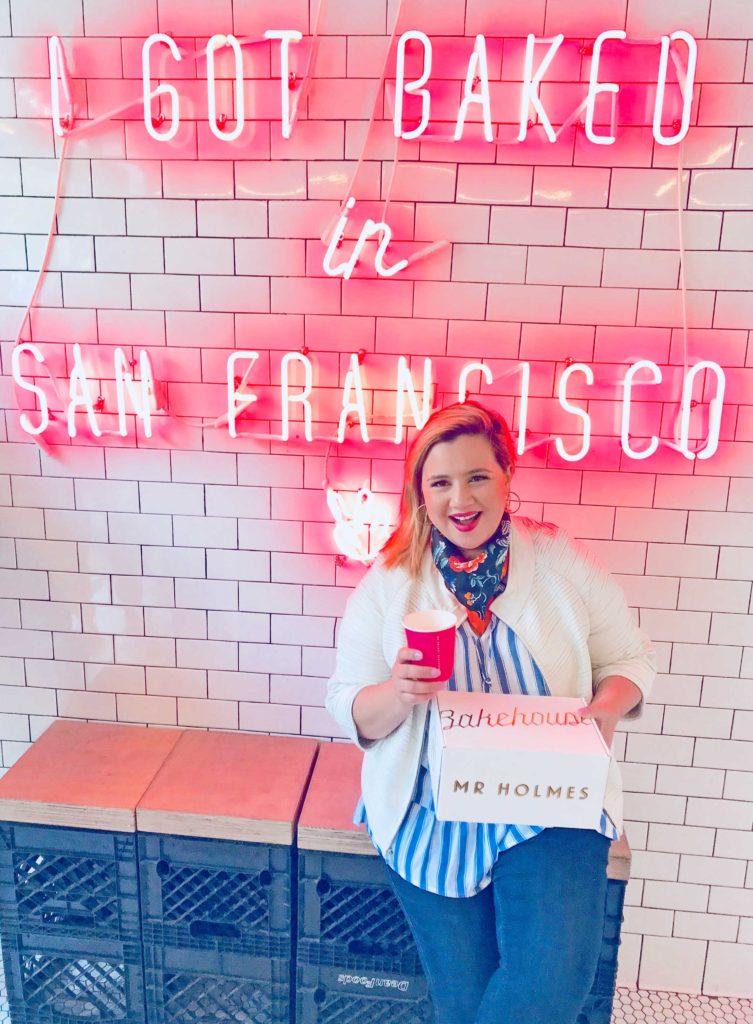 Mr. Holmes Bakehouse
This is a stop I had on my list since I saw it on blogger's Sassy Red Lipstick's to-do list. This little hole in the wall bakery is both Instagrammable and delicious. They are famous for their cruffins (a croissant in the shape of a muffin filled with a vanilla cream) but their matcha croissants were exquisite too.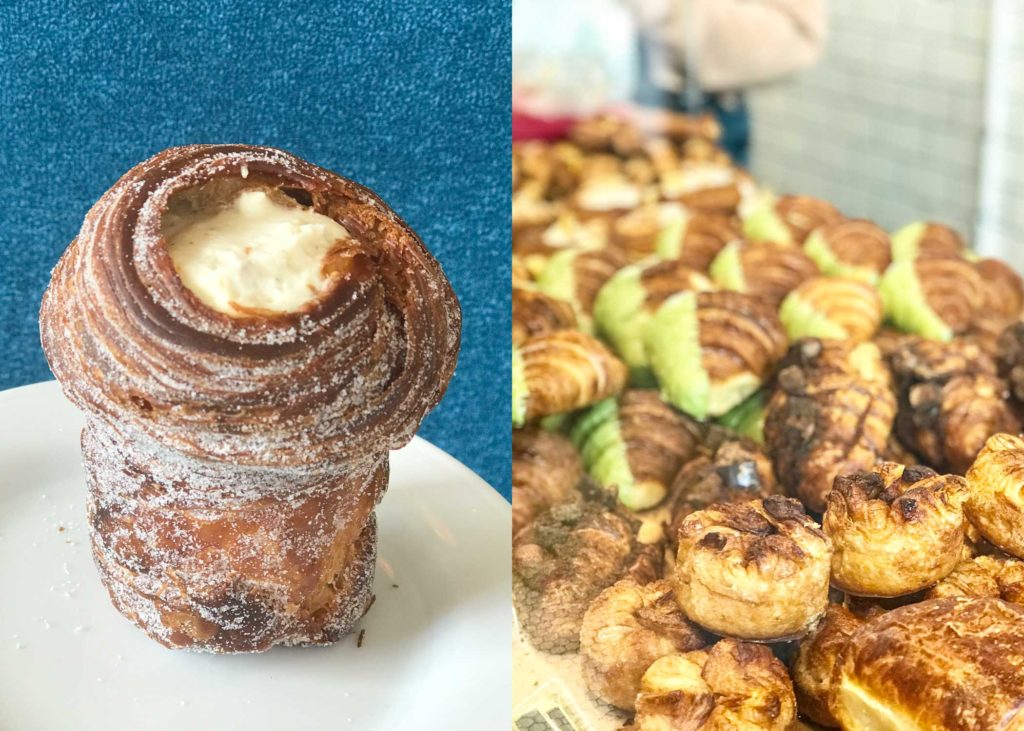 Order cruffins at this beloved San Francisco bakery
Ghirardelli Chocolate
We weren't able to go to the original factory but we managed to stop by one of their flagship stores in Downtown San Francisco. The variety of chocolates to choose from is super overwhelming and have delicious hot treats like hot cocoa and coffees as well as sweet breakfast items. We shared a hot cocoa and also bought some gift for family and friends
100 Percent Pure
At the San Francisco airport I found one of the best organic and cruelty-free make-up and skincare lines and it's a must stop if you're there. I bought body lotions, sheet masks and an exfoliator and I wish we had a boutique here in Houston. You can currently only find their products at the Walgreens Look Boutique on Sage Rd.
We hope to go back to San Francisco soon and with the appropriate outerwear! I'm also looking for wine tours to visit on our next time there to erase any memory of what happened on this one.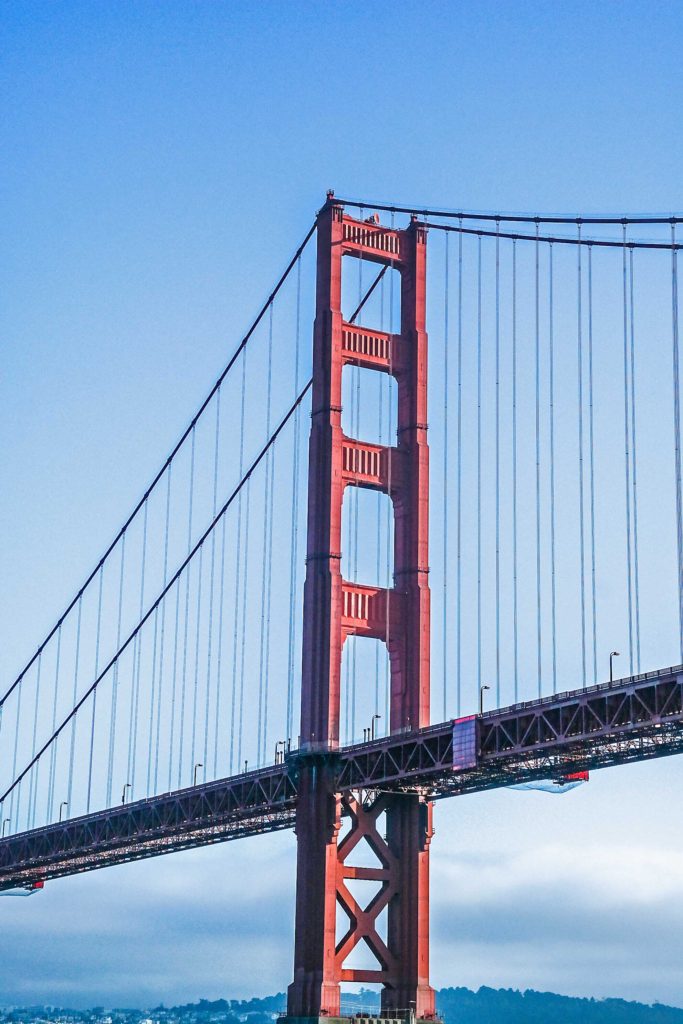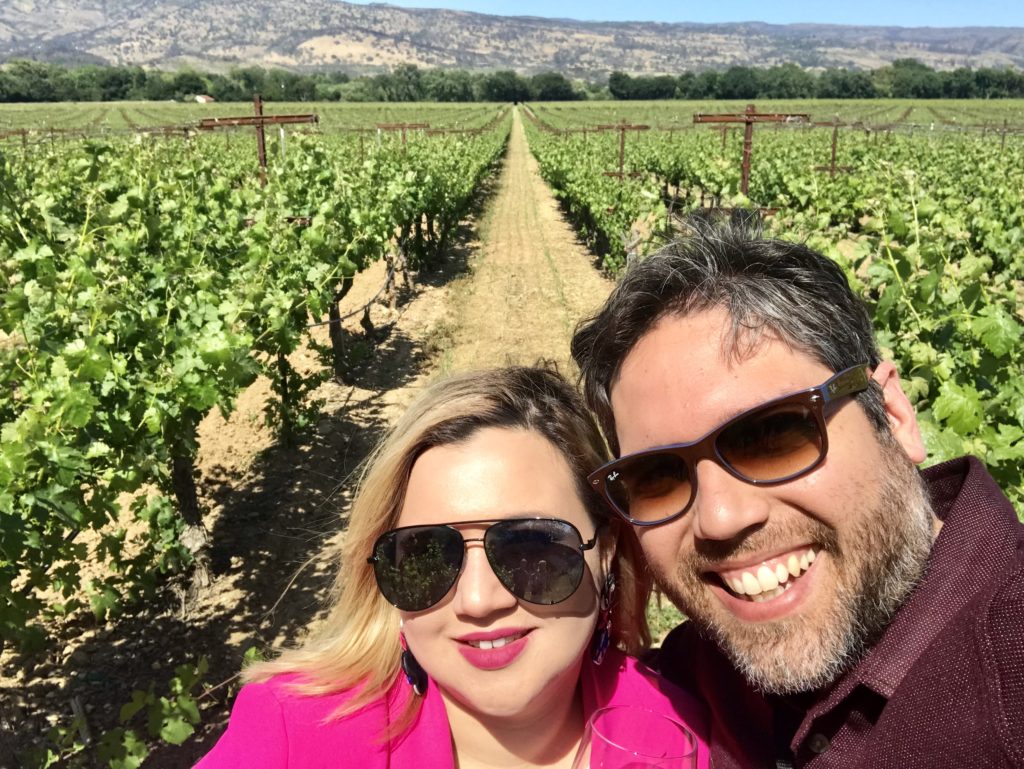 Facebook Conversations