What an exciting week! September has been busier than ever with over 3-4 events every evening and meeting people like crazy. I love attending all these fashion events and seeing new faces, but, after two days of non-stop greeting,meeting and snapping of photos, I'm exhausted.
I love going to bed early so that's why these 2 past days have hit me hard, plus,I did all my partying in high-school and college and I simply can't do it anymore without it showing up on my face as dark circles and irritated skin (yup, I need my beauty sleep).
Everything started on Wednesday with the Bloggers Night Out set up by City Centre in Houston. I've always been a  huge fan of their restaurant line-up so it was refreshing to walk through the stores and have the shopping experience with a group of fellow bloggers. Our lovely and sweet host was Katherine Whaley from Dash of Decadence who I got to meet on the first stop of the night at Straits Bar. There were light bites and wine and she even gave us a little preview of the gift we were getting on our second stop at Charming Charlie: a pair of gorgeous earrings!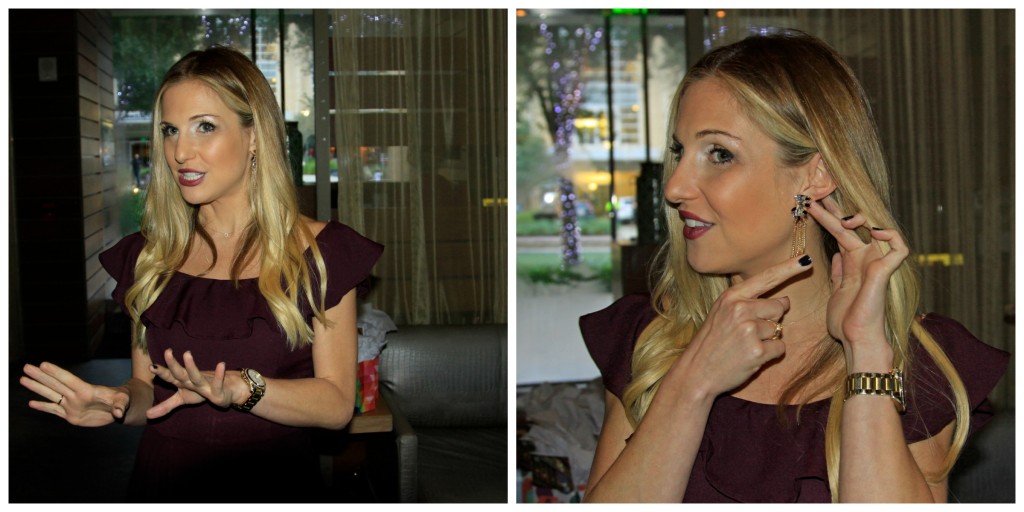 I loved seeing new faces of the bloggersphere at this night out like Andrea from Prettily Simply and Cindy from Pumps and Macarons. Shout-out to the friendly and familiar faces of Trendy in Texas and Mrs. Independent Group!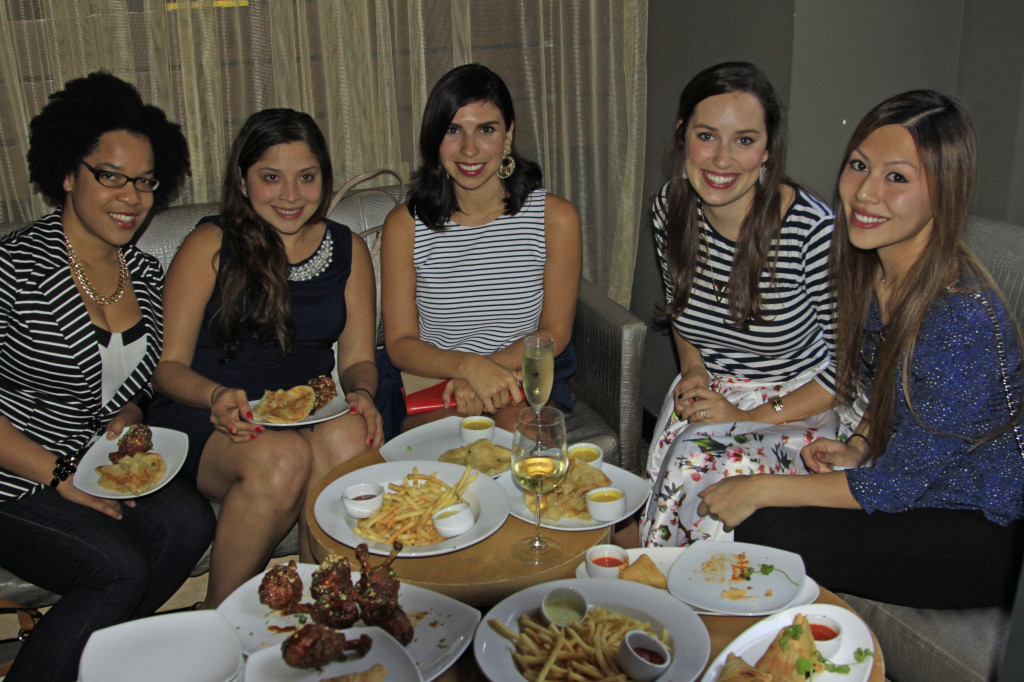 My favorite treat at Straits (besides their yummy chicken wings)? We got to sample some pre-sealed and prepared LIQS cocktail shots. Who needs a bartender when you can buy these, toss them in a cooler with ice and everyone gets their vodka cocktail pick: kamikaze, lychee grapefruit, cinnamon orange and cucumber lime. Best of it all: they're low in sugar and calories. These are supposed to already be available at SPEC'S (check the Midtown location first because that's where they always have all the new stuff).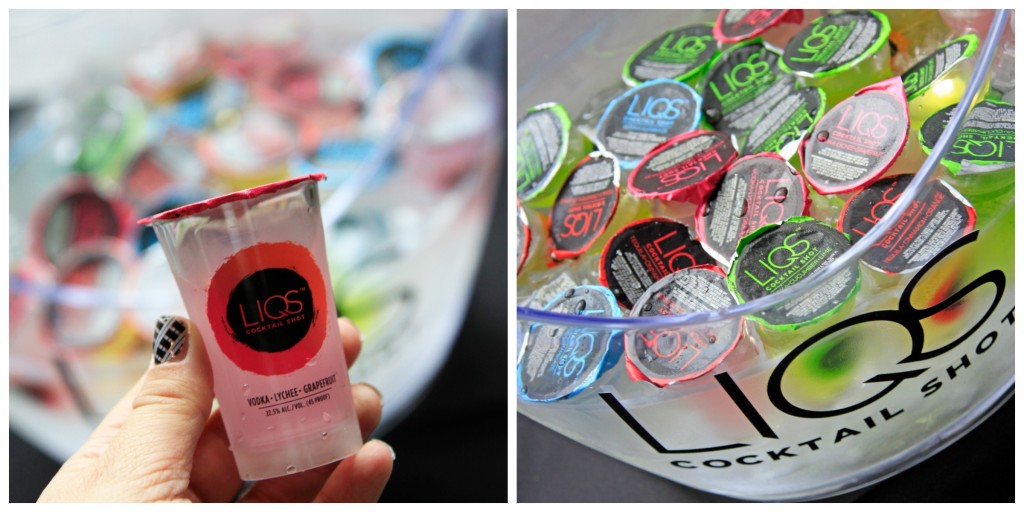 After Straits we visited Charming Charlie, Elaine Turner, Lululemon (nicest manager ever but I don't remember her name!) and Fashion Truck Collection (pictured below) which is a store-front fusion of 4 local fashion trucks that I love: Shoe Bar, Height of Vintage, Urban Izzy and Park Boutique. One word: Genius!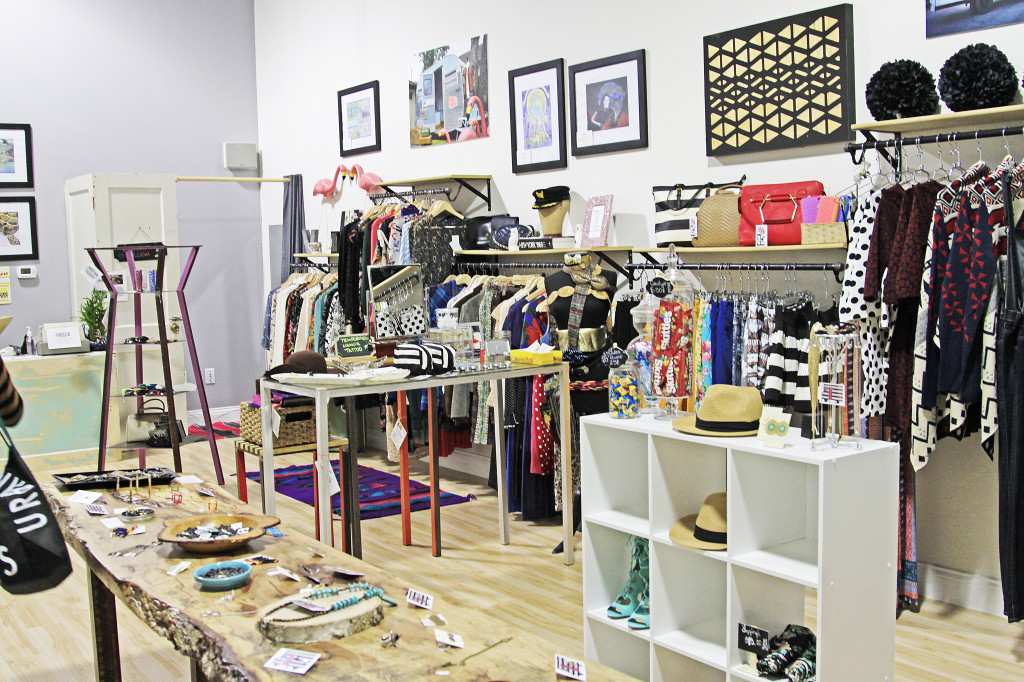 Thursday night was packed with 4 events but I only made it to two. The first event I went to was the Houston Tidbits Front Row event at Neiman Marcus. These are always so much fun because Tidbits knows how to throw a good party with cucumber mojitos and yummy bites and I always love seeing the same group of fashion-loving girls. Bleachers were set up for the first time ever on the third floor of Neiman's for this Fall trends runway so we could all get to see the models from head to toe.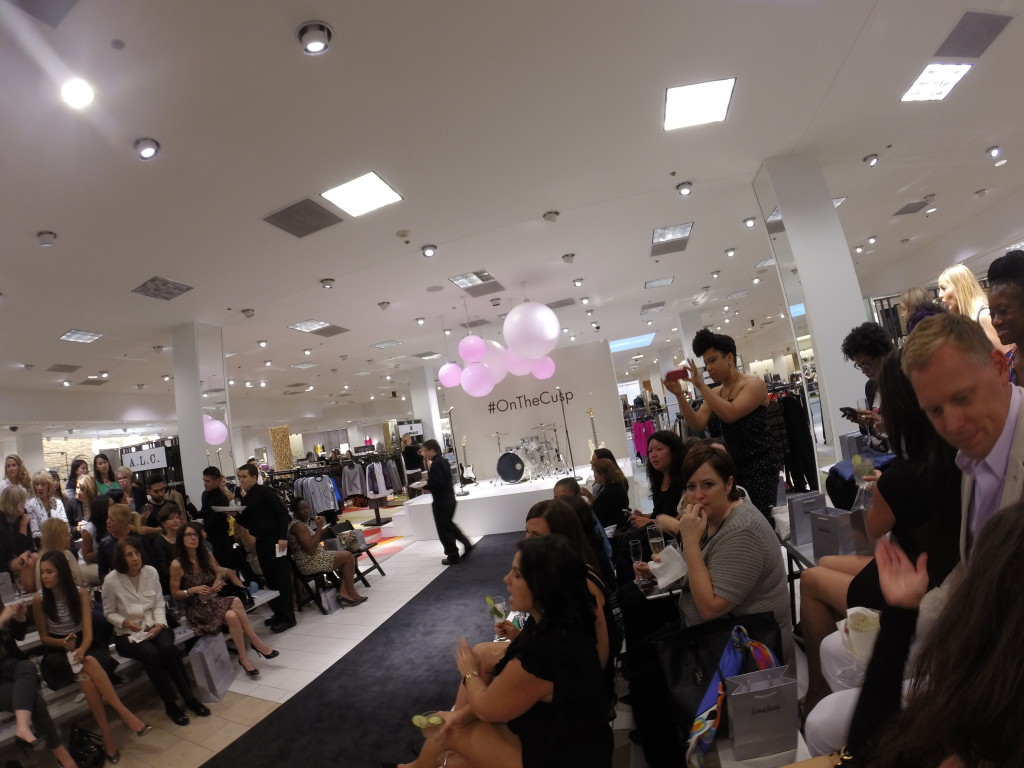 It was also cool to bump into one of Tidbits It Girls of Instagram (who I voted for!), Gretel, and chit-chat for a bit and discover this fashionable diva is from Mexico. Follow her Instagram because this it-girl has a wicked sense of style! (By the way check out my ear cuff from Fashion Truck Collection. Isn't it neat? Never seen one like this before.)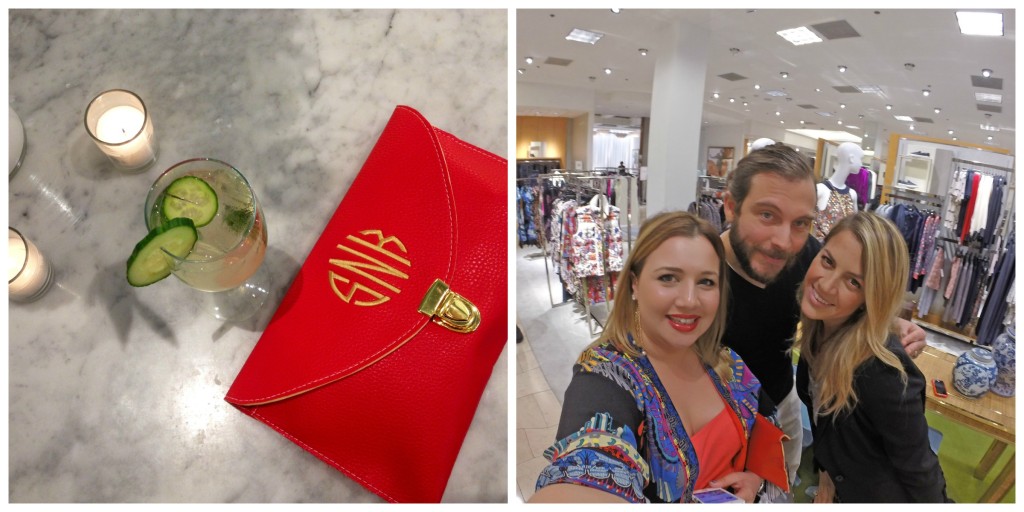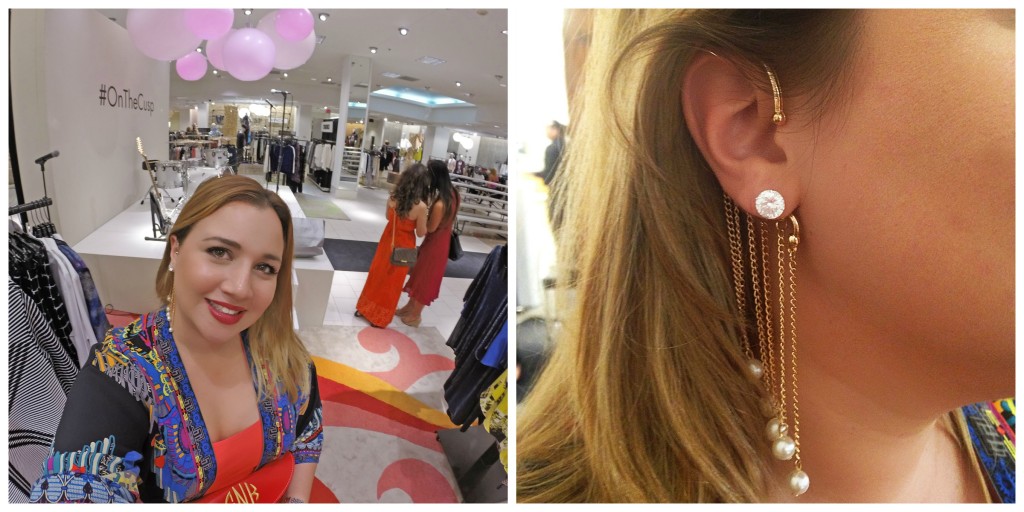 My last stop was at KB Casuals in River Oaks, to a party I had RSVPd to almost a month ago. I was excited because Ashlee Frazier of Bachelor in Paradise fame was hosting the party and because I had never visited that store.  My friends and I soon found out we had gotten lucky because Tori Gonzales, from Bravo's "Courtney Loves Dallas" (and namely, Courtney's bff) was also there! I got to talk a little bit with each and take a photo with them. Aren't they beautiful?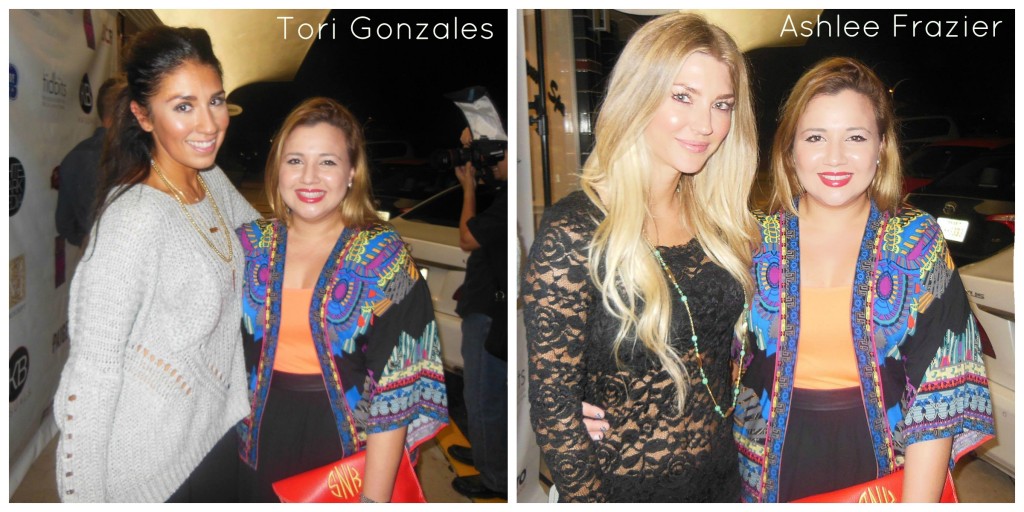 (Photo credit to my beautiful friend Dede. She is always ready to snap a picture!)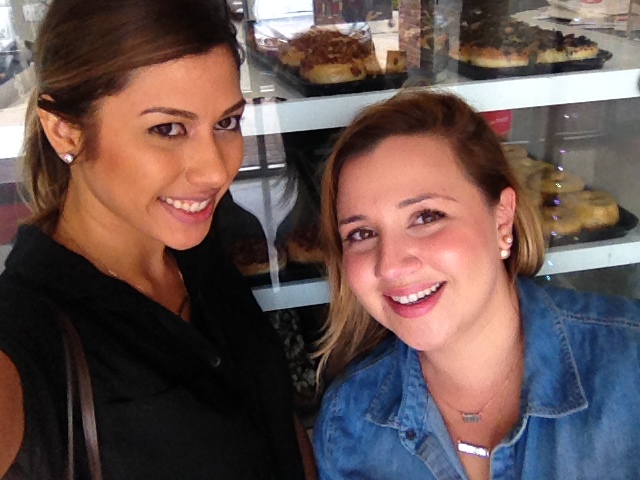 Last stop of the week on Friday was doughnuts at Glazed with Sarah (my first time here but it's Sarah's favorite spot if you check out her Instagram!). I "met" Sarah through Instagram (we both blog and always bump into each other at events!) and I love how down to earth and mellow she is. There are very few people that are as nice in real life as they are on their Instagram, Sarah is one of the nicest! It was great to have down-time after all the craziness in the week and just girl talk your way through a doughnut.
Friday night it was just me and the hubby and it was perfect: Mexican food and Jimmy Fallon.
I'll have more events for you next week and outfit details of all the goodies I got at the Bloggers Night Out at City Centre in future posts.
Have a great start of the week!
Facebook Conversations