Caftans are my thing in the summer. You literally slip the right one on and you'll be getting compliments for days. I've found that some fit better than others and I have some tips below to help you choose wisely. This is my favorite caftan; I love the colors, the perfect fit and how fancy it makes me feel! Plus, caftans take you from pool to party in no time!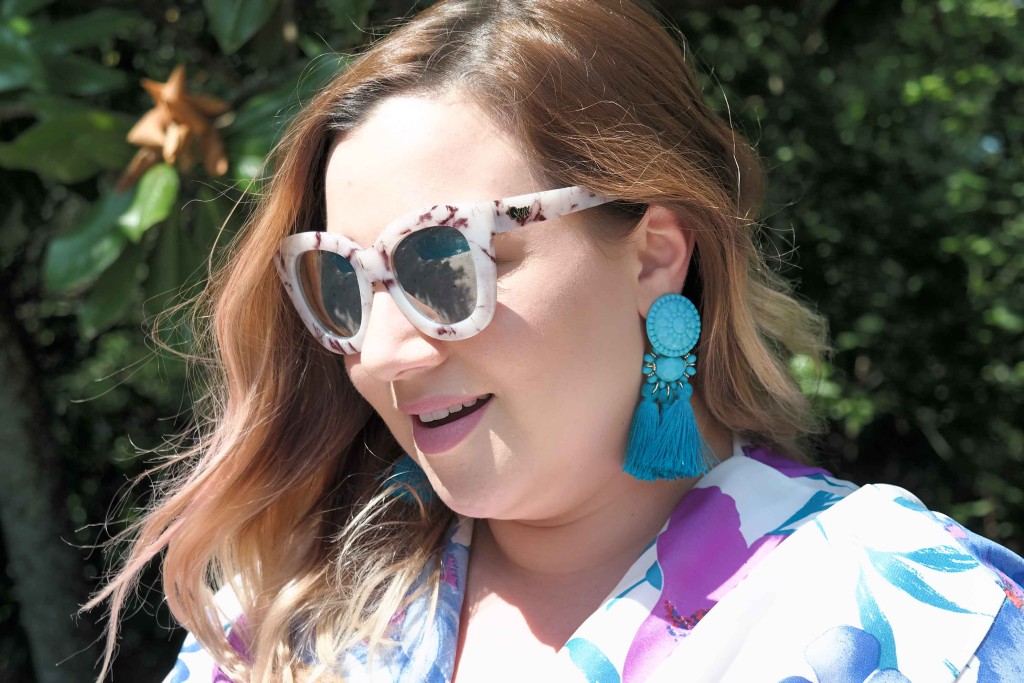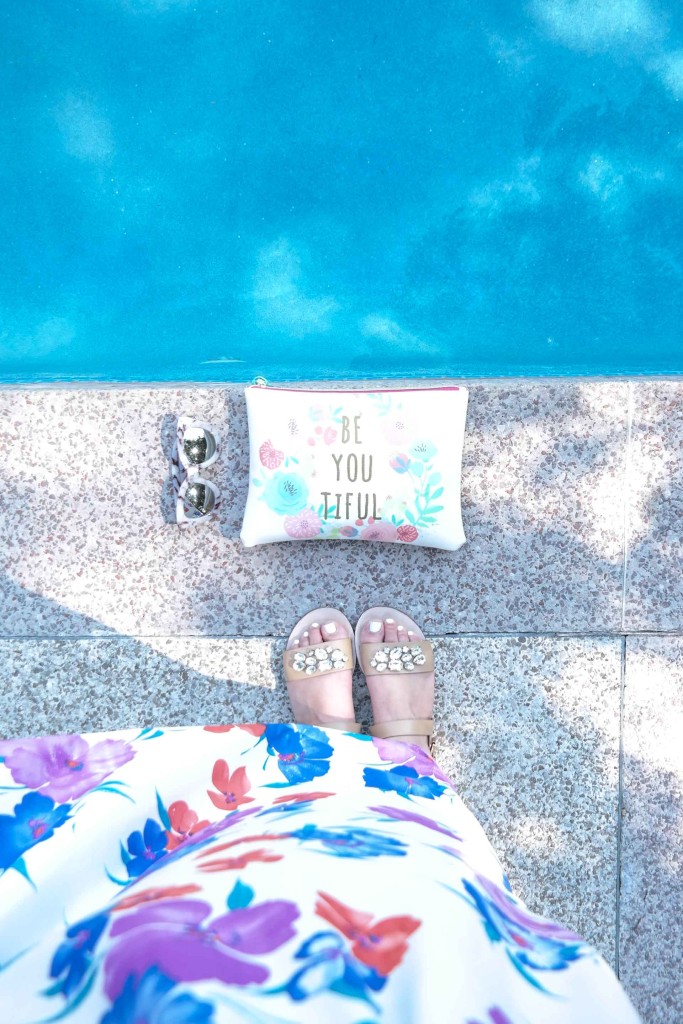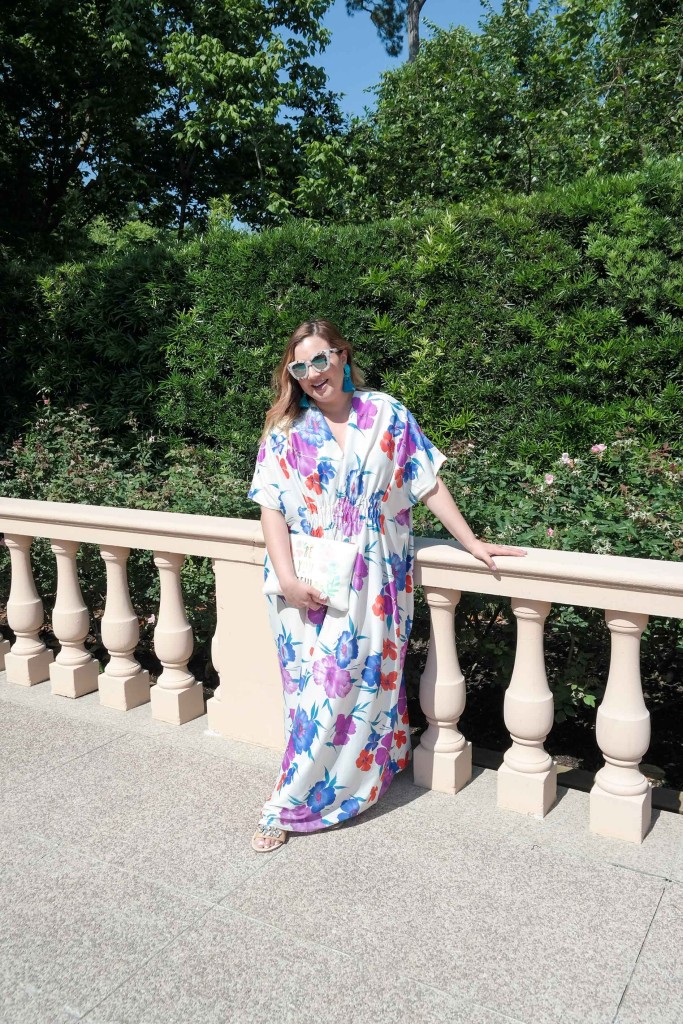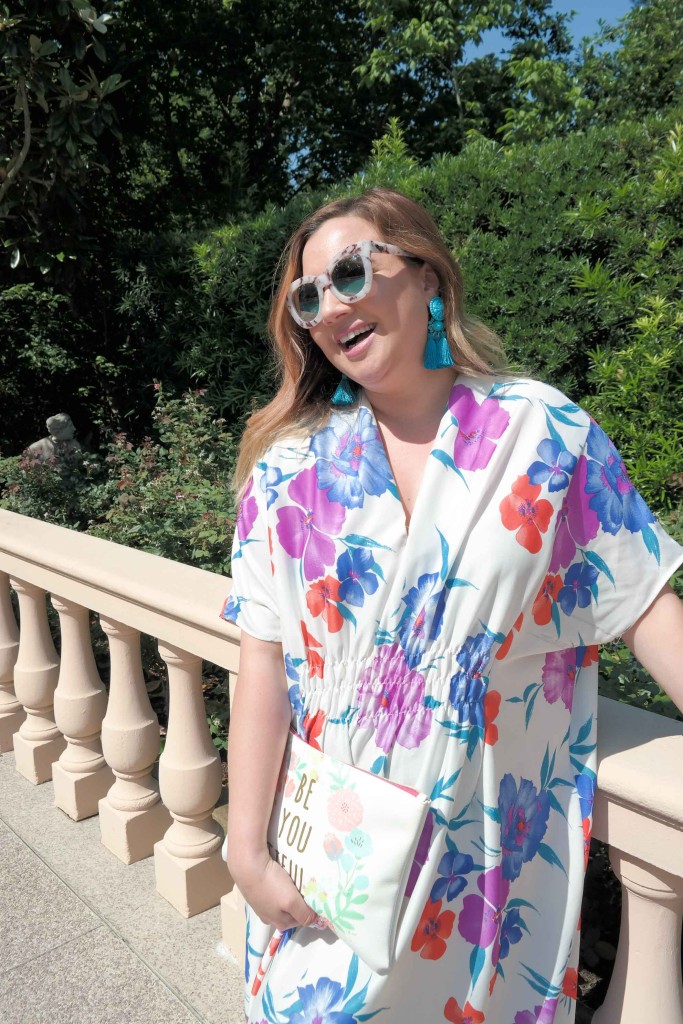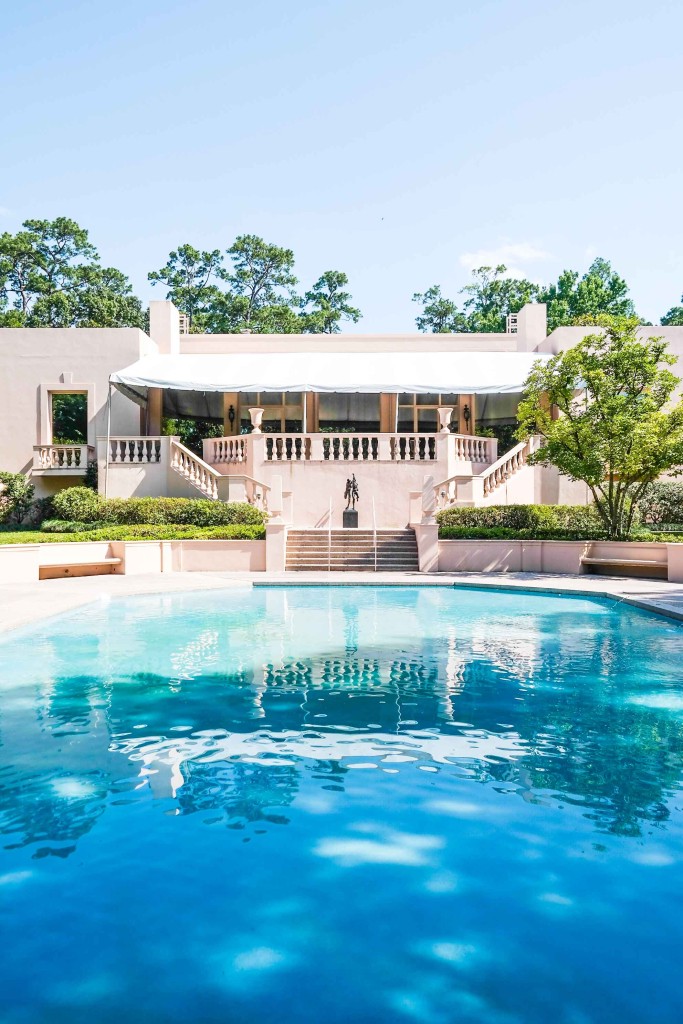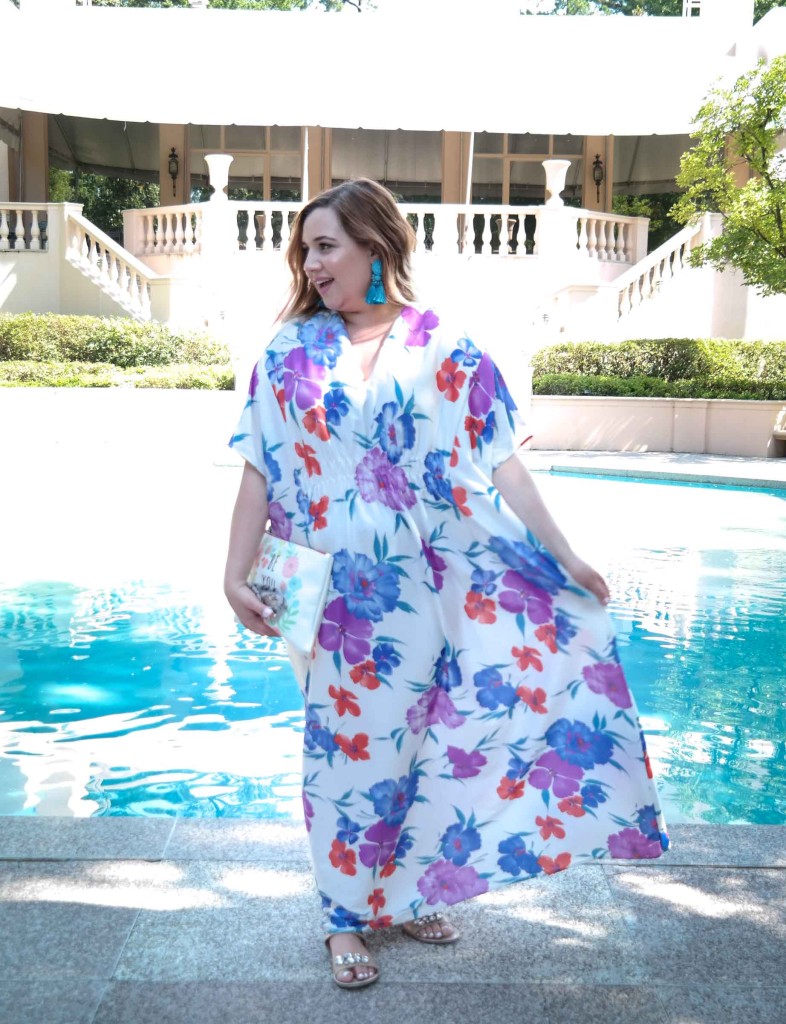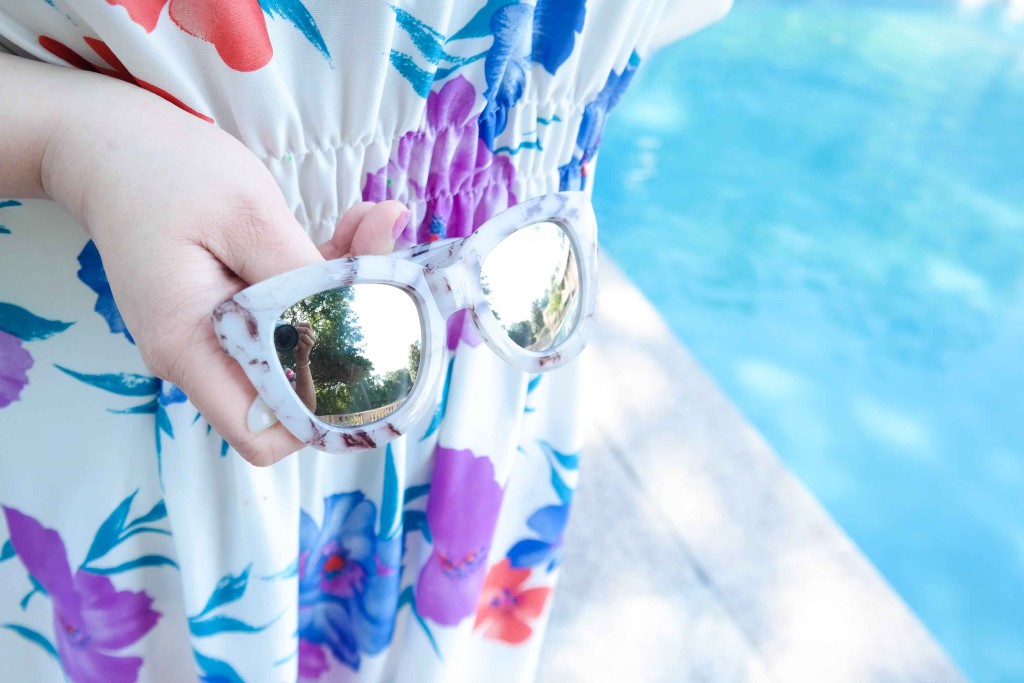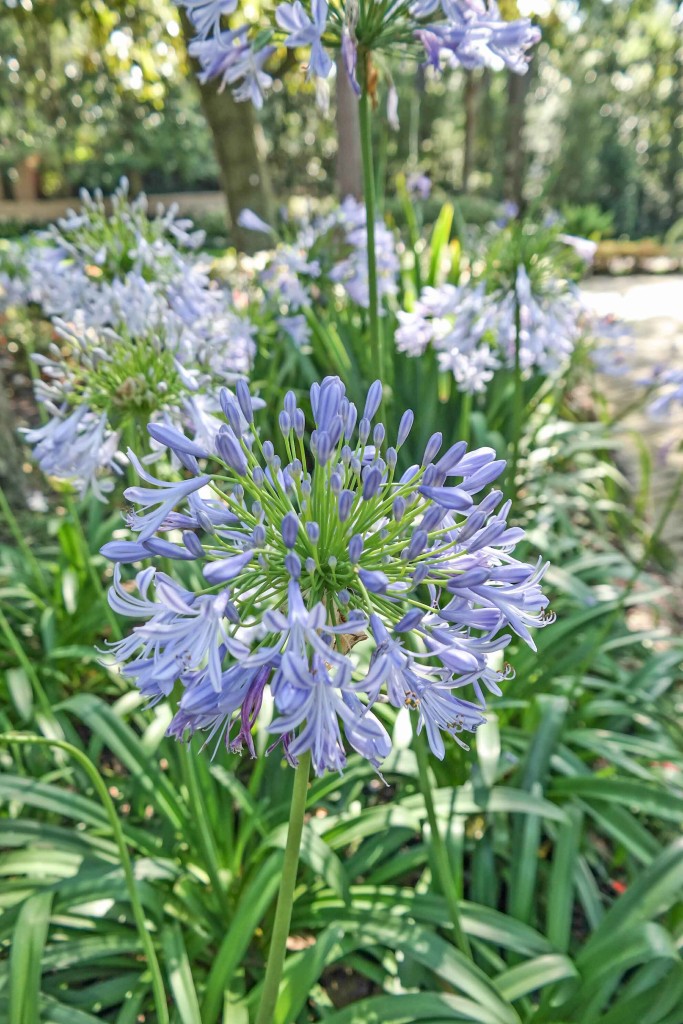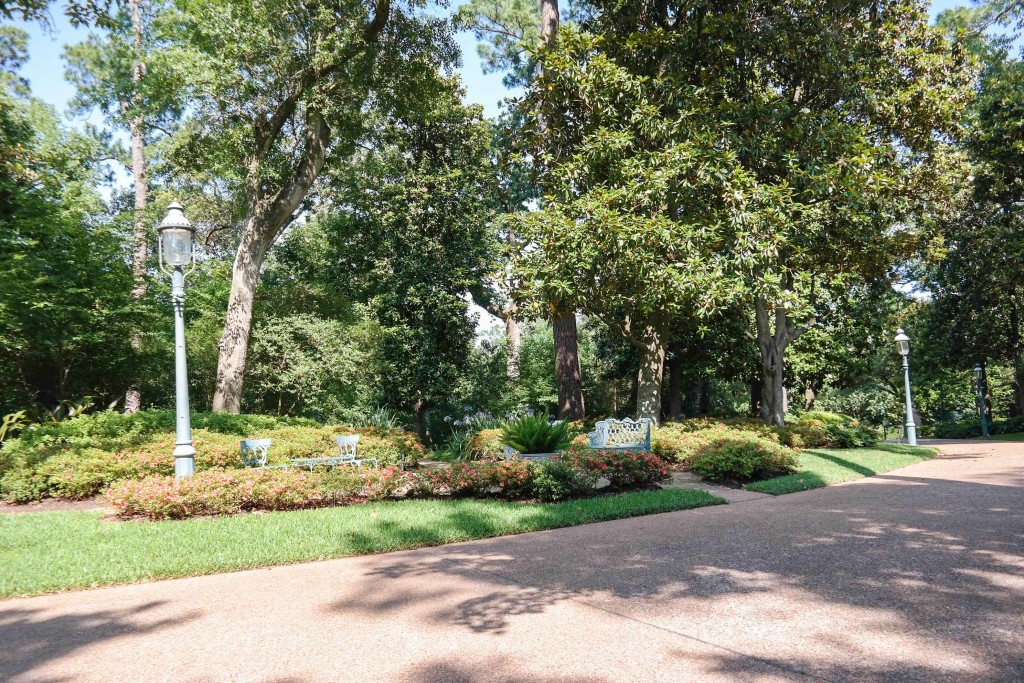 Photos by: The Loop Lyfe at The Rienzi House
Tips on How To Choose a Caftan:
Always bring high heels and flats if you're planning to buy a caftan. Try it on with both pairs of shoes and make sure the length works for both. I usually wear a caftan with flats but I recently wore one with heels and it looked spectacular for a night wedding!
It's all about the cinching at the waist. If you want to look slimmer if you don't have a super slim waist like me, check that there is cinching at the waist like the caftan I have on in these photos. If you buy a caftan and it is not cinched, you can get it done at a tailors. A tailor is your best friend when wanting to make your clothes fit perfectly.
Caftans make you look taller as long as you follow the rule of not wearing it too short or tight in any part of your body. I mean, how long does my body look? I'm only 5'5!
Choose a breathable fabric. In Houston, Texas where I live, temperatures get up to 100 degrees Fahrenheit at times! Even if a caftan is flowy it can still get super hot. Avoid polyester and nylon.
Caftans can also be worn at the beach or at the pool as a cover-up. They are made from a light, see though fabric and are the perfect transition from beach to dinner on vacation. This caftan paired with a statement necklace would be perfect as well as this shorter one would be super cute to pack in your bags this summer. Check out this colorful option and this caftan for your beach vacation.
Visit a thrift store or vintage shop to score one. Usually, you can find beautiful caftans at thrift stores. I recommend looking at Vida Antigua Vintage or Lone Star Vintage (where I have gotten all my thrift/retro finds). You first saw this caftan in one of my summer party posts!
Let me know if you're getting a caftan or have any questions!
Have a wonderful hump-day!
Facebook Conversations