*Disclaimer: Linked shops are NOT affiliate links so I will NOT be making commission off of any purchases.*
I've been watching the news non-stop, crying, smiling but mostly in awe of how much help the city of Houston has received from near and far. Fortunately, we didn't flood, lose power or water but many of our friends and family have lost everything and we can't imagine what that must feel like. Houston was hit with 5 years worth of rain in 5 days and it's been horrible to sit back and just look while everything happened.
We've had a great desire to help but it's been impossible because of impassable roads that are flooded. Along with my hubby, we've been sorting, labeling and compiling clothing and food and when when the roads are safe again, we'll head to a shelter and drop off donations to help this city we love so much!
If you want to help from home, please check out my list below! Buy a "Texas Strong" coffee cup to lift the spirits of your coworkers or sweeten someone's day with some "Houston" cookies and feel amazing knowing you'll be donating to Harvey victims in the process! Also, a lot of these are small business that have also been affected by Hurricane Harvey so shop, shop, shop and help Houston recover in the process.
Please let me now if you'd like to be added to this list by shooting me an email to nicole@lipstickandbrunch.com

Pittycoats Collar Company will be donating 20% of all sales to Rescued Pets Movement who are working to save, rescue and find foster homes for animals affected by Hurricane Harvey floodings.
100% of proceeds of the shirts, tanks and hoodie will go to @justinjames99 Harvey Relief fund.
#SweetsOnHouston | Hurricane Harvey Relief Fund
These local bakeries have partnered up to collect money for the Houston Hurricane Harvey Relief Fund, for the entire month of September. Please buy as much as you can when you visit them!
Shop owner Renee is  donating 100% of all sales from wwwTrendyTimelessJewelry.com to help her brother out who lost everything in Hurricane Harvey.
The Itsy Bitsy Boutique
Store open today in Houston and will be donating 15% of sales to Hurricane Harvey relief through next week
20% of illustration sales will be donated to the Hurricane Harvey relief efforts through September 8th.
Local brands and small business come together to raise funds for Harvey Relief. 100% of Proceeds go to the GHCF Hurricane Harvey Relief Fund.
This super cute boutique filled with local products will donate 10% of their sales now through September to J.J.Watt's Houston Flood Relief Fund!
Eva Longoria will be donating 100% of sales from her clothing line purchases for three days. Ends tomorrow.
All proceeds will go to the Hurricane Harvey Relief Fund established by Mayor Turner.
This Austin based chocolate shop is donating 50% of the sales price of this chocolate box to the Salvation Army.
Houston designer Heather is 100% of profits will go to Hurricane Harvey relief efforts.
DHF will be hosting a charity class on Friday, Septemer 1 at 5PM. CLASS IS FREE W/ SNEAKER DONATION. Class is limited to 35 people! Bring as many sneakers as you can (used & new).
Call 713-778-8920 to make a donation. Lines are open until 7 p.m or donate here .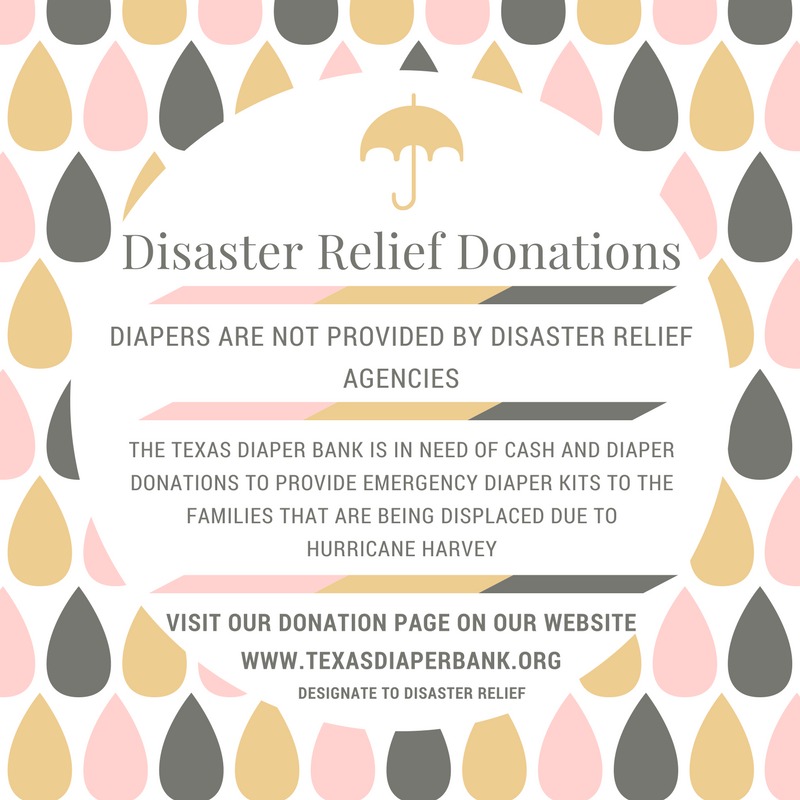 Check out the most Frequently Asked Questions about diaper donations and how you can help.
Our beloved Texan's player has raised more than 6 million dollars since last Thursday calling out his fellow athletes and celebrity friends to donate and boy have they stepped up! You can donate too!
Purchase a $20 Beauty Blender and they will donate $40 to The Houston Food Bank!
Sweets by Syd | Hurricane Relief Fundraiser 100% Donation
100% of the proceeds from these orders will be donated to The Red Cross. Details on how to order in her Instagram post.
The talented Houston artist and jewelry-maker is donating 100% of the proceeds of her art prints to Harvey flood victims.
$10 from each cuff purchased goes back to our fellow Texans and animals who've been affected by Hurricane Harvey.
100% of the net proceeds goes to the United Way and Houston Flood victims. Different color t-shirts available on website.
Spoiled Latina | #LOVE2HOUSTON Hurricane Harvey Relief Fund
One of the hardest working Houston Latina bloggers is holding a drive and accepting donations to help our community rebuild and mend some hearts so contact Yvonne or Stephanie at admin@spoiledlatina.com
By donating your Rapid Reward Points you can enable relief workers and volunteers to travel to areas in need.
100% of the proceeds will be donated to Hurricane Harvey relief efforts through September 30, 2017.
Yesterday, When The Sun Came Out!
Yesterday, the sun came out for the first time since  last Thursday and I've never been happier! Actually, let me take back anything horrible I ever said about the unbearable Houston heat! Even though it's not raining anymore, the relief efforts and flood rescues are still taking place right now; there are still families stuck in their homes and blocked roads.
Please donate to any organization supporting Hurricane Harvey, volunteer at your local shelter and start putting donations aside because I'm positive that more things will be needed in a few days (some shelters are currently overflowing with clothing donations for example). I know we'll pull through this together because we're #HoustonStrong and we love this city!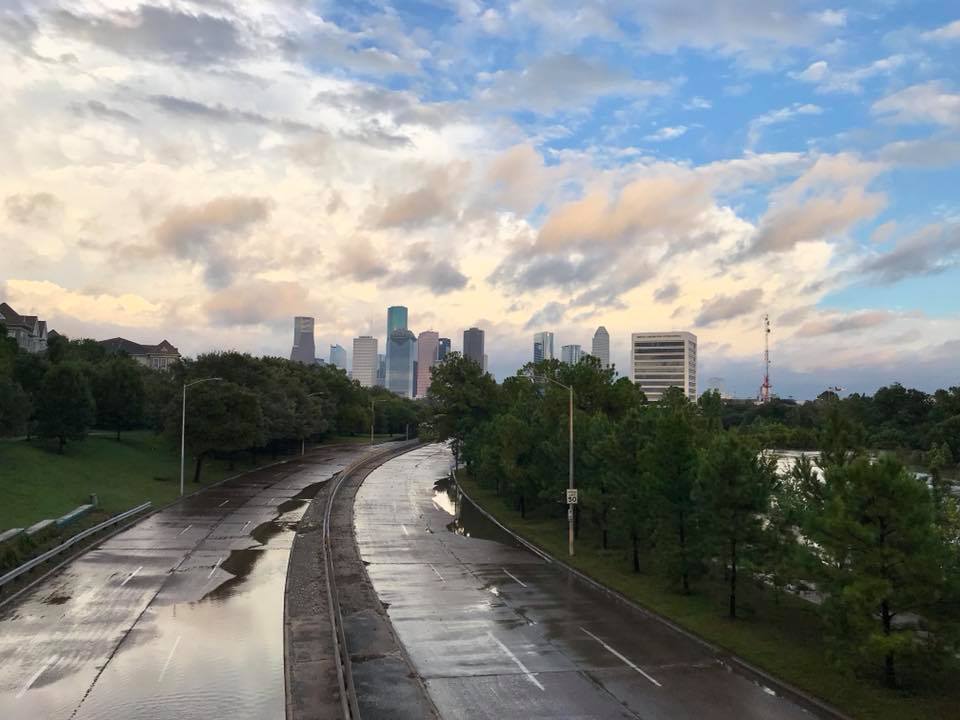 photo by fellow Houstonian and my former photography classmate: Jevrin Alvarado
Facebook Conversations