I'll let you in on a  little secret: one of the places I most visit to buy lashes, hair clip-ins and hair treatments is Sally Beauty Supply. Yes, the aisles of Target and Sephora are my weakness but when I want to buy stuff in bulk or discover something new that I might not have heard of yet, Sally Beauty Supply is where I go. I always buy my strip lashes here and these that I found are the most amazing colored-strip lashes by Ardell which are specifically made to enhance your eye color. I already use strip lashes anytime I can but colored strip lashes are far more exciting. I bought some blue and purple ones which are supposed to enhance my brown eyes and I love them. Here, a photo-by-photo of how I put them on and how beautiful they look!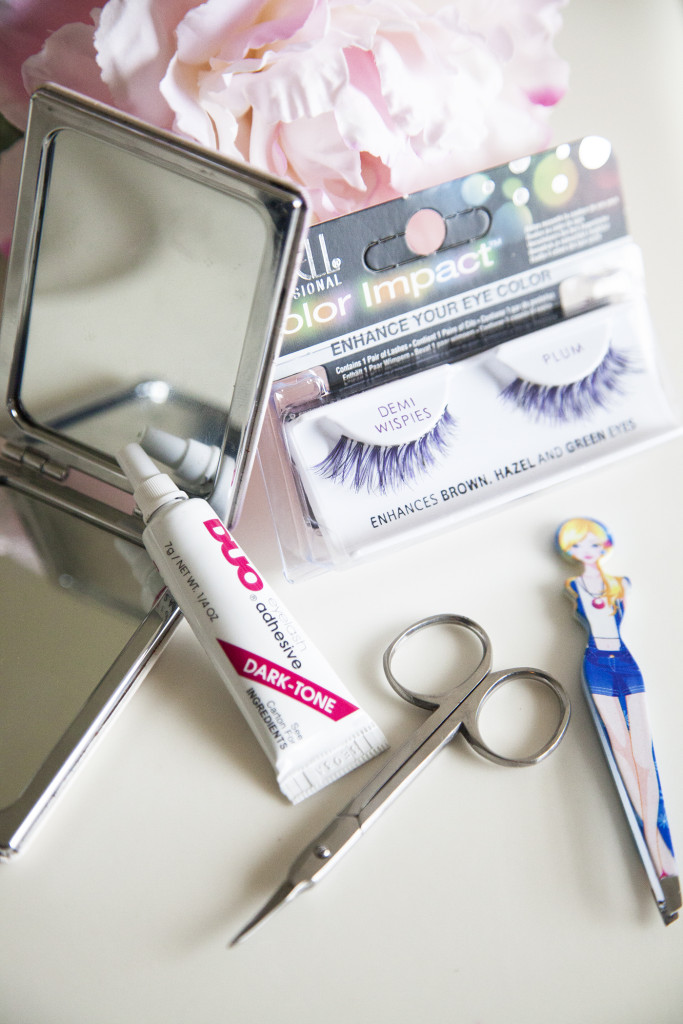 These are the tools you'll need to put on your strip lashes. The scissors will be used in case the lashes are too long for your lash line. Cutting them ensures a great fit on your eye. Ardell Lashes run at about $3/pair and are reusable if you take care of them and put them back in their case after using them. The DUO adhesive is great in the dark tone because it looks like eyeliner once it dries on your eye.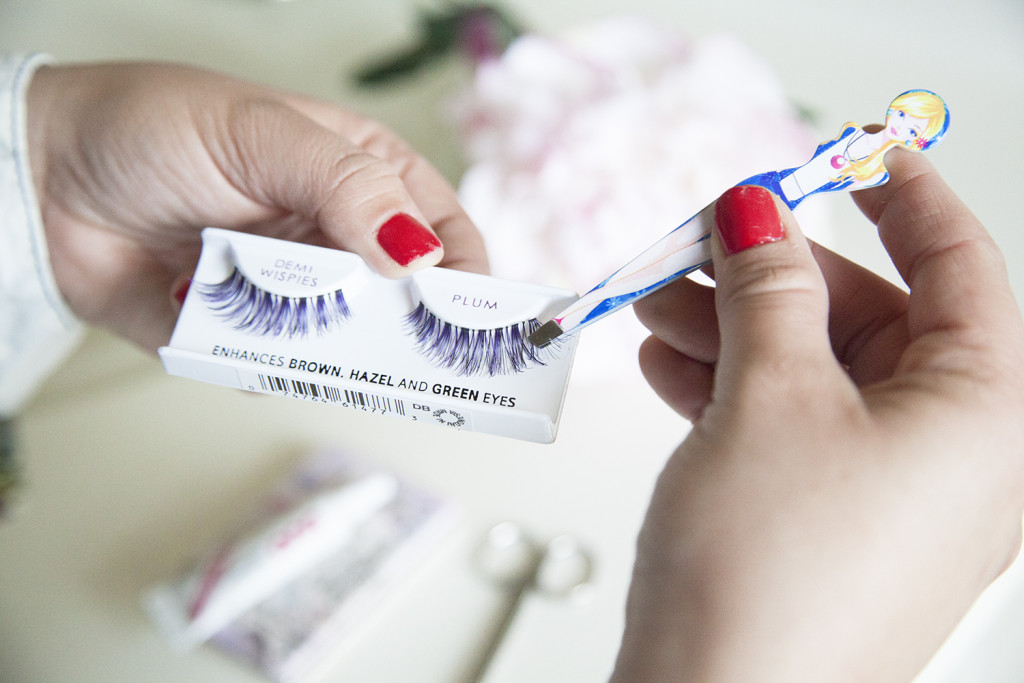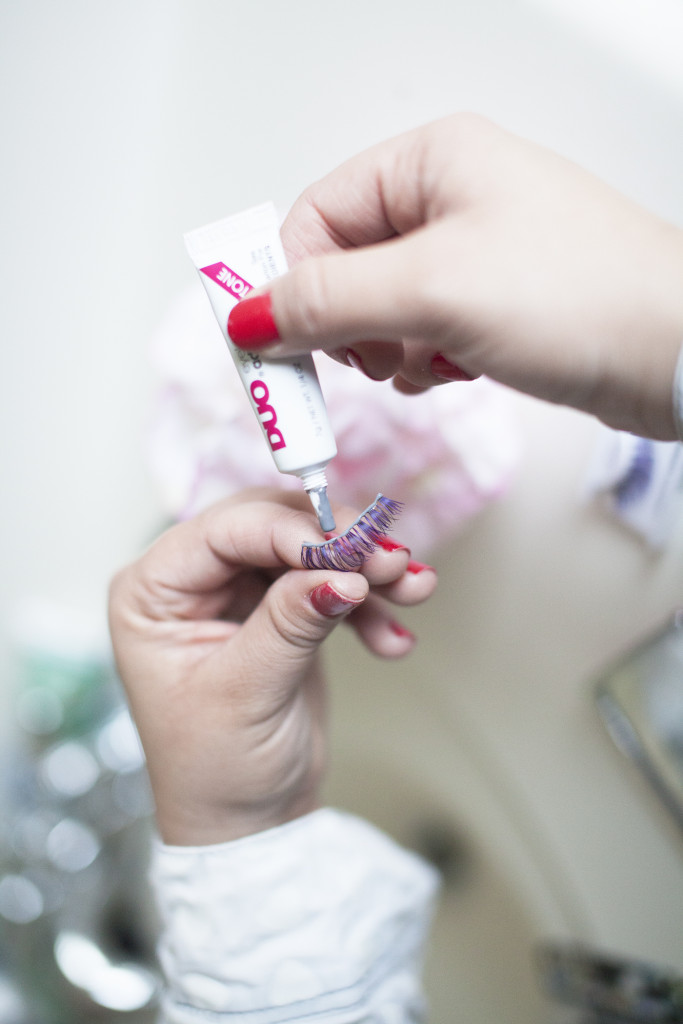 Place glue on the strip lash and let it dry for 2 minutes. Once the glue is tacky it can be placed on your eye.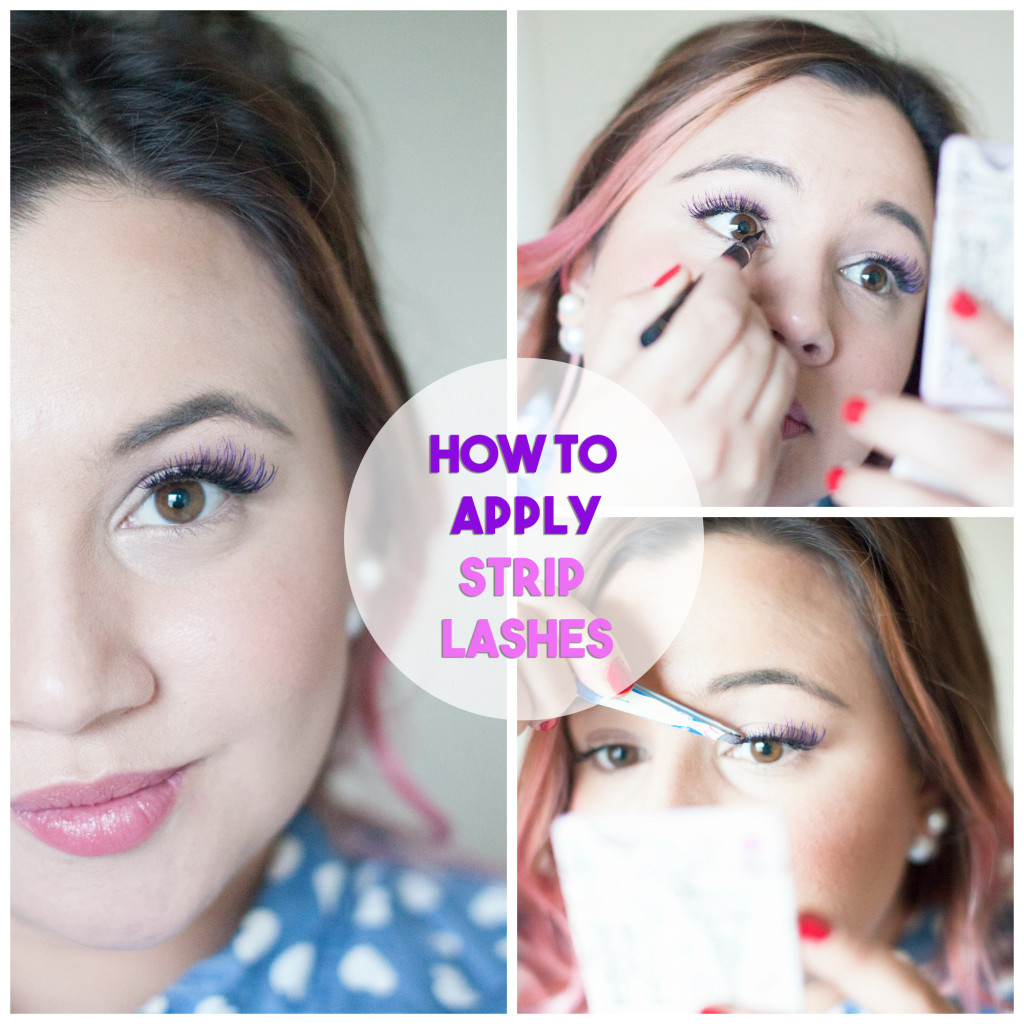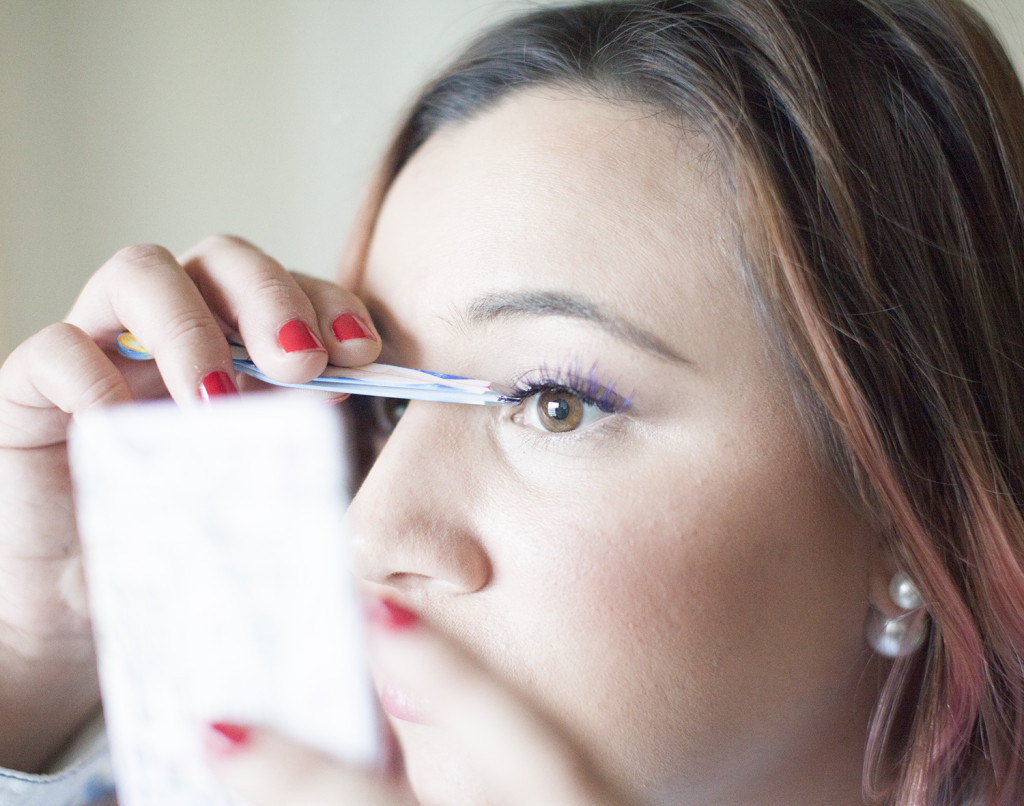 Holding a magnifying mirror I use the tweezers to paste the inner corner of the strip lash. Using the tweezers gives you more control. I keep the tweezers pressed on my eye for like 30 seconds to make sure it's stuck.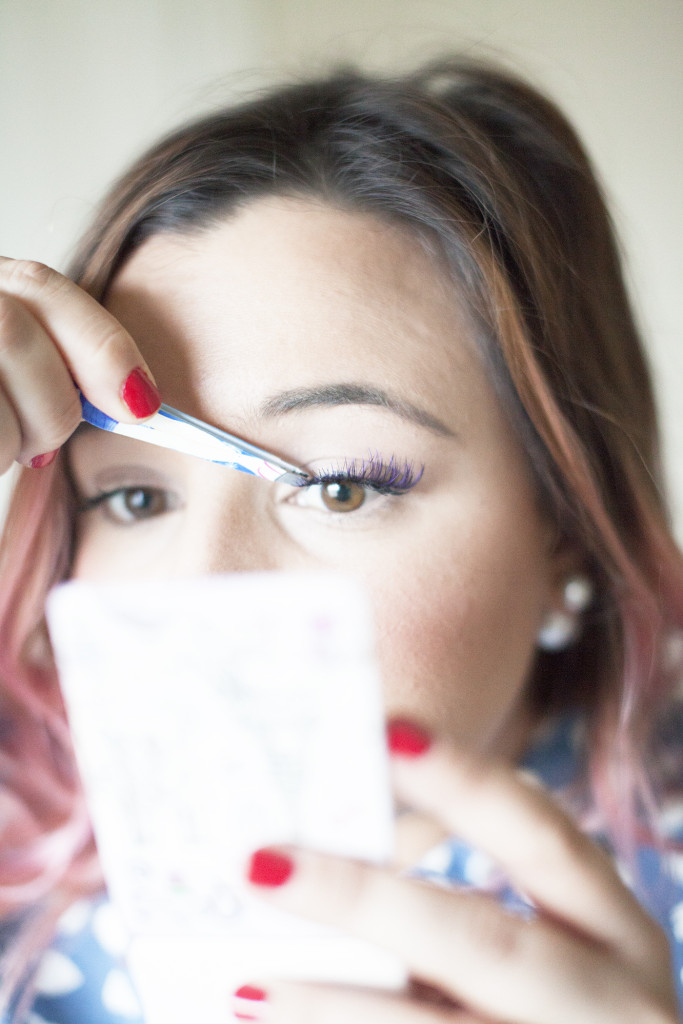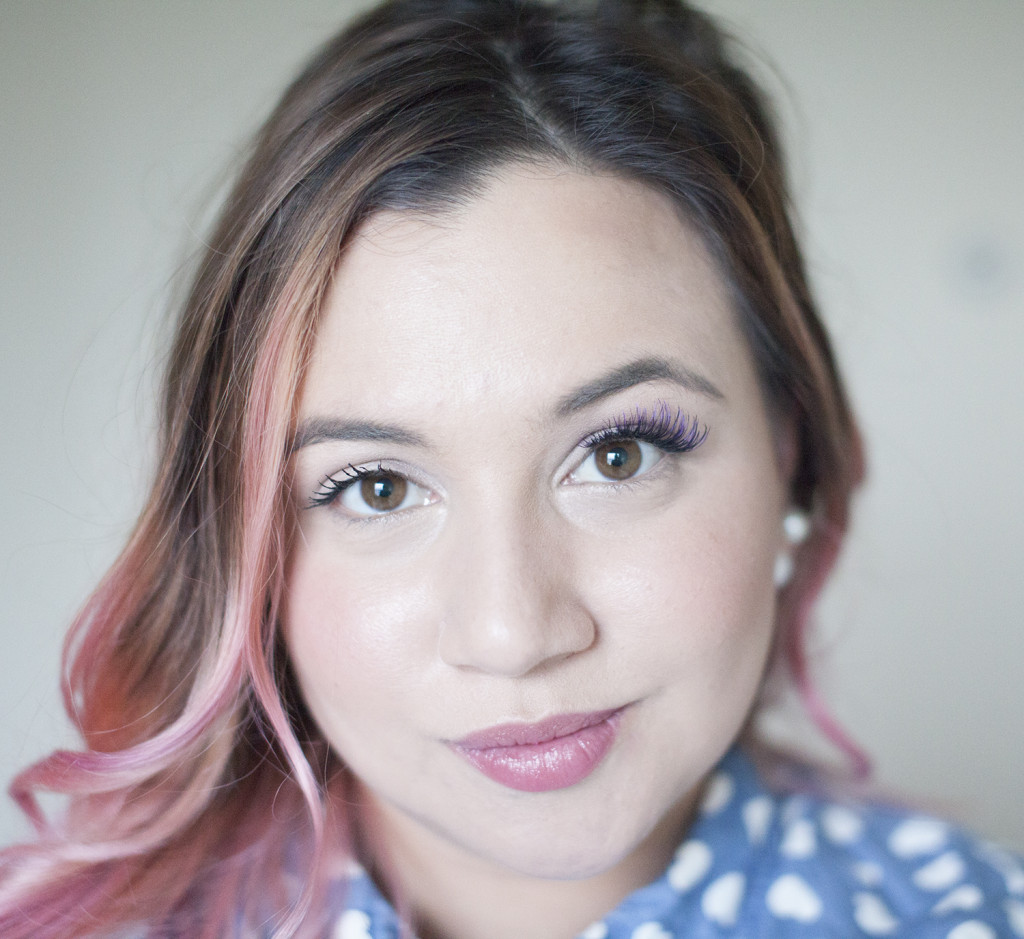 Look at the difference! This is why I love strip lashes. In one step you can obtain glamour and drama. My favorite part? At the end of the day you take them off and there's no eye-make-up remover involved.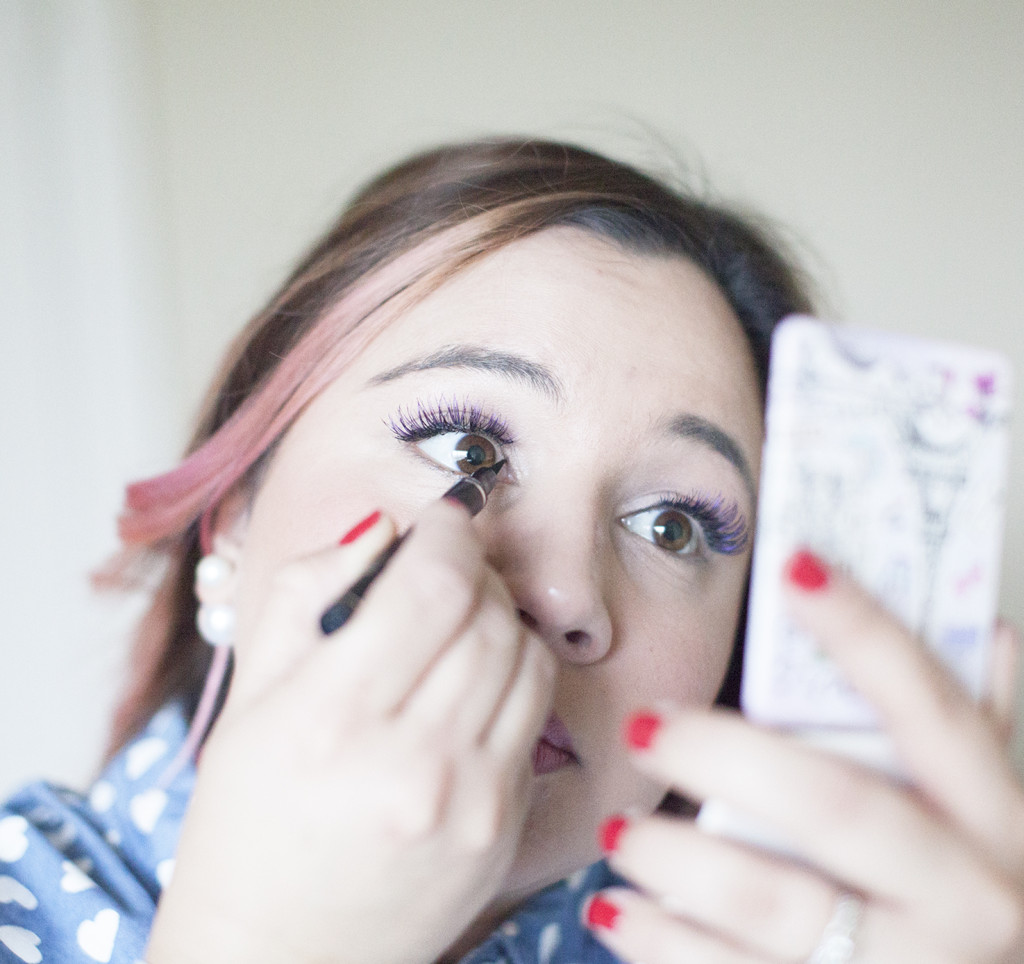 I'm a little OCD and I paint my upper lash line with a thin liquid liner that follows the strip lashes I just applied. You can tell how pretty and put-together it looks in the photo below!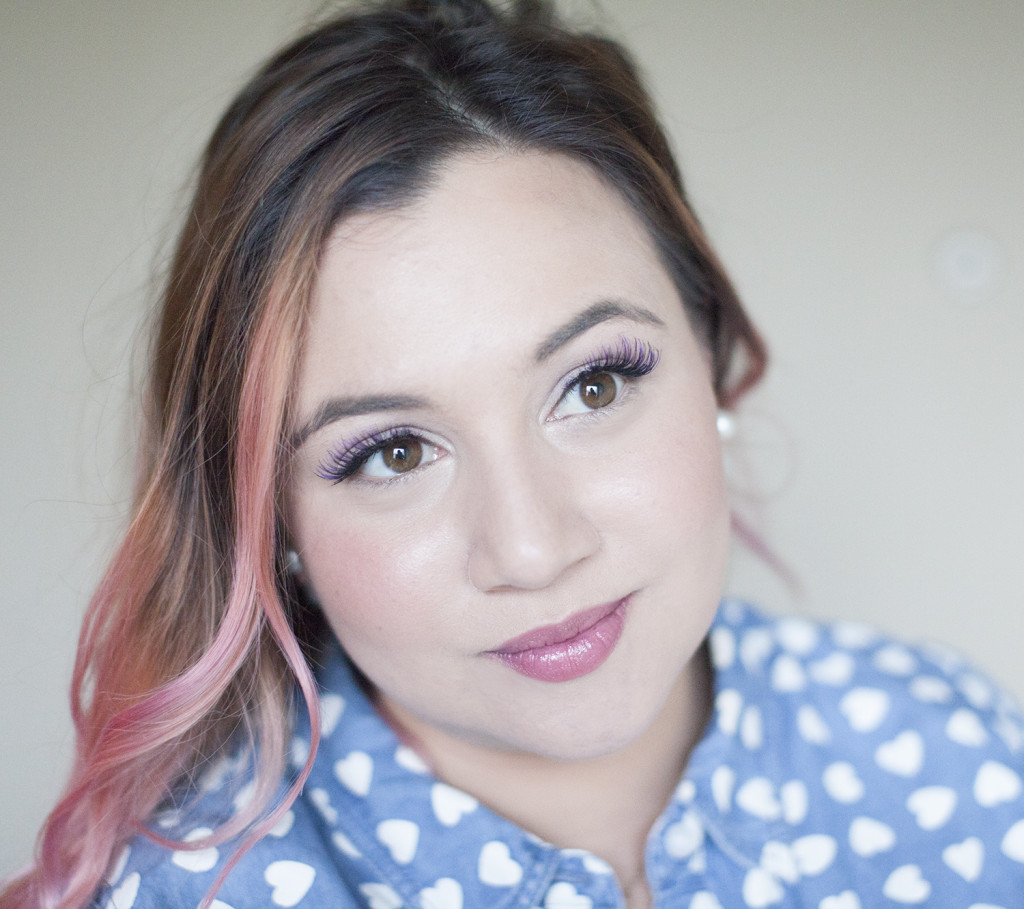 Lashes for days and my brown eyes POP! You really don't need any other make-up when wearing these lashes.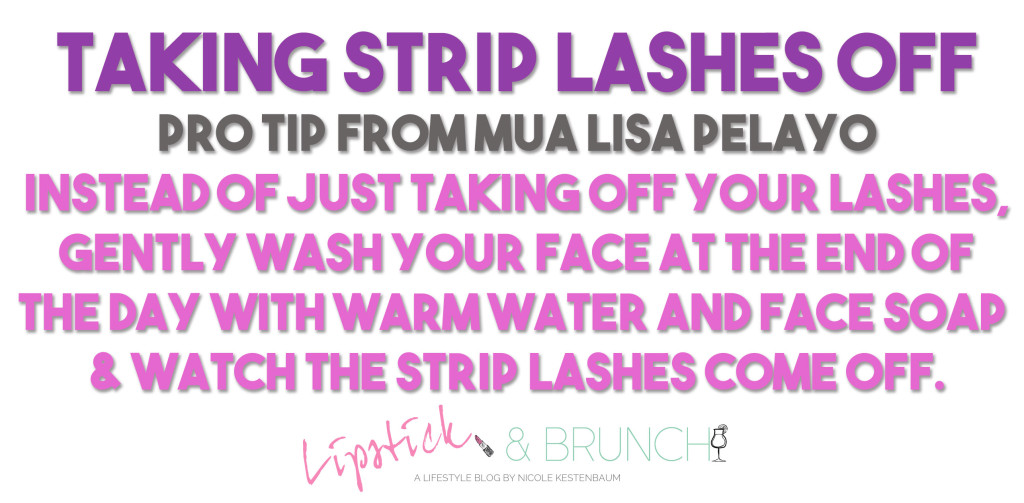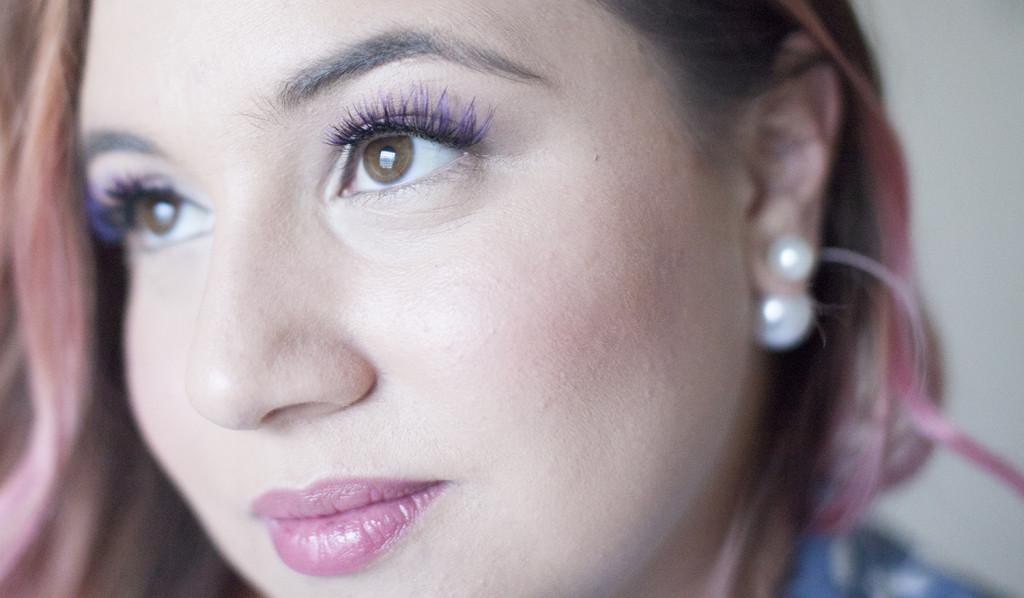 Would you try colored-lashes?
Photography by Pei Chen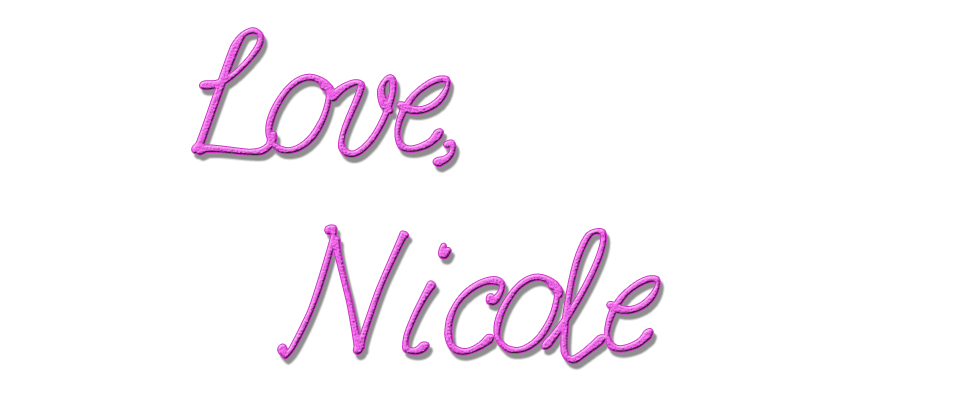 Facebook Conversations