Thank you from the bottom of my heart to all the ladies who came out on Wednesday to play with Spring make-up and learn skincare at Estee Lauder in Macy's Memorial City Mall. The Estee Lauder MUAs were available at a Lipstick and Blush Bar to  find your perfect Spring lip shades. There was also a Foundation Station to achieve your most flawless, fresh-faced look yet. Also, we learned how to contour with skincare and prevent any first signs of aging (I'm obsessed with their Advanced Night Serum, it's what keeps my skin plump and pore less.) It was a night filled with lots of pampering, beauty tips and cute cookies.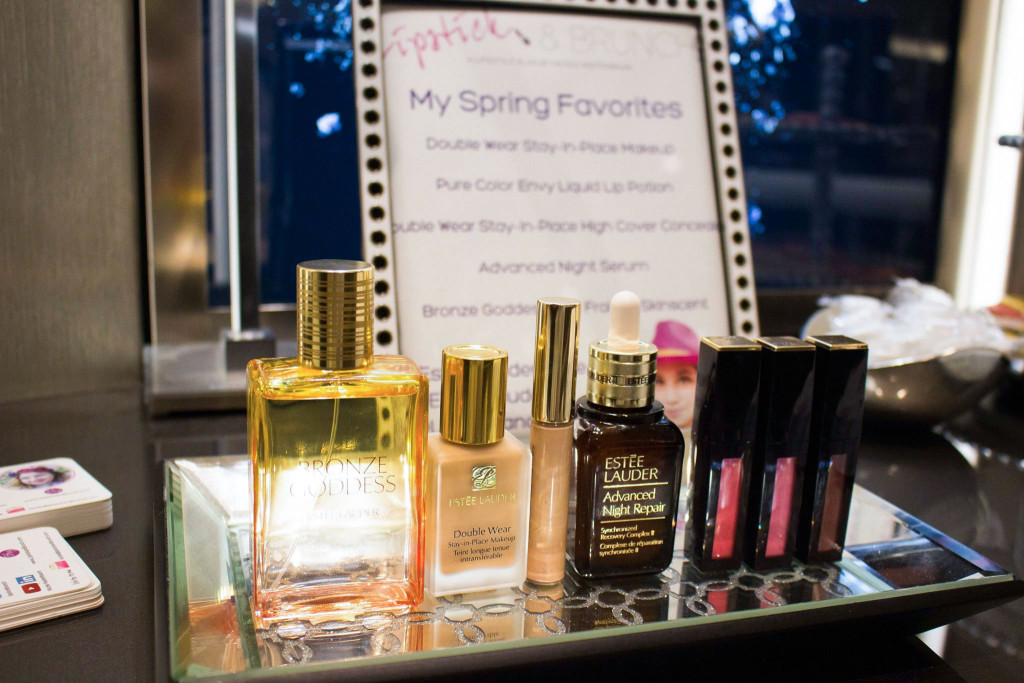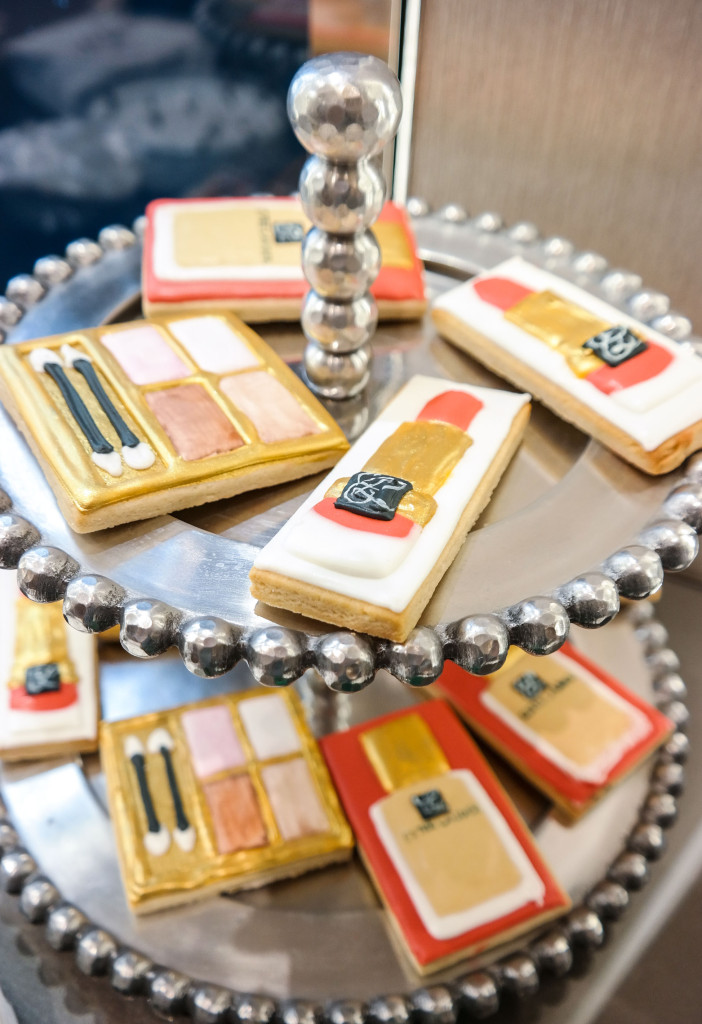 Too Pretty To eat (But We Did Eat Them Because They Were Delicious)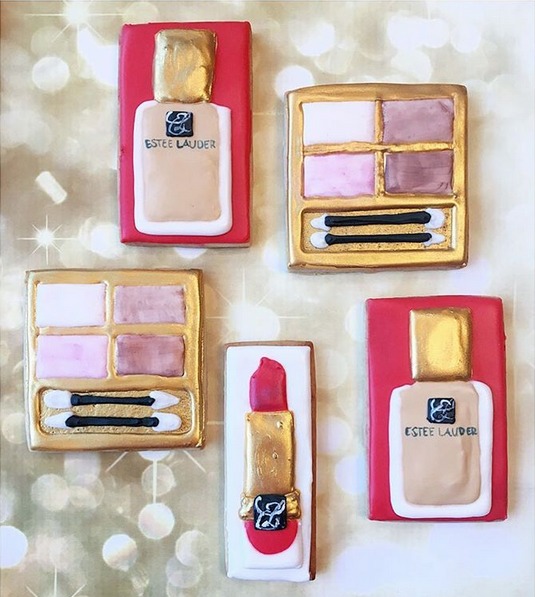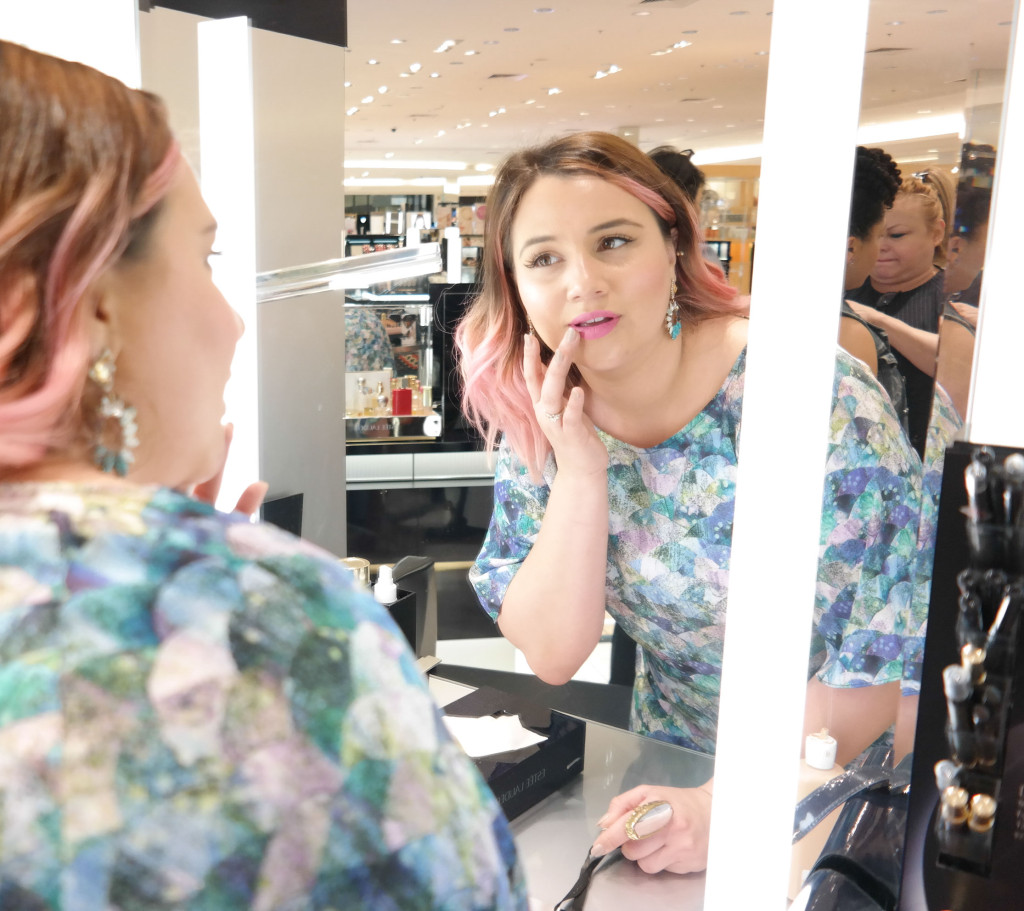 I found yet another pink lipstick shade I love by Estee Lauder. Liquid lipstick in shade 'Pierced Petal'
Blogger Jihane contemplates trying a different shade of lipstick!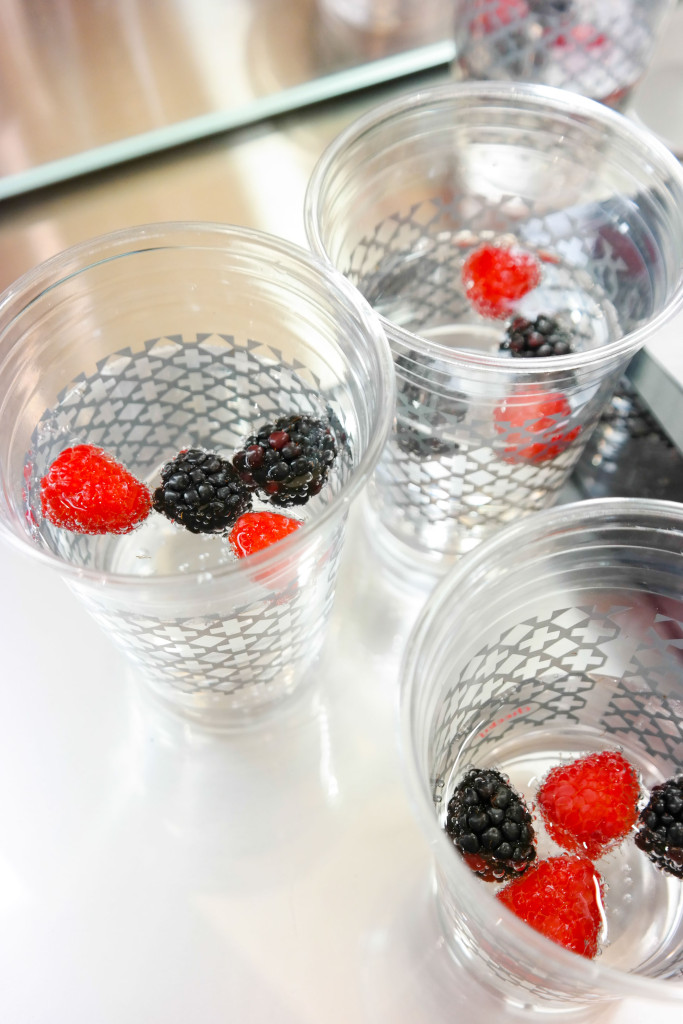 Refreshing sparkling fruit water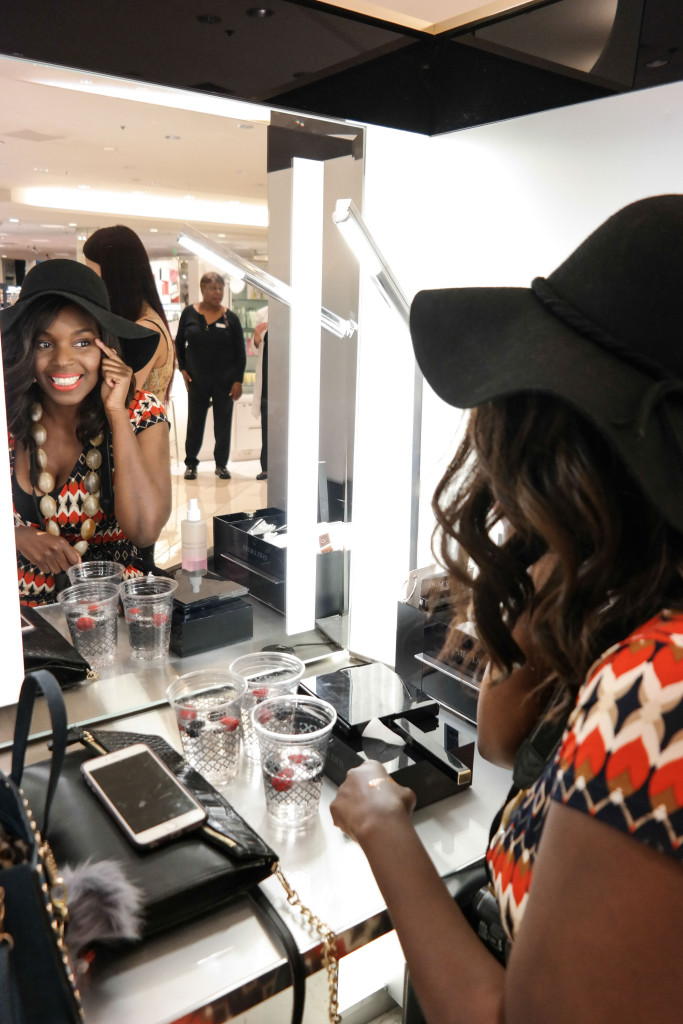 MUA and Beauty Blogger Faith Haller tries on a beautiful orange liquid lipstick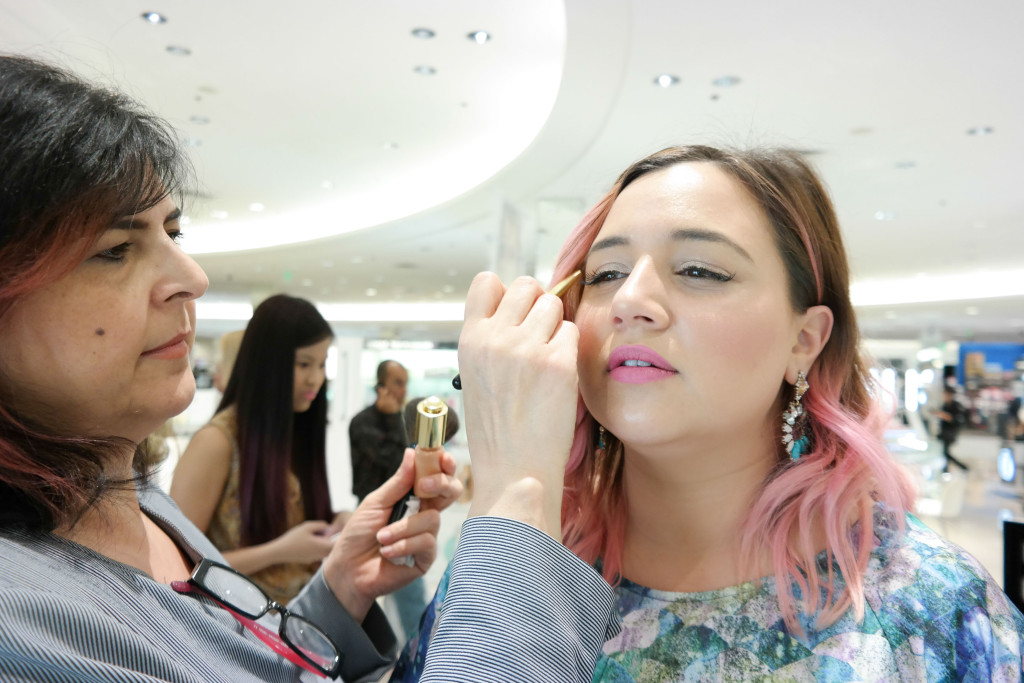 Suri gives me a glow with a new liquid highlighter by the Bronze Goddess Collection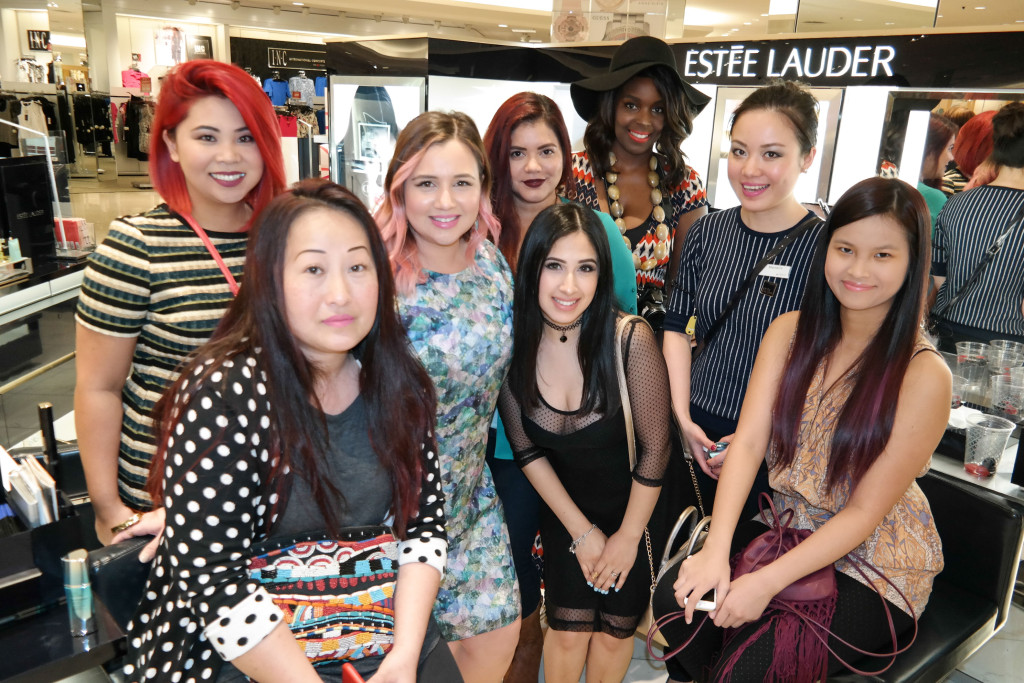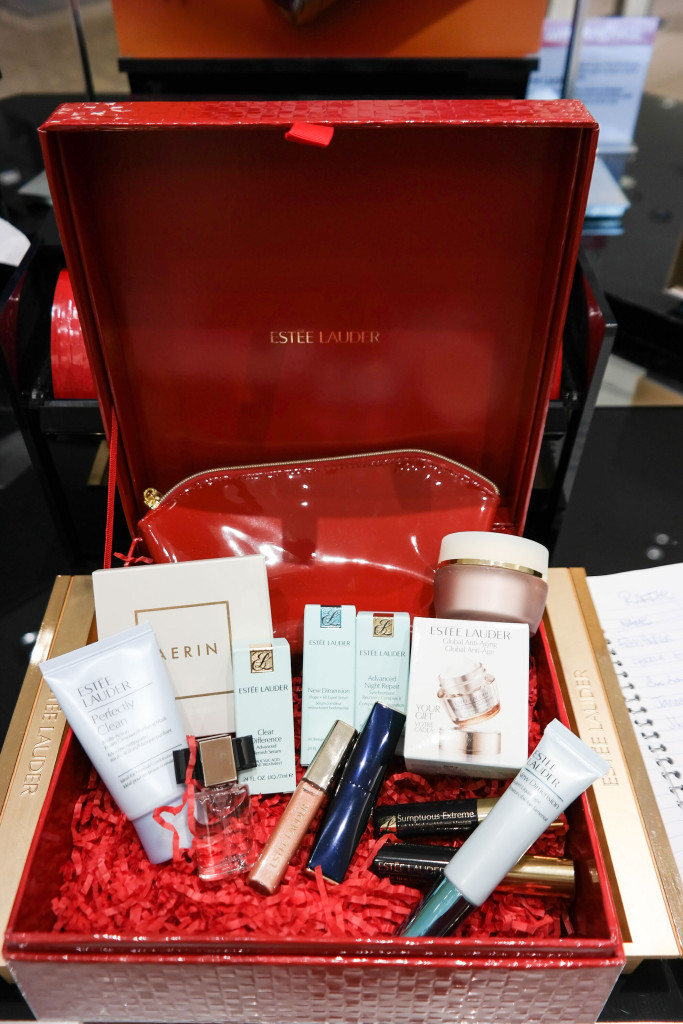 Congratulations to Viri from The World According to Viri for winning the giveaway full of Estee Lauder goodies!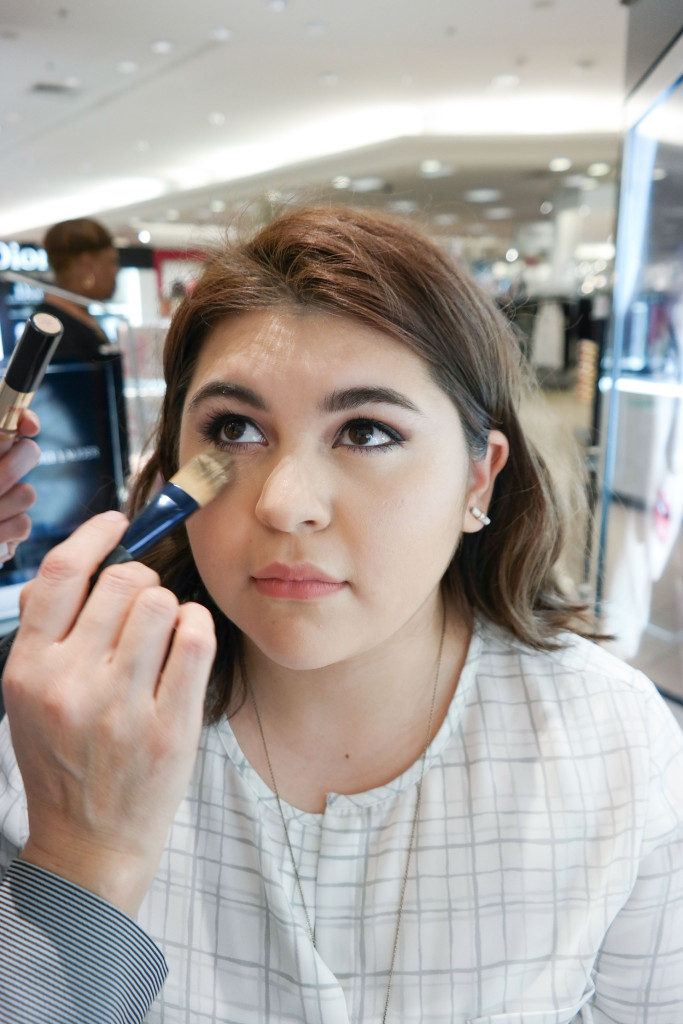 Ashley from New Mom in a New Era gets color-matched at the Flawless Foundation Station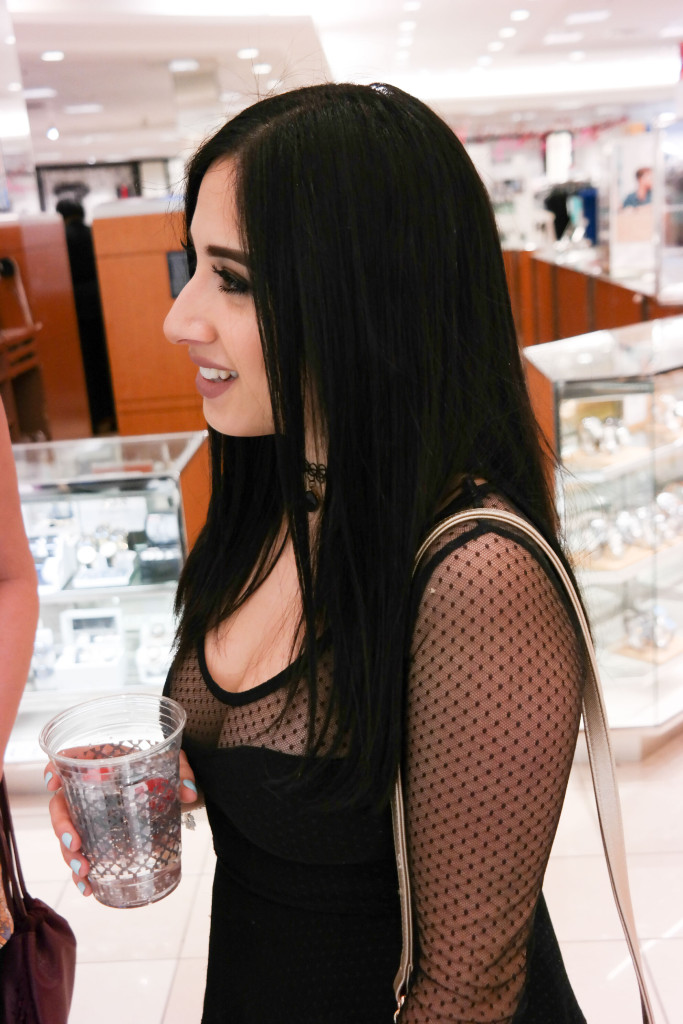 MUA Janette Marin looking sophisticated in her black ensemble.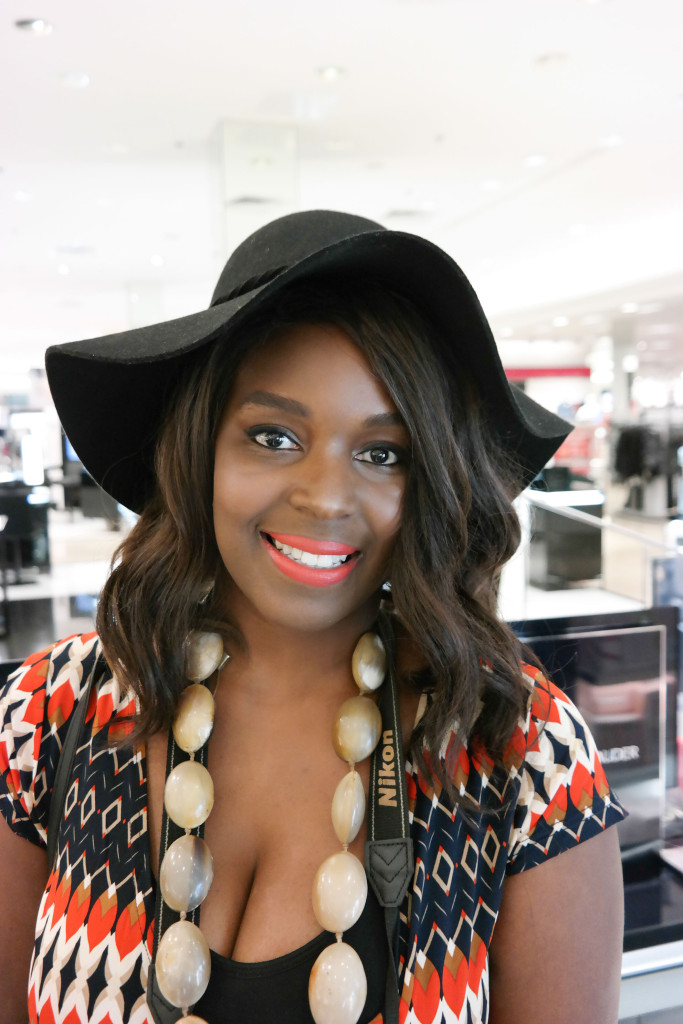 Faith's face looks gorgeous in the Double Wear Foundation
Sheela is so beautiful even when she's being serious. Love that lip color on her!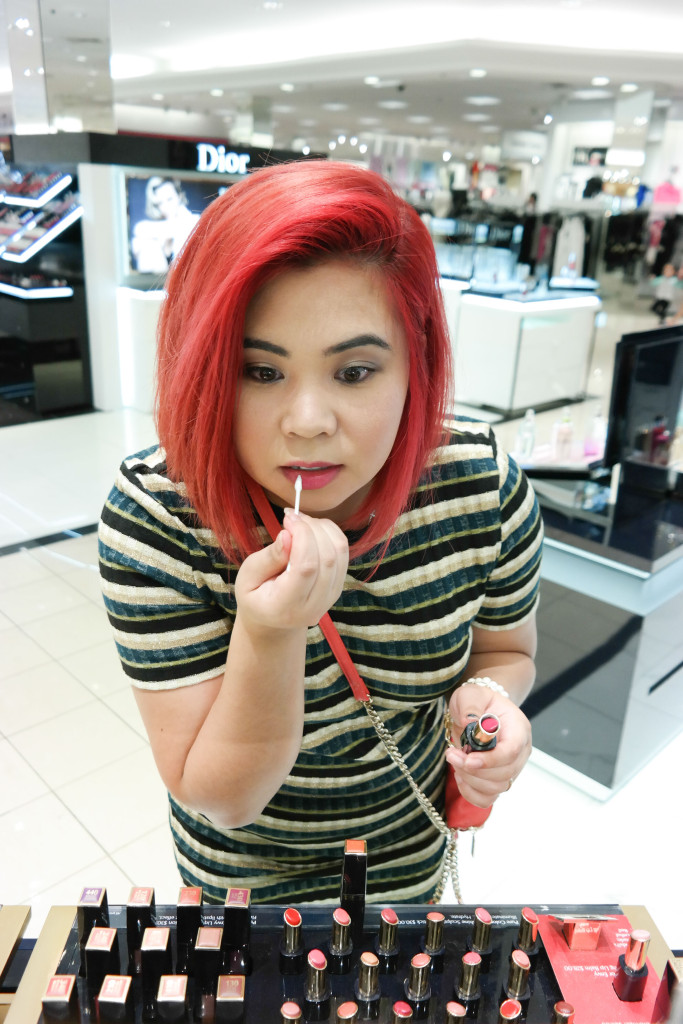 Stella from Sincerely Stella Marie tries fiery red on her lips to match her hair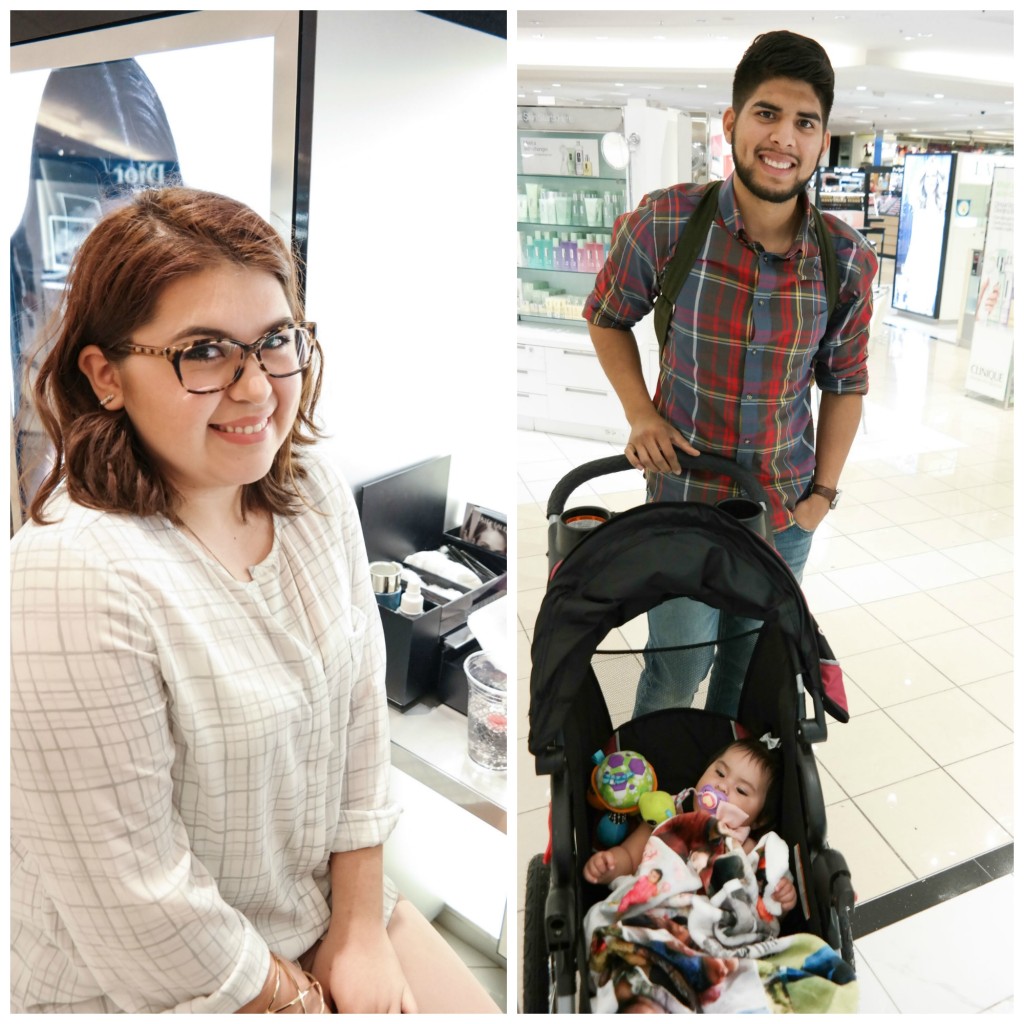 Ashley has the sweetest husband! Jeff, also a blogger at Daddy Style Diaries, took care of their baby so she could get her make-up touched up! #FamilyGoals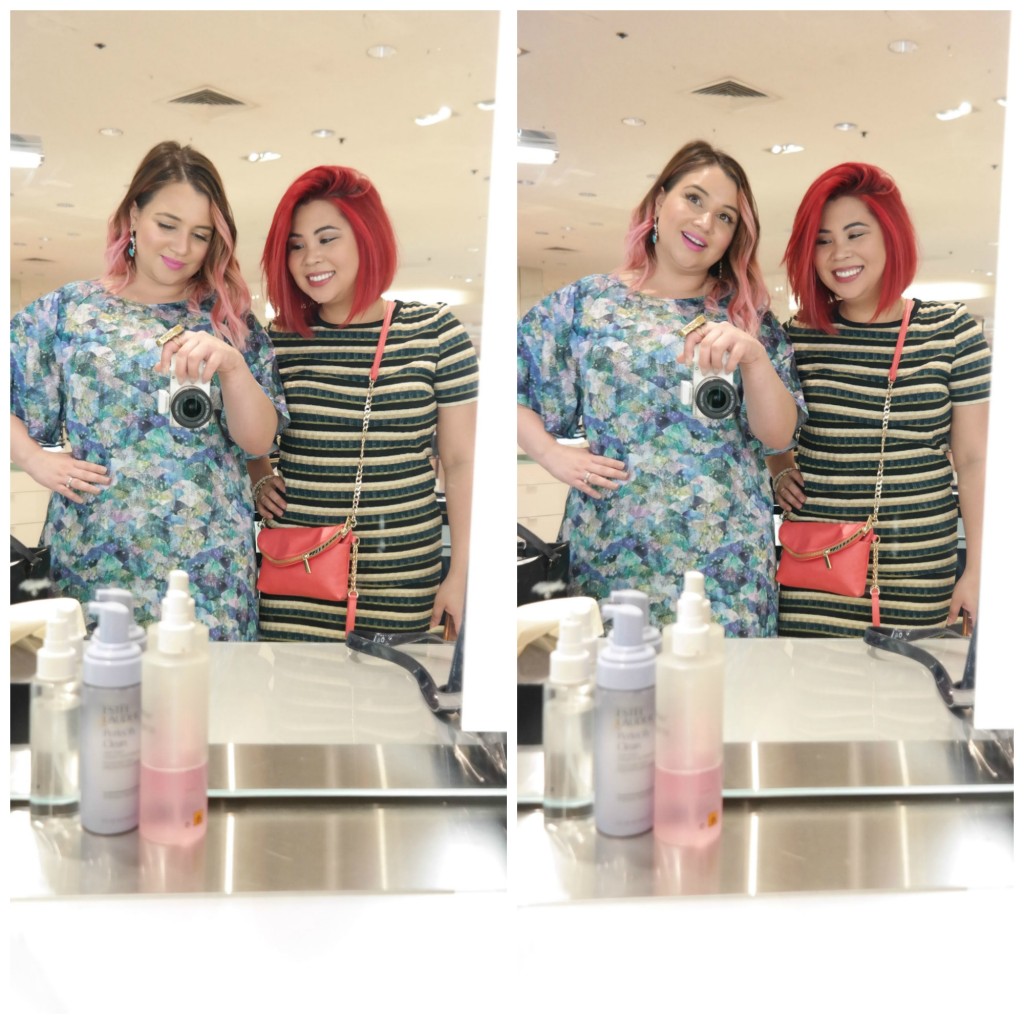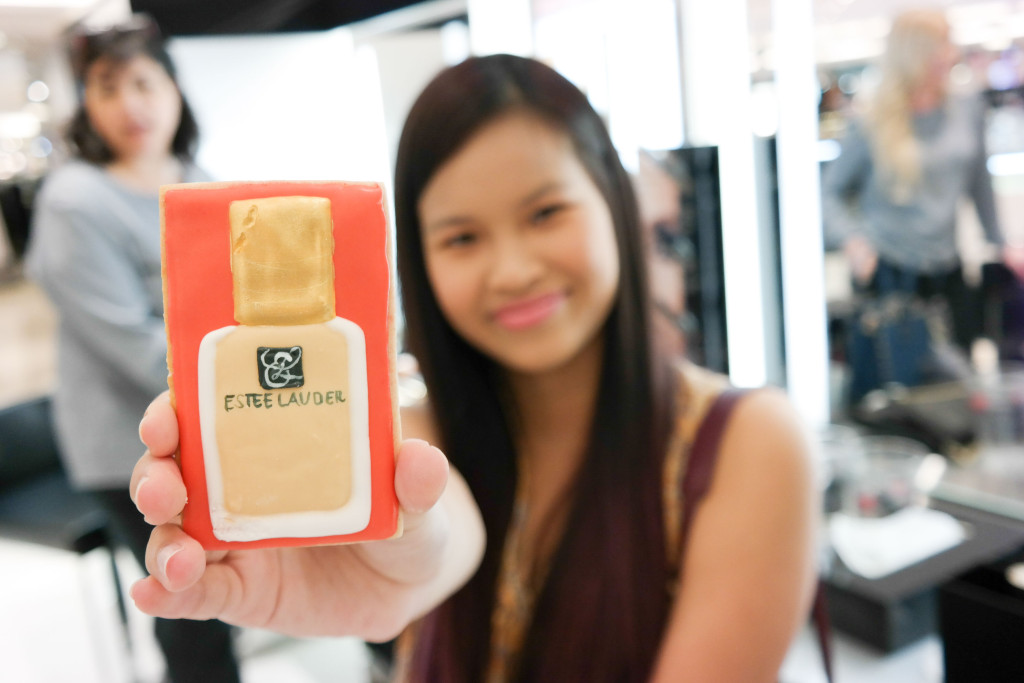 Do you wear any Estee Lauder make-up or skincare? Which are your favorites? If not, what's your got to tips for Spring beauty?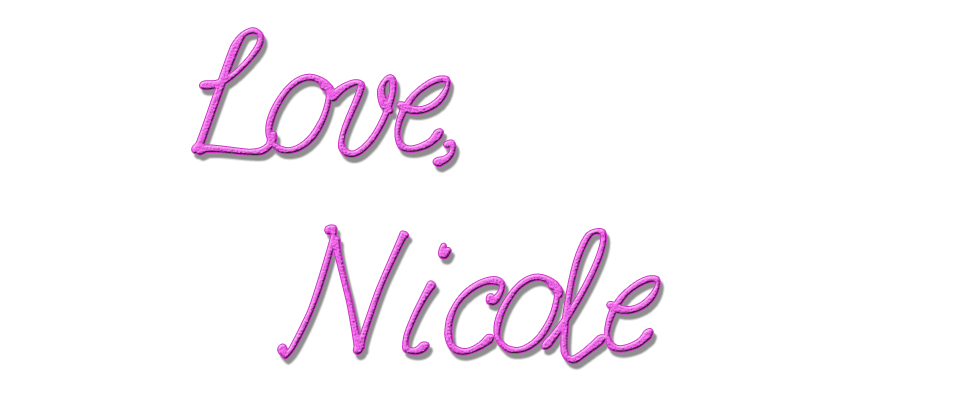 Facebook Conversations