Archetype: The Warrior
Symbol: Ram
Element: Fire
Planet: Mars
Color: Red
Body: Head
Characteristics: Initiator, individualist, champion, conqueror
Style: Power-dressing with authority
Throughout 2016, Aries positions for its breakout moment as Uranus- the innovator planet- launches forward in your sign. Aries may strike out on their own to do something entrepreneurial in business, perhaps quit a traditional job in order to travel the world, or make surprising decisions in romance. Aries will need to look confident while blazing into new territory, so try a vibrant lip in the ultimate power color- Red. Decisions about love which begin transpiring towards the end of March may play an integral tipping point in Aries' adventure. Surely these romantic inclinations will be the topic of conversation April 5th-28th when the love planet Venus travels through your zodiac sign. The April 7th New Moon is Aries' most powerful day in the first half of this year as it initiates a fresh start for creative possibilities. You're ready to do something radical in your life, so do something as innovative with your look. You'll need to stand out, look original, and break free from your old image. Since Aries rules the head, start with a chic flower crown or rose gold glasses during festival season and accessorize with a trendy fringe bag and platform wedges.

LEO-Money or material assets may be Leo's springtime focus as Venus lights up the shared resources house. However, the presence of mysterious Neptune and Jupiter moving Retrograde or backwards through the financial sectors indicates things in the accounting department are not entirely clear yet. Good news is the Moon is in your zodiac sign on Tax Day so you should be fine in that regard.
SAGITTARIUS-Romance as it connects to your overall personal direction requires some rewiring. March 28th-29th initiates the Saturn Retrograde cycle in your zodiac sign suggesting the restructuring or even withdrawal from a relationship between springtime and late summer.

PISCES-Venus- harbinger of love, money and popularity- graces your zodiac sign from March 12th through April 4th. During this time others turn their attention towards you, which may result in an abundance of social invitations, recognition from superiors, or romance.
CANCER-Powerful changes linked to home and relationship get underway in springtime starting around March 23rd and 24th. Cancer might be preparing to move, update your residence, or for the addition or exit of members to the household.
SCORPIO-Getting finances in order is the name of the game as Scorpio continues working hard in its unique service area. Ask your significant other or business partner for their bankable ideas April 5th-28th.

AQUARIUS-All Fools' Day suggests you might be the prankster, rather than the fool, as the Moon adds chutzpah to your zodiac sign! In fact, Aquarius is master of the universe from April 1st-3rd.
GEMINI-What's going on with the balance between professional accomplishments and personal relationships? Venus brings recognition to the career house during March, but towards the end of the month Saturn- the cosmic judge- begins its assessment or Retrograde cycle in the relationship house. Pay attention around April 11th.
LIBRA-The preparation cycle for major life changes begins with the March 23rd Lunar Eclipse in your zodiac sign. Later this year, Libra might enter a significant relationship, get married, move or go for that big promotion.

TAURUS-Venus, the ruler of your zodiac sign, moves into the hidden house throughout April suggesting there's something being worked on behind the scenes. This may be a romance or professional deal. April 8th-9th will be advantageous days for Taurus to play its power cards.
VIRGO-Mercury, the ruler of your zodiac sign, moves from the shared resources house to the global house suggesting Virgo might be moving or traveling soon. Discussions about mutual goals, responsibilities or finances with someone else may be the prompting factor.
CAPRICORN-Introspection becomes an important tool for processing the deep psychological work you've been doing since last year when Pluto, the transformation planet, launches its Retrograde or review cycle April 17th. The Moon aids your metamorphosis on March 31st.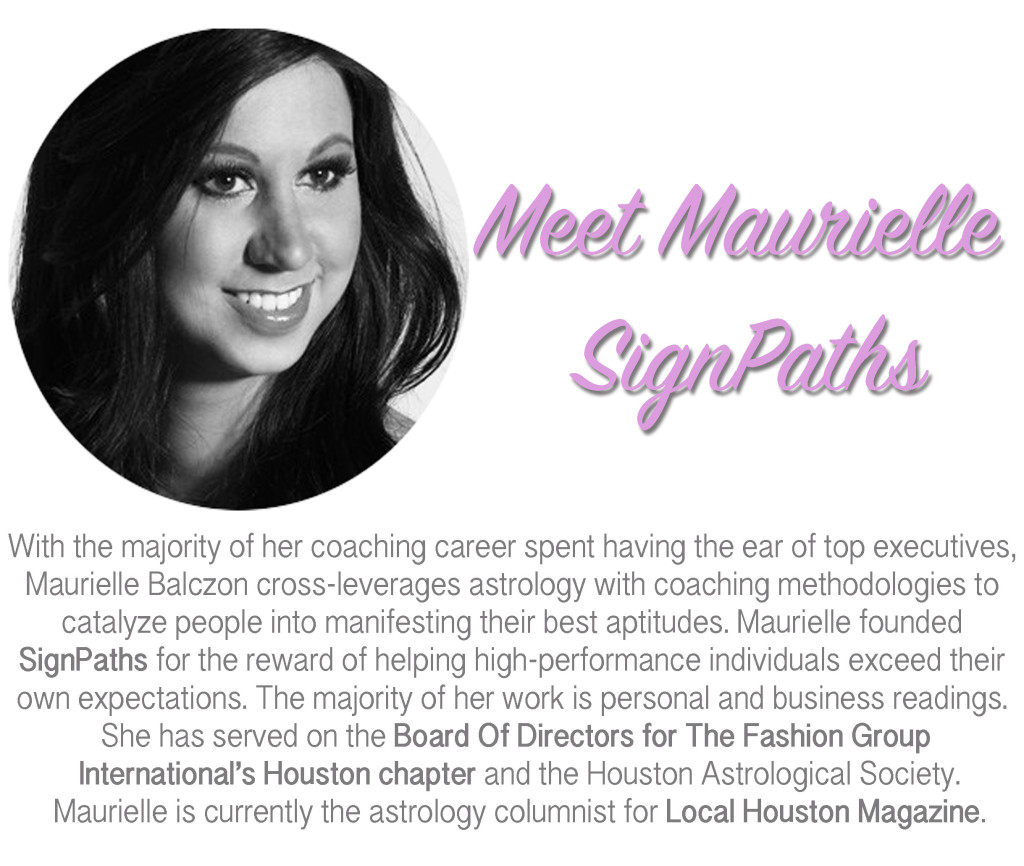 Facebook Conversations