A week ago, Green Street Downtown (formerly, The Houston Pavillions) invited some Houston bloggers for a night out to experience a night of fashion styling, girly drinks and live music. Even though I had been to House of Blues many times before I had never sat by this new 'grassy' area and enjoyed some happy hour drinks from McCormick & Schmick's. Hopefully the same guy that was singing live will always be there on Thursday, he was so freakin' good with his guitar!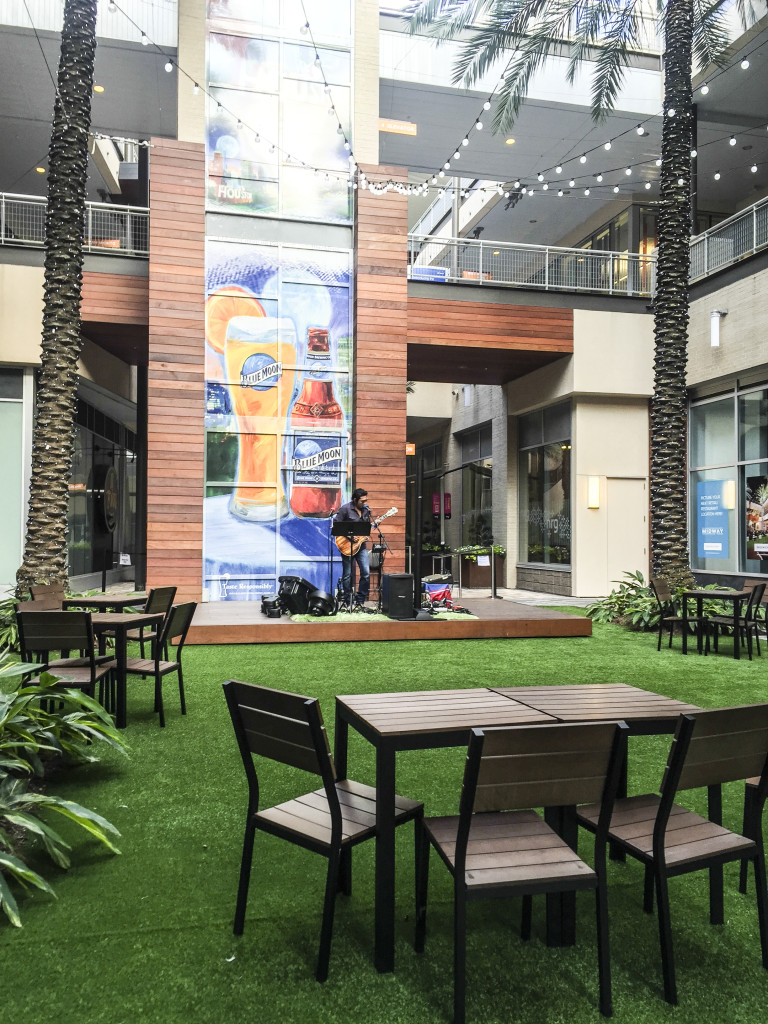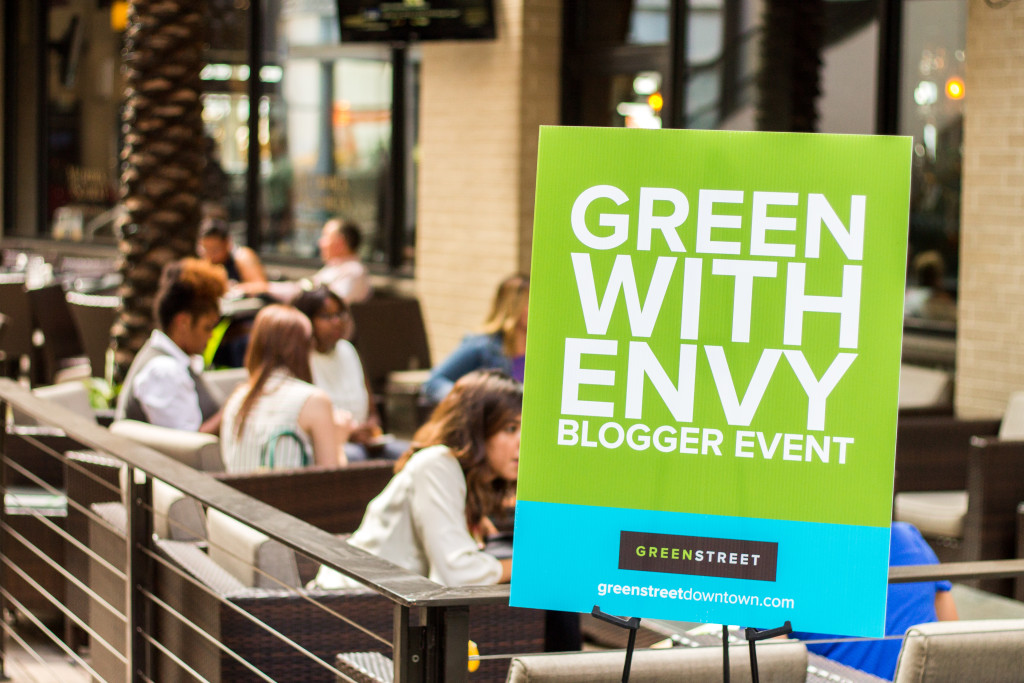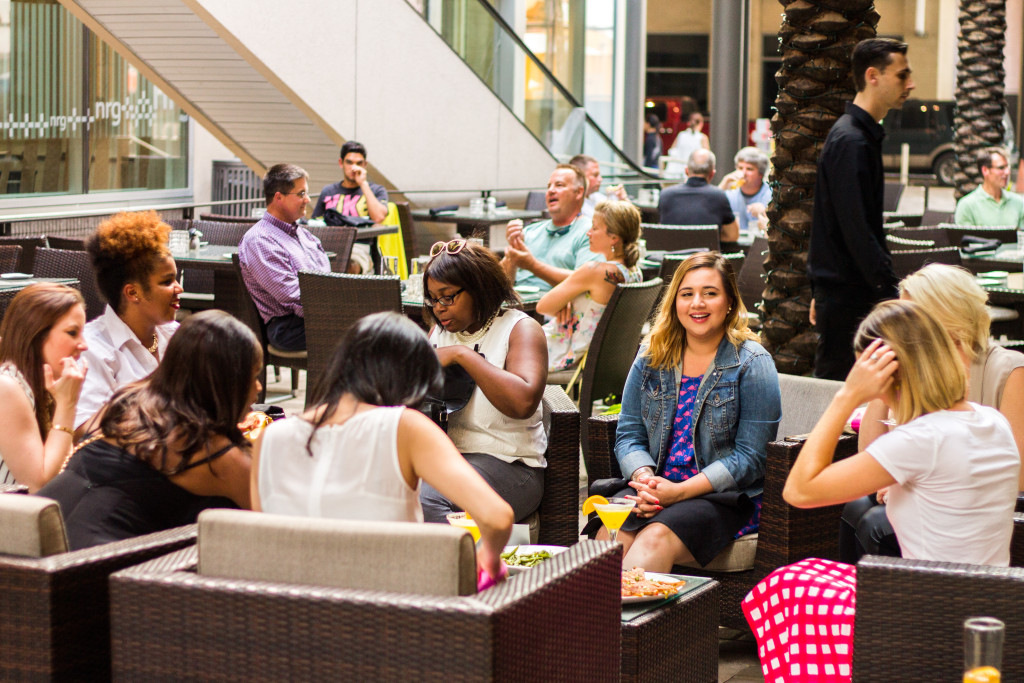 Usually I always see the same familiar faces at events, this time I was lucky enough to meet other fabulous Houston bloggers!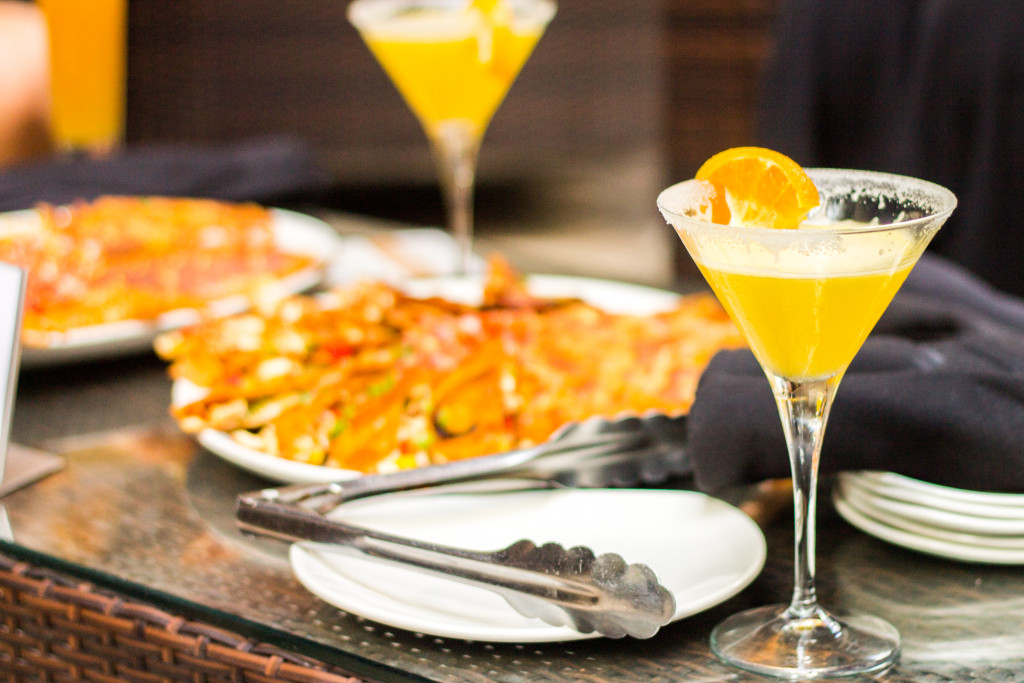 We had edamame and quesadillas and their signature house drink which was citrusy and sweet!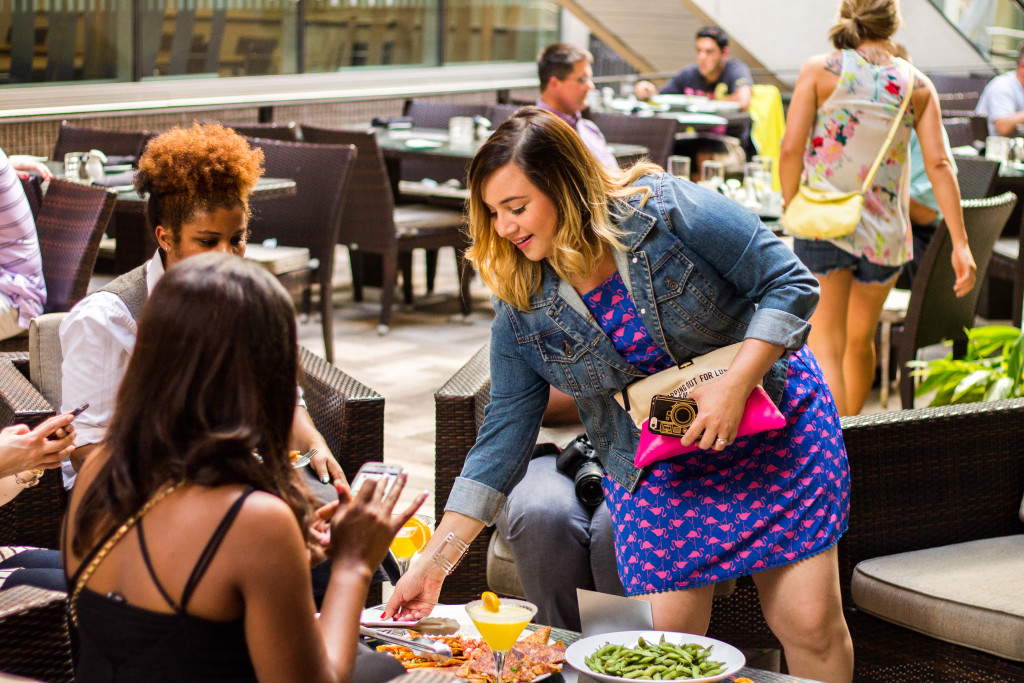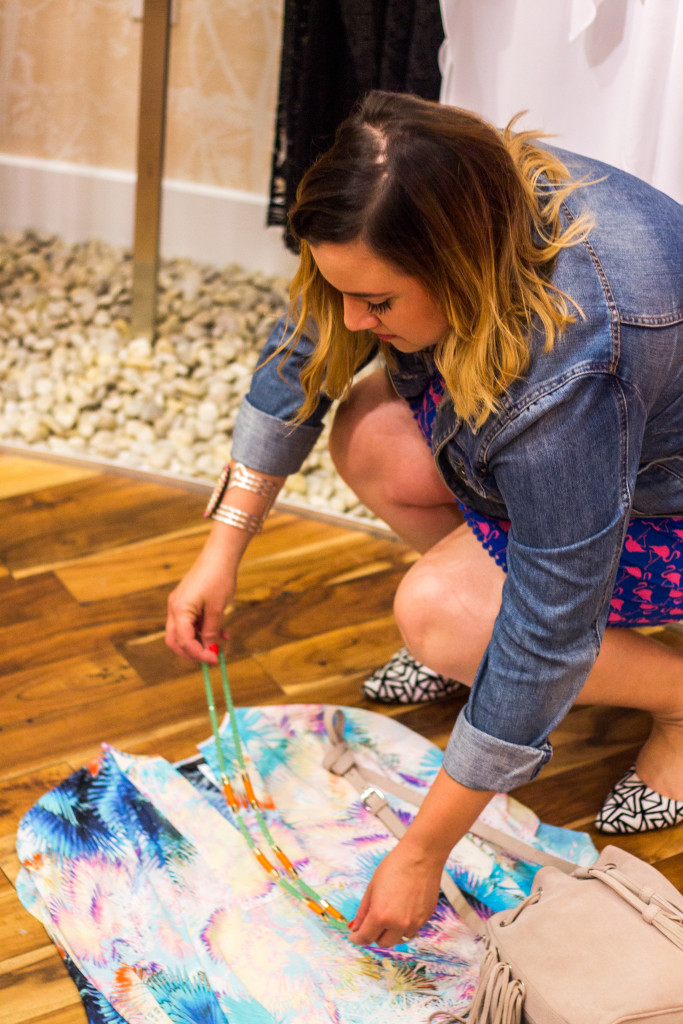 Our second stop of the evening was at  BCBG which has a way more boutique feel than any other I've been to. I scored some very cool glasses while I was there! We also got to style some outfit inspiration for Free Press Summer Fest.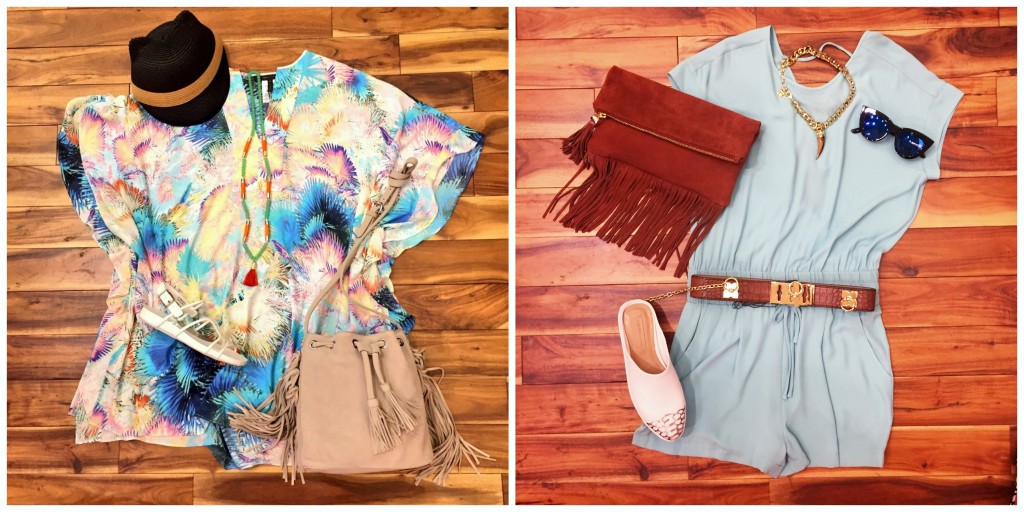 These outfits are fun, comfy and stylish for a music festival like FPSF! You can find them at BCBG.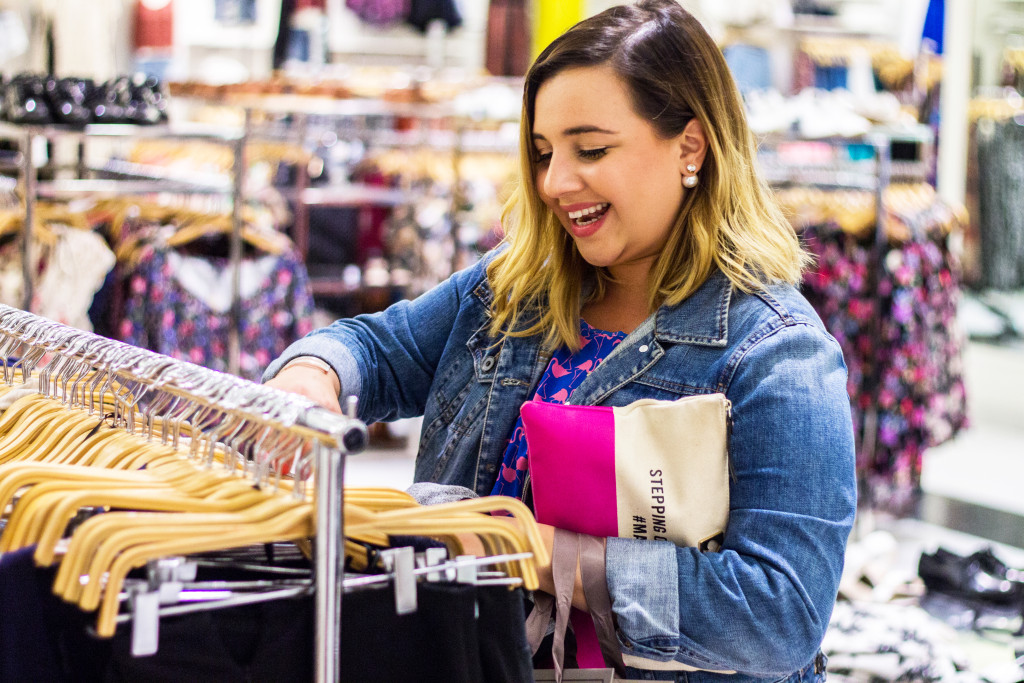 We couldn't leave without stopping by Forever 21 which was the first one in the Houston metro area before the one in Galleria Mall opened. It felt so nostalgic because I used to hang out in this downtown area when I was still at college. I still can't help going through all the racks looking for what to buy! #Shopaholic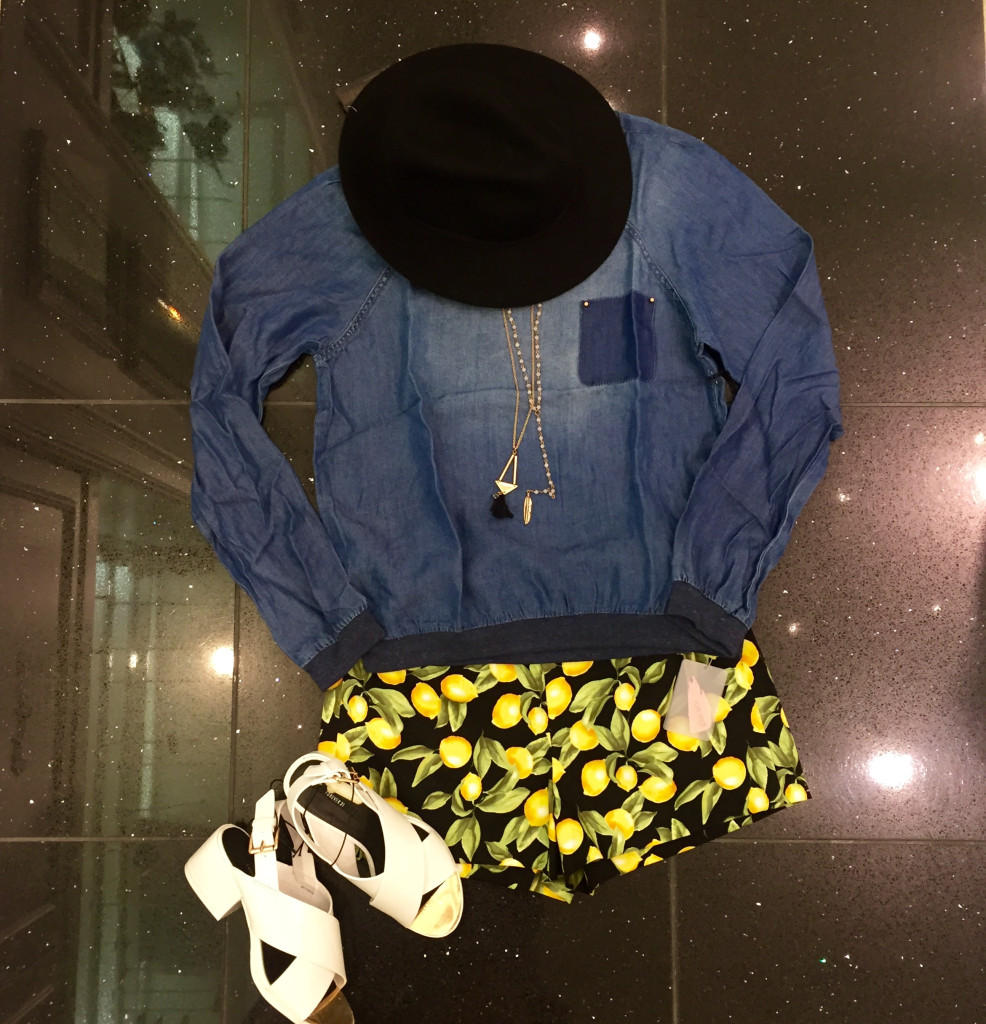 I styled this outfit at Forever 21 for a more affordable option that is equally as fun! Look at those lemon printed shorts!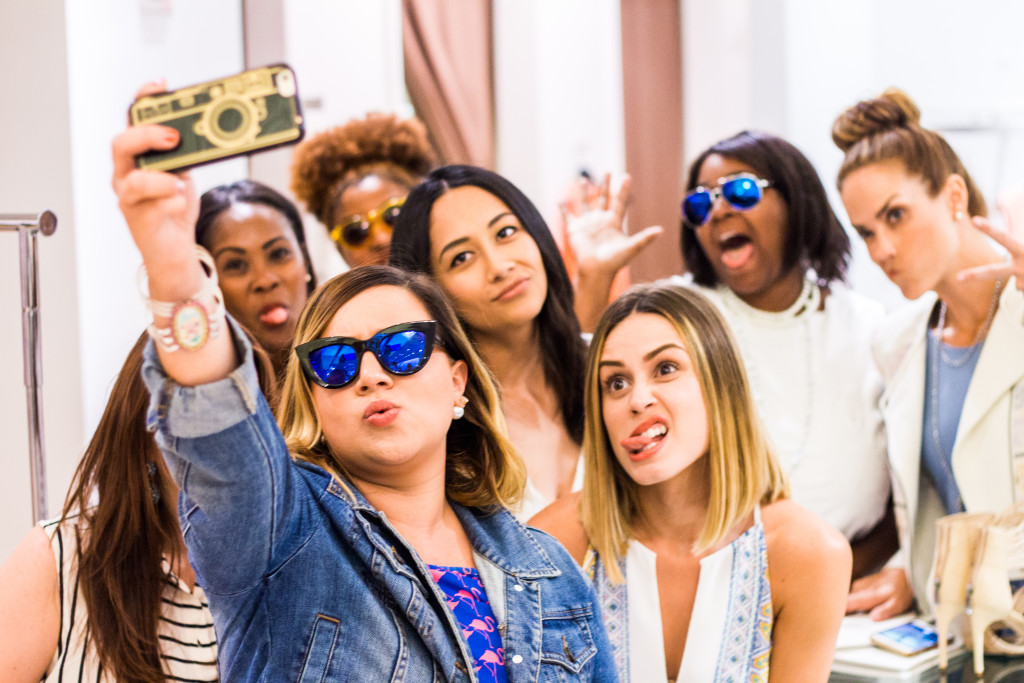 And before leaving BCBG we had to take a selfie! Ha! Check out how it turned out here!
Thank you Green Street for the fabulous time and snapping photos of us along the way!
For a schedule of activities and all the other restaurants you can experience at Green Street visit their website.
Green Street is located at 1201 Fannin St, #325 in Houston, Texas.
Some Photos: c/o Green Street
Facebook Conversations