*This post is sponsored by Olay. As always, all thoughts and opinions are my own.
My skincare journey is ever-changing and if you have been following me for a while you know that I have a morning and nighttime routine and I never go to  bed with my make-up on. I don't use botox, avoid sugar (because it makes me break-out) and drink a lot of water so that my skin stays clear and hydrated.
Even then, as I age I notice my skin has lost its glow and suppleness which is why it's important to research products and incorporate new ones into your skincare routine. That's how I knew that Vitamin C was a product I had to start using immediately and unfortunately many of the formulas out there are so expensive.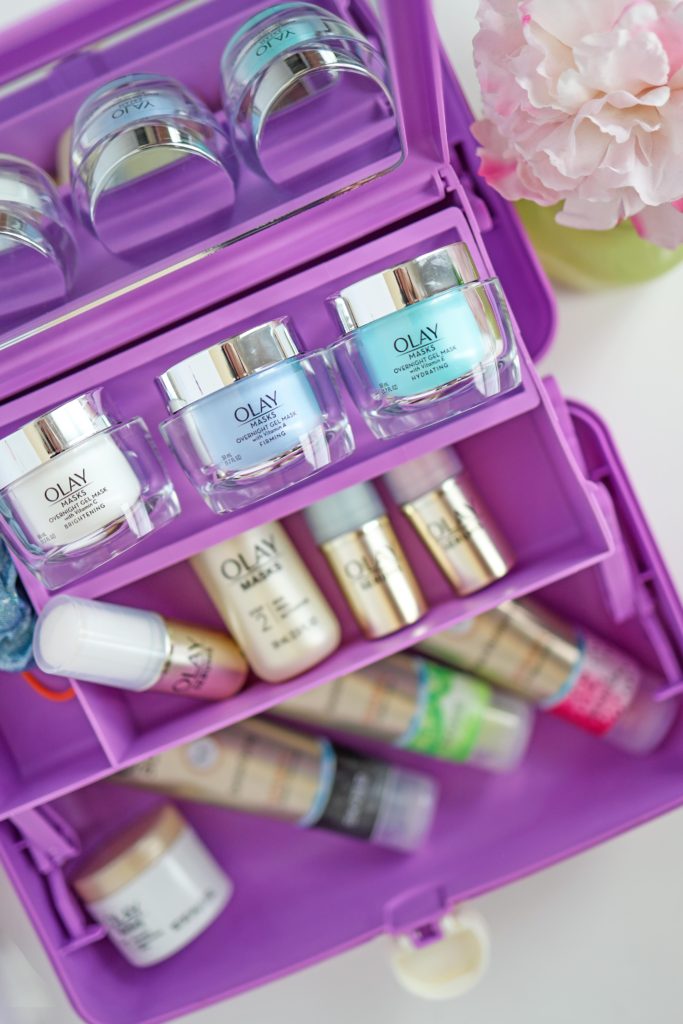 I was ecstatic when I received a pink Caboodle from Olay stocked with their new skincare line packed with Vitamin C. You guys know I live for a healthy, celebrity glow!
Vitamin C is a powerful antioxidant that aids in the repair of skin's cells and also protects against UV rays and air pollution but probably the most important reason I use it is to combat dark spots and stop new ones from forming.
Let me introduce you to the three new product lines  and how each will make you glow!
PSA: I tried all of these products but will update this post after using them exclusively for a month and let you know how my skin looks!
Olay Serum Sticks
I can't get over how travel friendly and mess free these serum sticks are! There are three different sticks you can choose from depending on your skin's needs:
Brightening- The main ingredient is Vitamin C and brightens skin tone. Great if you need to diminish the appearance of dark spots.
Refreshing- Its main ingredient is Sake Kasu which contains amino acids and antioxidants.
Cooling- Contains cactus water which harbors electrolytes, antioxidants and provides a soothing sensation on your skin.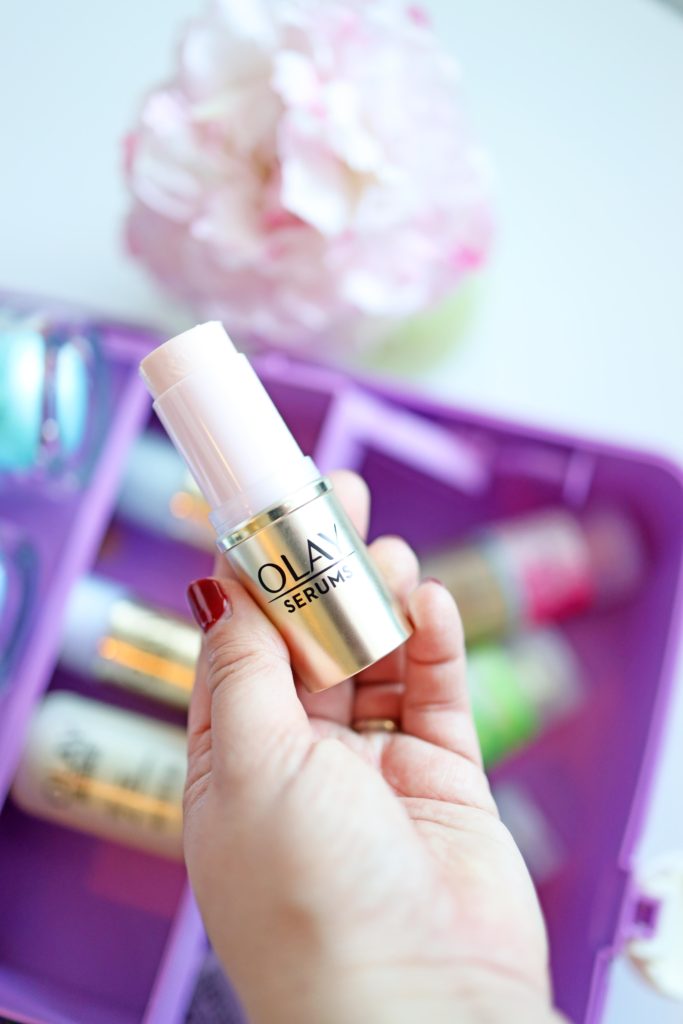 Olay Overnight Gel Masks
These gel masks provide a boost of Vitamin B3 and  promise more hydrated, nourished skin in the morning. It worked great after applying my Olay Stick Serum.
Olay Scrubs
With the colder weather, my skin has been dry and flaky. These exfoliators with Vitamin C remove the dead skin cells, revealing smoother skin and smell yummy. I use the Vitamin C Detoxifying Charcoal scrub on my chin to unclog pores and the Hydrating Vitamin C Caviar Lime on the rest of my face to hydrate.
Olay AHA + Vitamin C Resurfacing Peel Kit
This one minute treatment is so easy and leaves your skin radiant! This two-step peel left my skin instantly glowing and plan to keep using it.
How I Use Vitamin C Every Day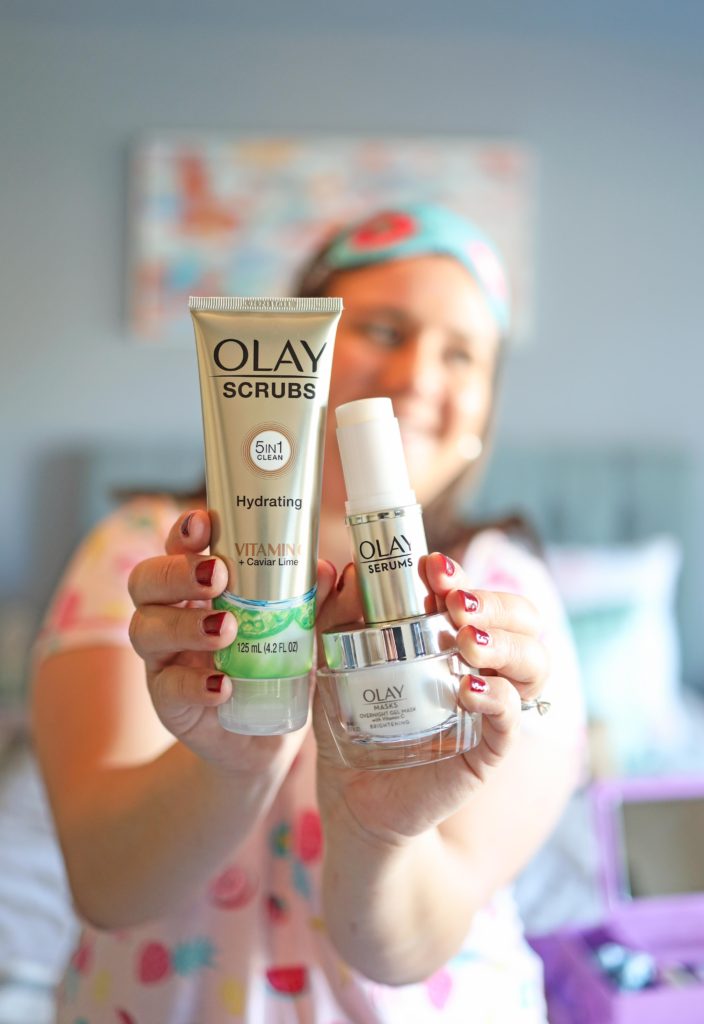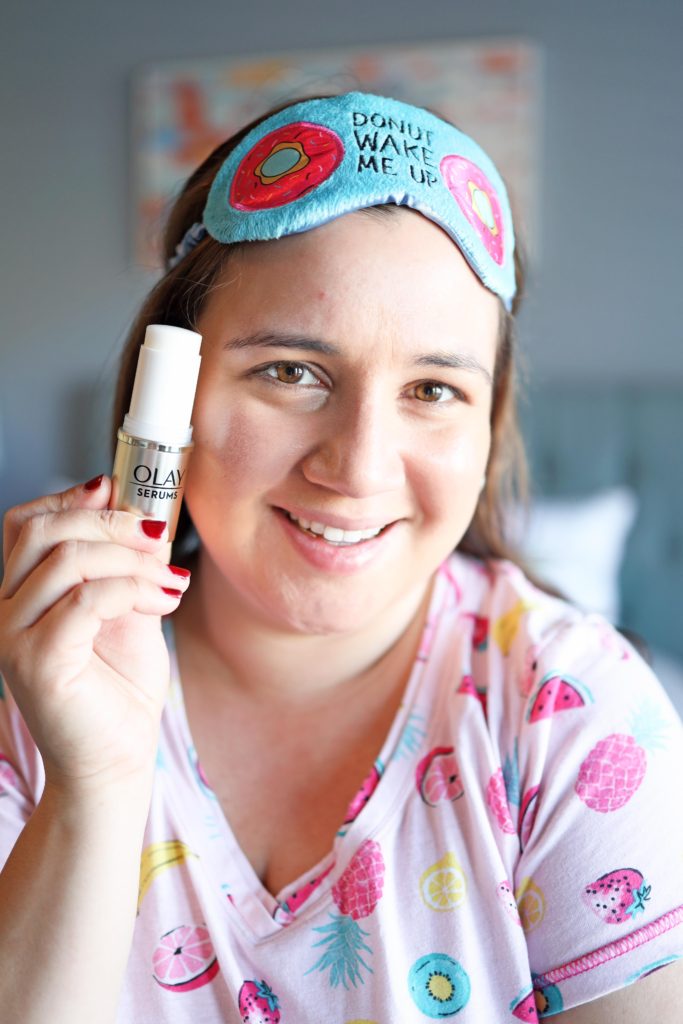 unretouched photo of my skin
Morning Skincare Routine
Like I mentioned before, Vitamin C is great at protecting your skin against UV rays and air pollution so it is recommended you apply during the daytime. If you have sensitive skin I would try one product at a time and not many in a day like I did to avoid irritation. This is the order of products I use in the morning:
Splash my face with water
Dry my face
Apply Olay Brightening Serum Stick
Moisturizer
Eye Cream
Sunscreen
Makeup
Nighttime Skincare Routine
At night I will usually use a scrub because I want a deeper clean after wearing make-up all day. If I didn't wear make-up I will probably skip the scrub. My facialist recommends only exfoliating three times a week so take note. This is the order of products I would use at night:
Oil Make-Up Remover
Wet Face
Use Olay Detoxifying Vitamin C Scrub on my chin
Use Olay Hydrating Vitamin C Scrub on the rest of my face
Apply Olay Brightening Pressed Serum Stick
Moisturizer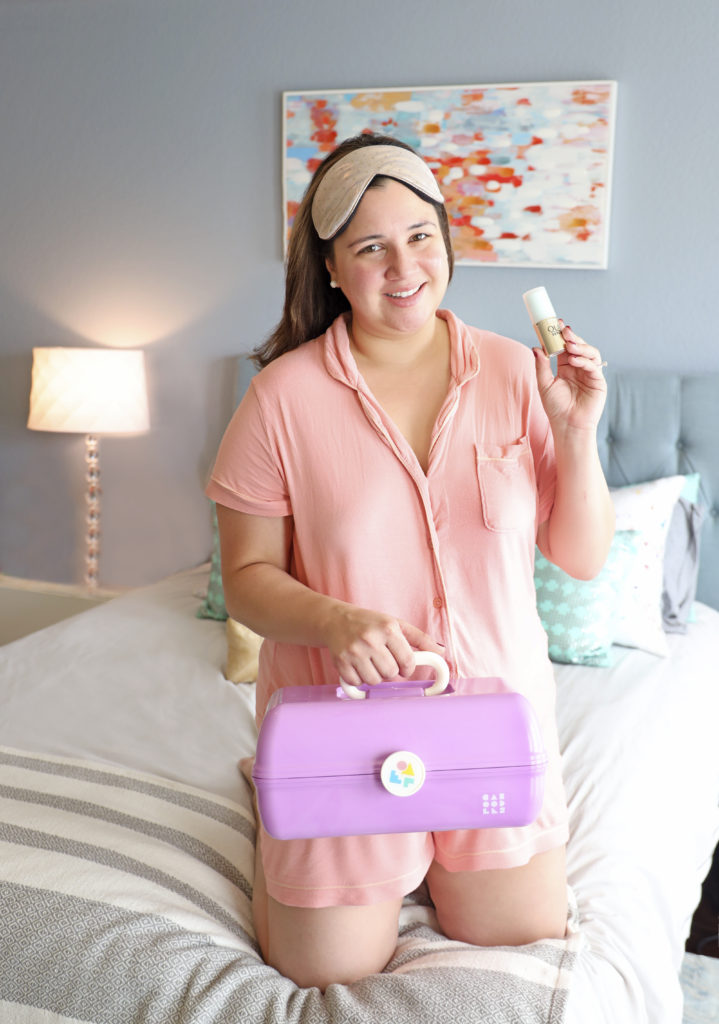 Which new Olay product do you want to try? 
Come back in a month to read about my progress and check out photos of my skin!
Facebook Conversations