This post is long overdue and that's my fault! I was still in my full time job when I promised to disclose details on why I had two weddings with the same guy in the span of a week. Finally, I get to sit down and try to tell you this story–which I will summarize most of, without trying to cry or get too emotional even though I got married 4 years ago.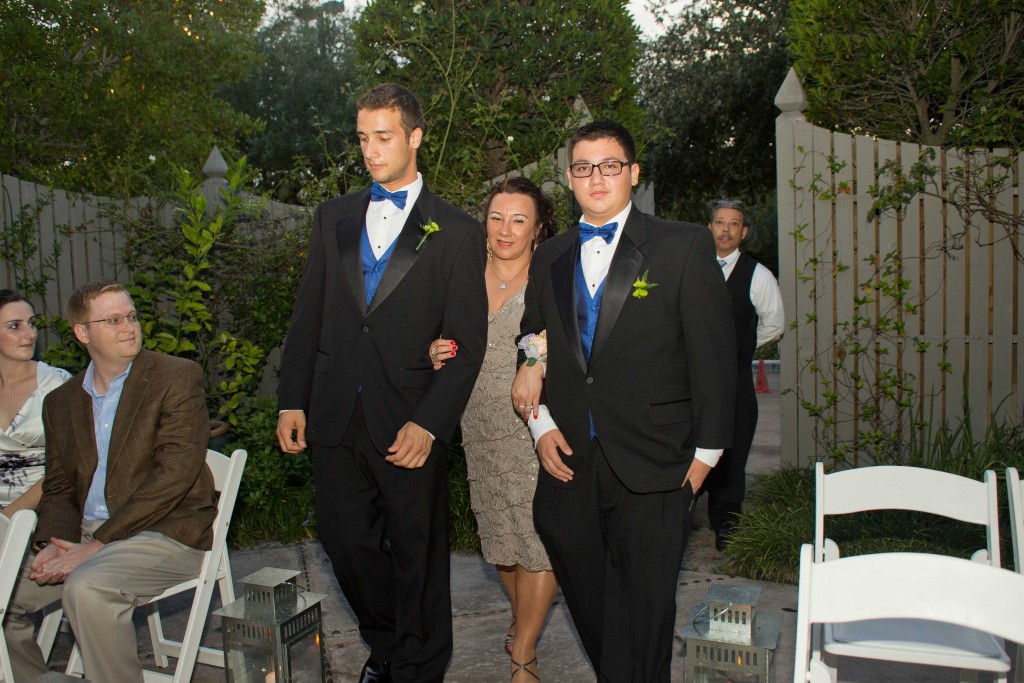 My mom with my two brothers.
Many people don't understand when I say that when I moved from Honduras to Texas it actually means we are Honduran, born in Honduras so that means we are not Americans or have an American passport or the same educational, financial and living rights in this country as most of you do. It might not be as obvious when you hear us speaking English or following along your American pop culture references. What matters most to Immigration and the Law in the USA is that you have a legal living status in this country when you decide to move here. When you are an immigrant, it doesn't matter if you're good people, poor, rich, hard-working, have many degrees or a stable business when you move here. The only thing that matter is having a legal living status. I don't mean the whole "Single, Married, or Divorced" status, I mean: are you planning on being a "Tourist, Business Owner or Student?" You can't land in the USA and just hang out. You have to have a living status.
When we came to the USA, my dad had to open a whole new business, a franchise, and apply for a business owner living status which would eventually grant them a permanent living status. But there are restrictions and conditions like not being able to leave the country in an allotted amount of time because the paperwork is being processed and leaving the country is like giving up on that application. Long story short: Miguel and I dreamed of a destination wedding and my parents were also pumped about the idea and supported our decision even though their status was in limbo. We got engaged and my parents were supposed to get the paperwork approved and 7 months later they were still waiting for the application to be approved. Our wedding venue had been reserved and paid for in Playa del Carmen, Mexico and two weeks before my dad called to tell me that my mom, himself and my three siblings were not going to be able to go. So in the happiest moment of my life I was also the saddest. A wedding is all about family and mine was not going to be there.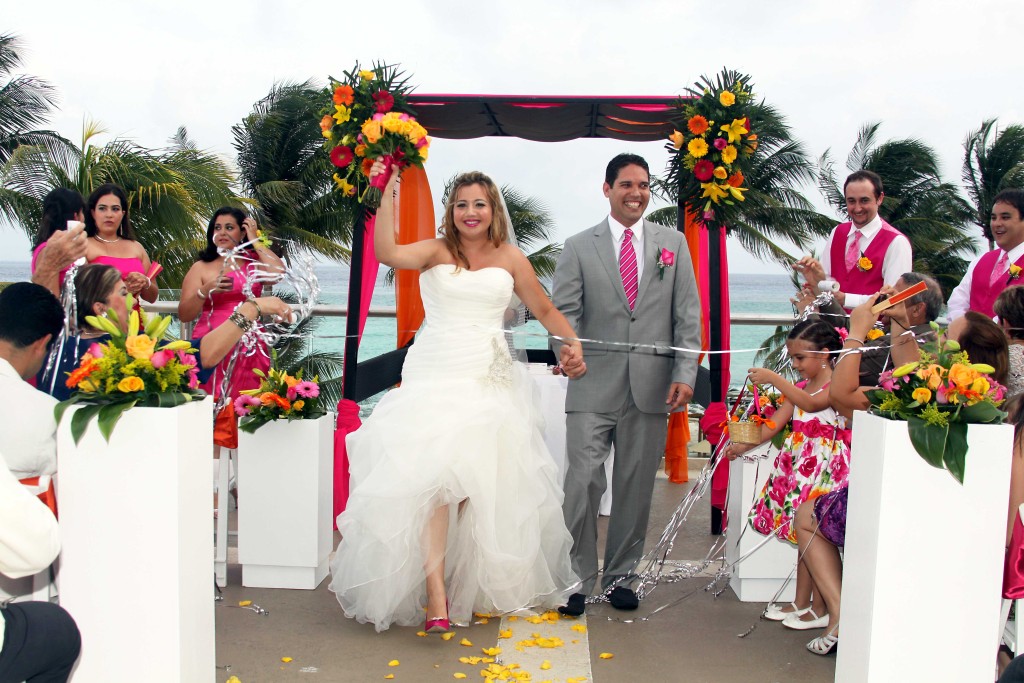 Just married in Mexico!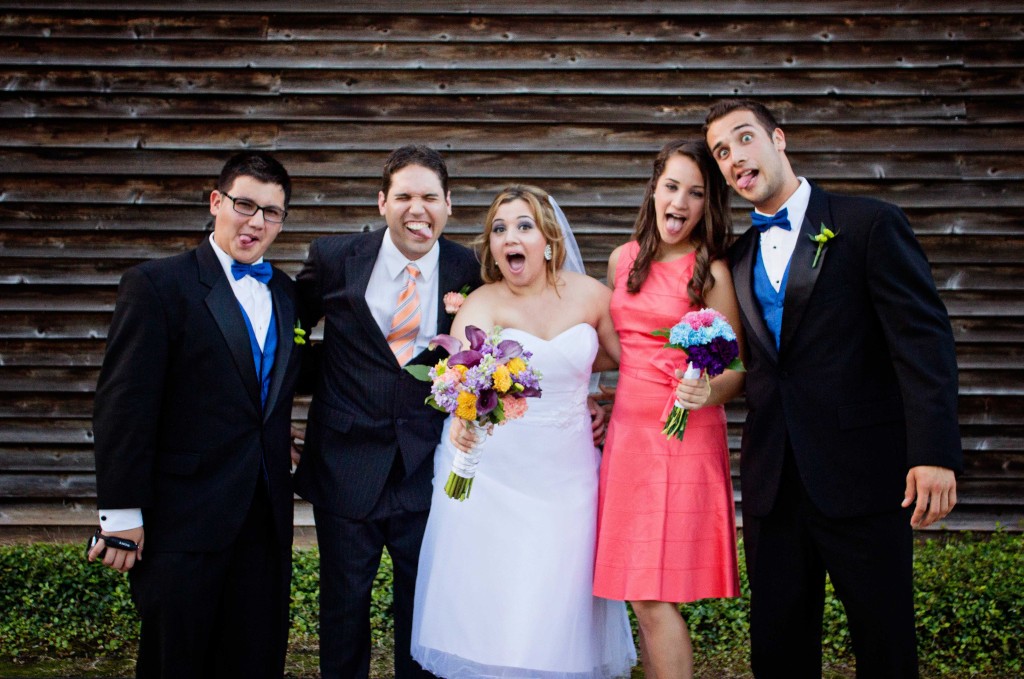 Being silly with my siblings and my new hubby at our Houston wedding.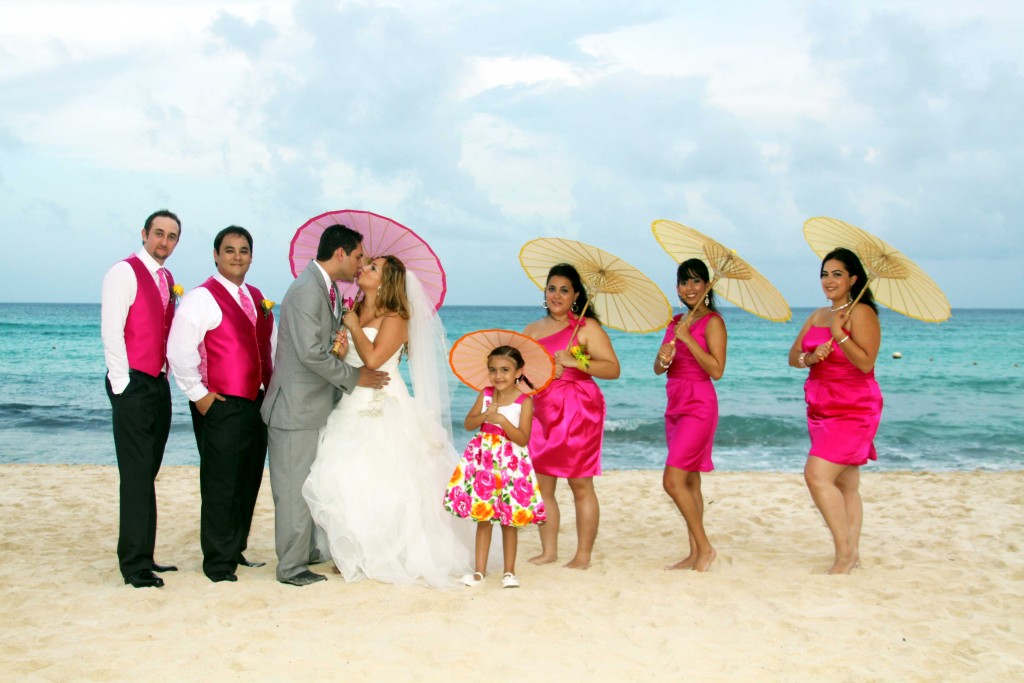 Our wedding in Playa del Carmen, Mexico. Fun fact: Did you know two of my bridesmaids names are Andrea and that we attended school together from nursery to high-school? 
In efforts to be able to have my dad walk me down the aisle, have my sister be a bridesmaid and have a wedding experience with both our families present, we decided that our civil union would be a small 20-person wedding in Houston. Yes, it was on a Monday and it felt rushed but it was beautiful. I planned it in a week and luckily I work well under pressure. I got to have my family photos and my dad and brother surprised me with a limo to take me to the reception. But that whole big wedding we planned at the beach where I dreamt of having piña coladas all and dancing the night away with my mom and dad, they weren't going to be there.
We ended up live-streaming the wedding from Mexico so our family members around the world could see it. I know, you're probably thinking that both weddings look beautiful and I'm so lucky to have celebrated two times, but it really just hurt not having them there with he rest of my family that flew in from Honduras and I definitely didn't talk about it when I was in Playa del Carmen, not even in my welcome speech at the wedding. I was going to just bawl my eyes out and ruin a night that wasn't only special for me but for all the guests that had traveled to be with us. We had a wonderful time that night and missed them, but I know that they really wanted to be there and this was out of their control.
The good news is that my parents have a status that allows them to fly in and out of the country now and I can't wait to plan a future trip with the whole family (in-laws included!) to the hotel in Playa where we said our big "I Do's."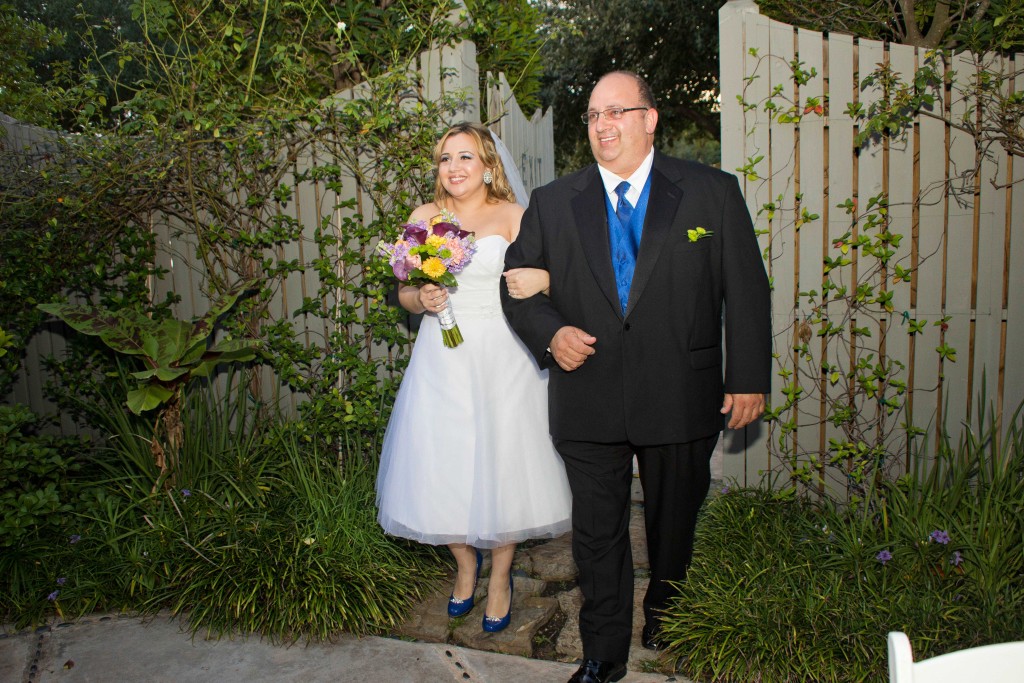 My dad surprised me the day of my wedding by wearing a vest and tie the same color as my shoes.
Save
Save
Save
Save
Save
Save
Save
Save
Save
Save
Save
Save
Save
Save
Save
Facebook Conversations