*This post was sponsored by Luminess Air Airbrush System . Don't worry, all thoughts and opinions are my own.
Airbrush make-up is something I had always wanted to try and had not gotten myself around to doing. I have always relied on my liquid foundation, brushes and sponges to give me that flawless coverage. So, when I was sent this airbrush system from Luminess Air Airbrush System I was stoked! Even more so when I found out they're in Stafford, Texas; hello neighbors! I'm in Sugar Land! This made me so happy!
So I got the Luminess Air Airbrush System and immediately opened it and tried it about 3 to 4 times before actually filming the video. What happened in those four times? I tried on different foundation colors, mixed foundation colors, played with the blush, bronzer and highlighter and even tried them as eye shadow. I messed up a few times and then determined that airbrush make-up takes patience especially if you are used to full coverage of skin redness and age spots in one application.
I am an impatient being but this little magical airbrush tool made me believe it was all worth it! My face says it all in the last photos of this post. Check out the video below & see how I end up looking flawless like Beyonce.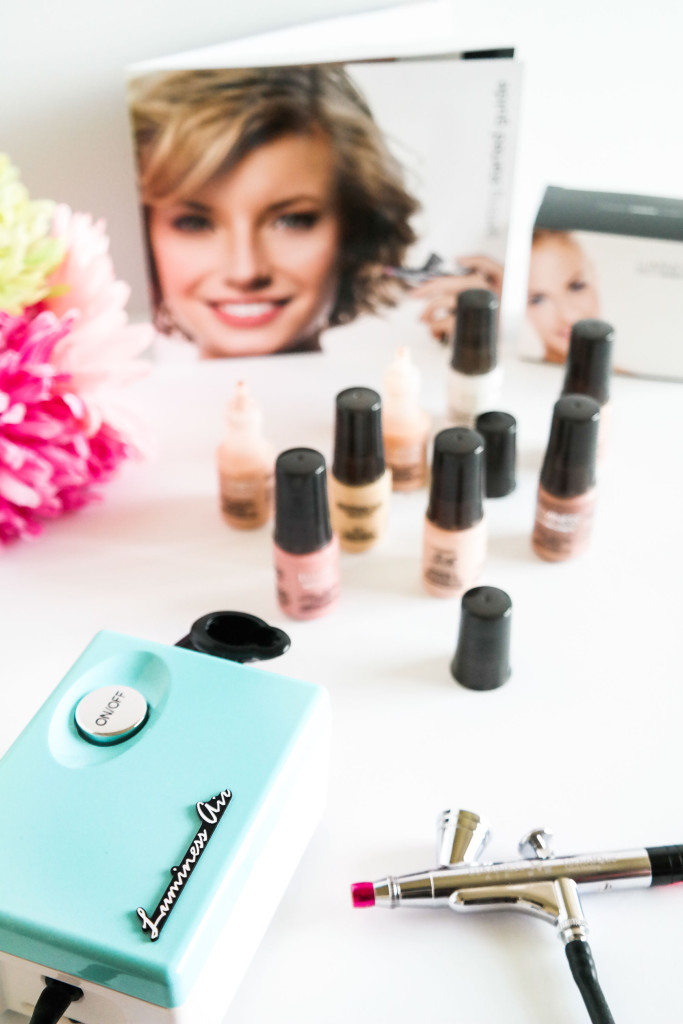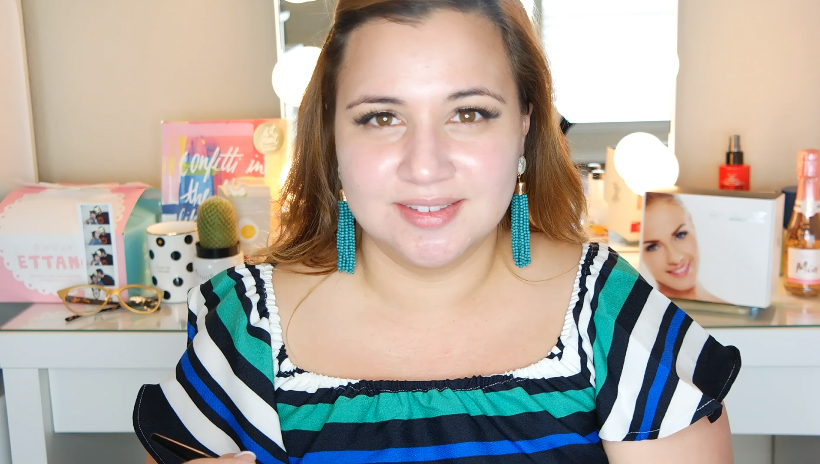 My face before Luminess Air Airbrush System; a little bit shiny, uneven and red. My problem area is my chin which usually has a break-out or fading blemish spots.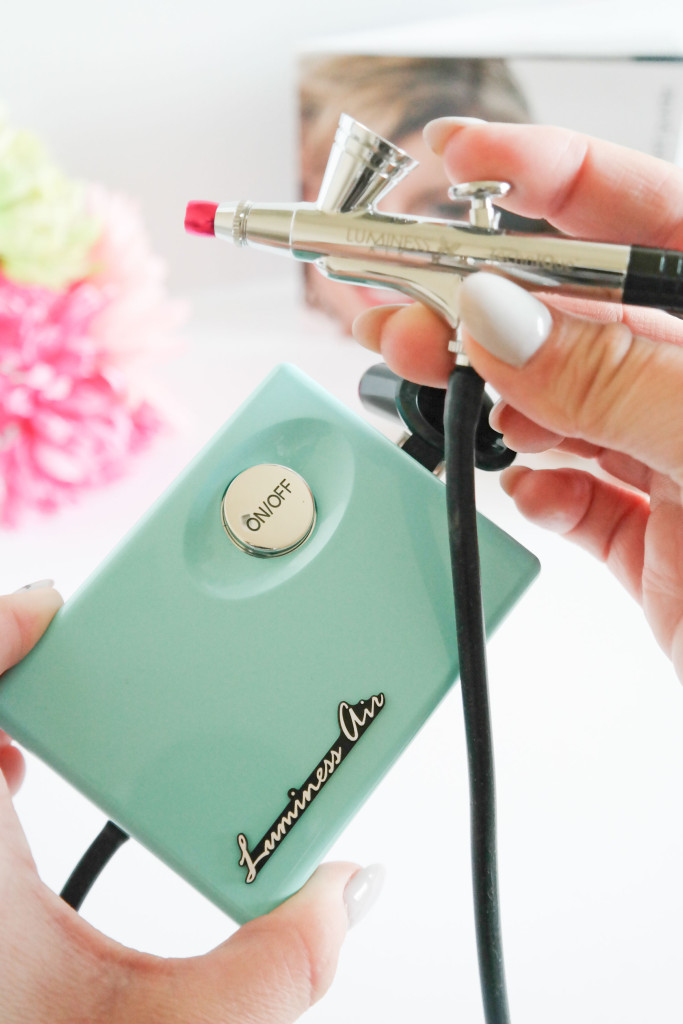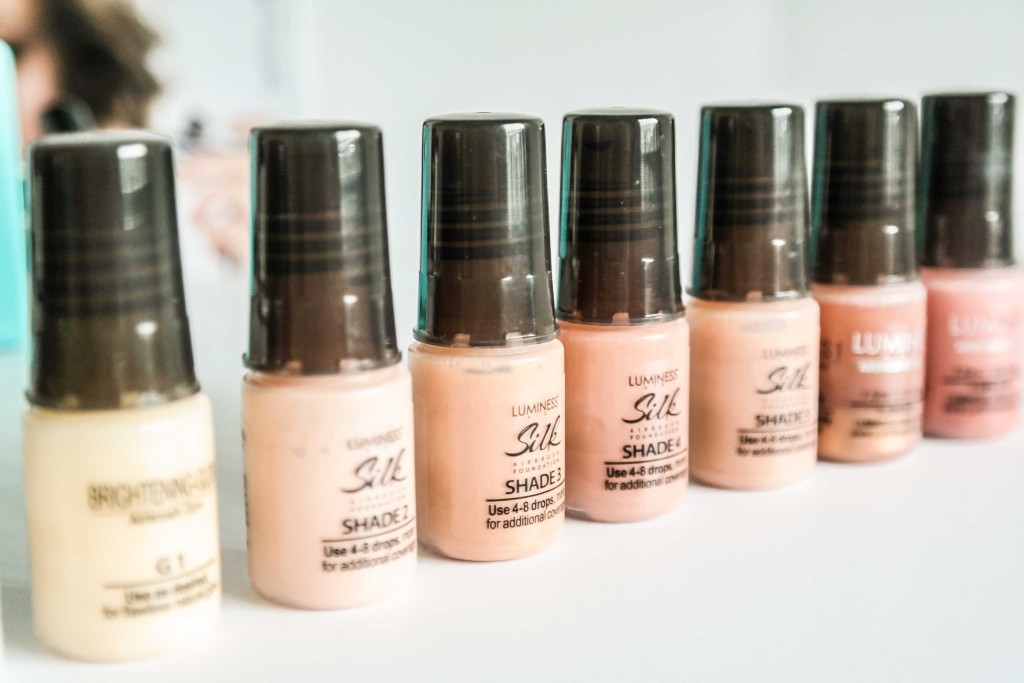 I ordered my foundation starter kit in Medium shade and Silk formula. It's recommended to swatch the shades on your neck to determine the best shade for you.
After swatching, I determined that mixing these two shades created the perfect shade.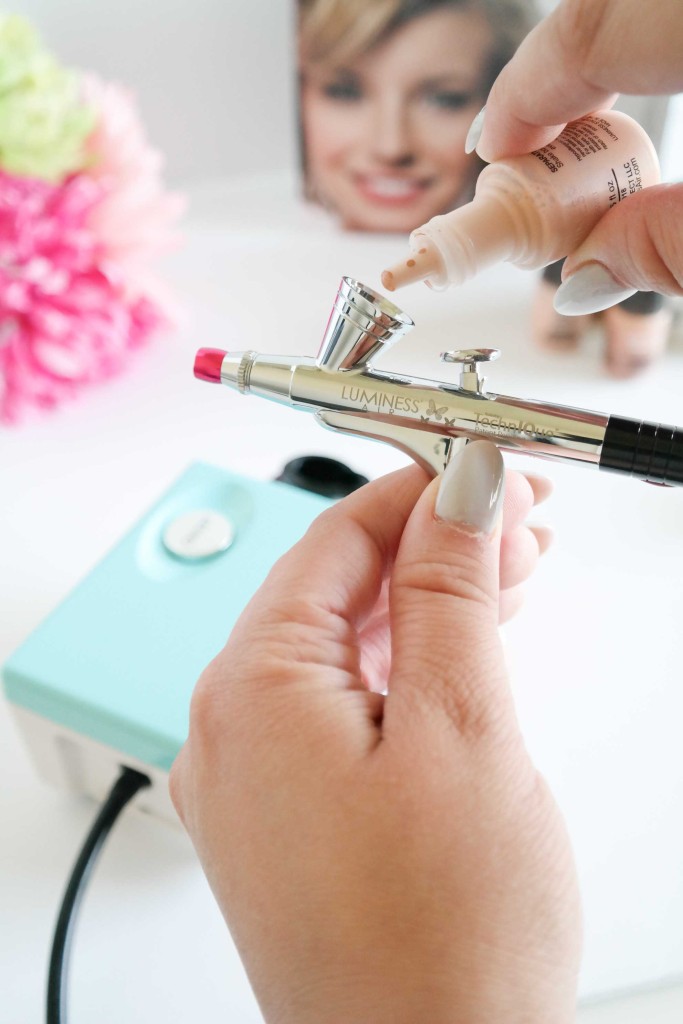 4-8 drops of the foundation in the funnel will be enough for one layer of airbrush make-up on all your face. I mixed 4 drops of Shade 2 and 4 drops of Shade 5 to create the perfect shade for me. Sounds like a lot but you're not using a lot of foundation. Tip: Allow 5 seconds to dry in between layers.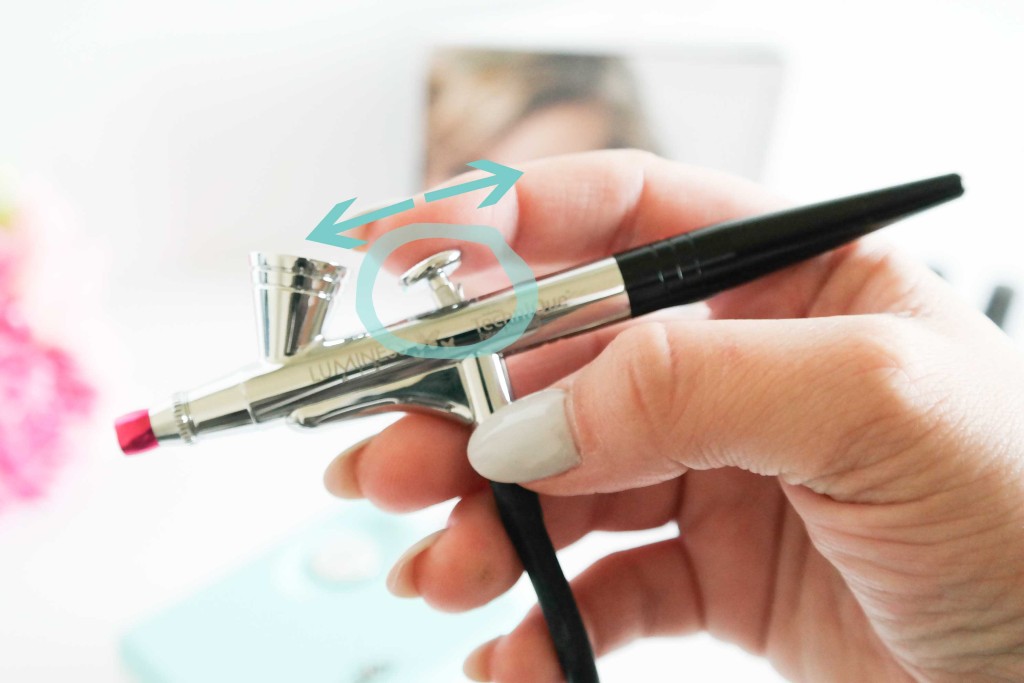 The stylus wand on the Luminess Air Airbrush System should be held as a pen for better control when applying the foundation, blush, bronze etc. The nozzle up top moves back and forth and is what determines how much product the stylus dispenses. You never want to pull the nozzle all the way back because that will release all the product at once.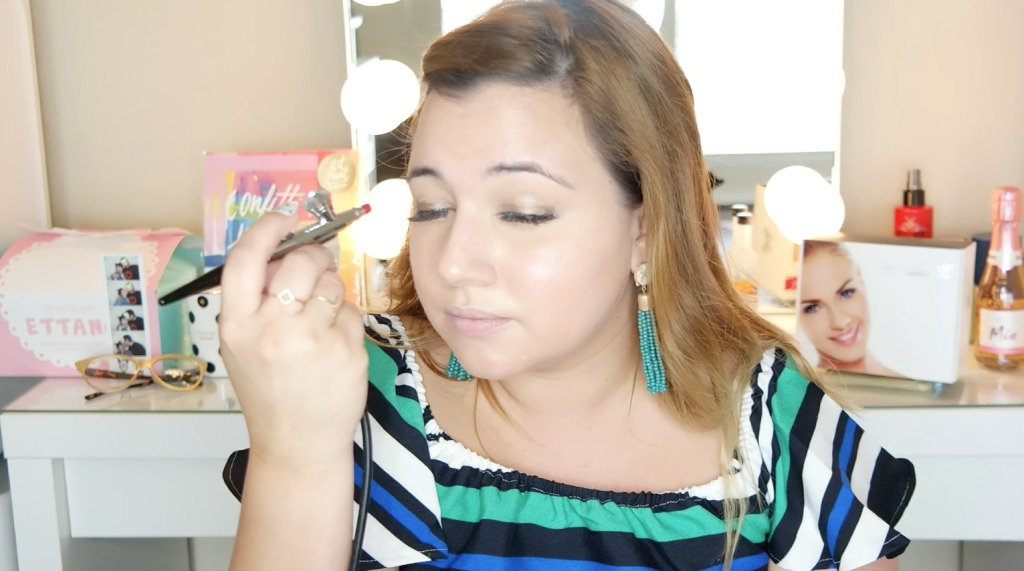 Apply the airbrush in circular motions to create a flawless application. Tip: I started with the foundation application and worked my way up to my blush and highlighter application so I didn't have to clean the nozzle in between applications.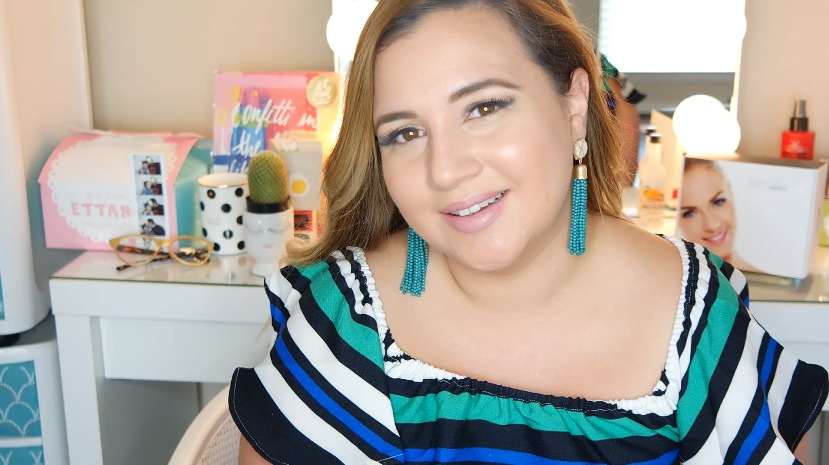 My skin looks radiant and even-toned. As you can see, my face shade matches my neck! The foundation flawlessly covered the redness of my cheeks, chin and chest.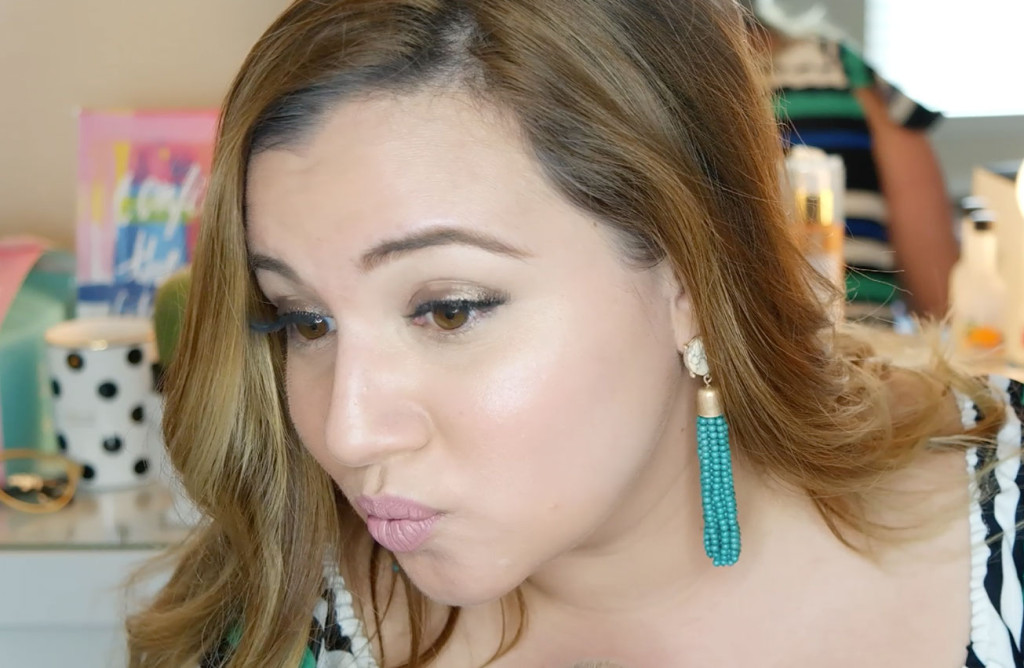 A close-up of the make-up reveals how nice the highlighter works when airbrushed.
My Favorite Things About the Luminess Air Airbrush System:
Light make-up feel makes it great for everyday use
Covers acne spots/age spots flawlessly
Covered the redness of my chest easily ( I despise using the same sponge I use on my face on my chest so this was a happy moment for me!)
It's precise application makes it suitable to use for highlighting, blush, bronzer and even eye shadow formulas
You can apply layers of make-up and never feel cakey (I used 4 layers for maximum coverage)
Portable and light which makes it suitable for travel
The folks at Luminess Air Airbrush System were kind enough to extend a 20% off all of www.LuminessAir.com–let me know if you get something! (I am not making a commission off of these sales FYI!)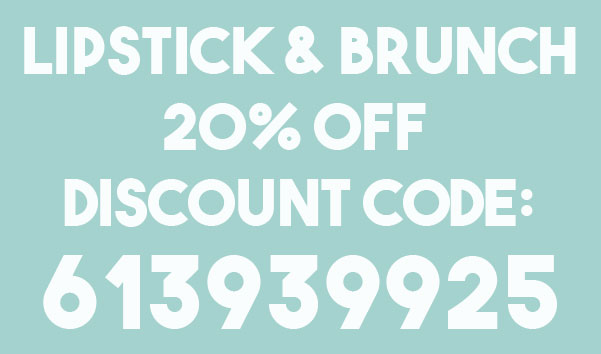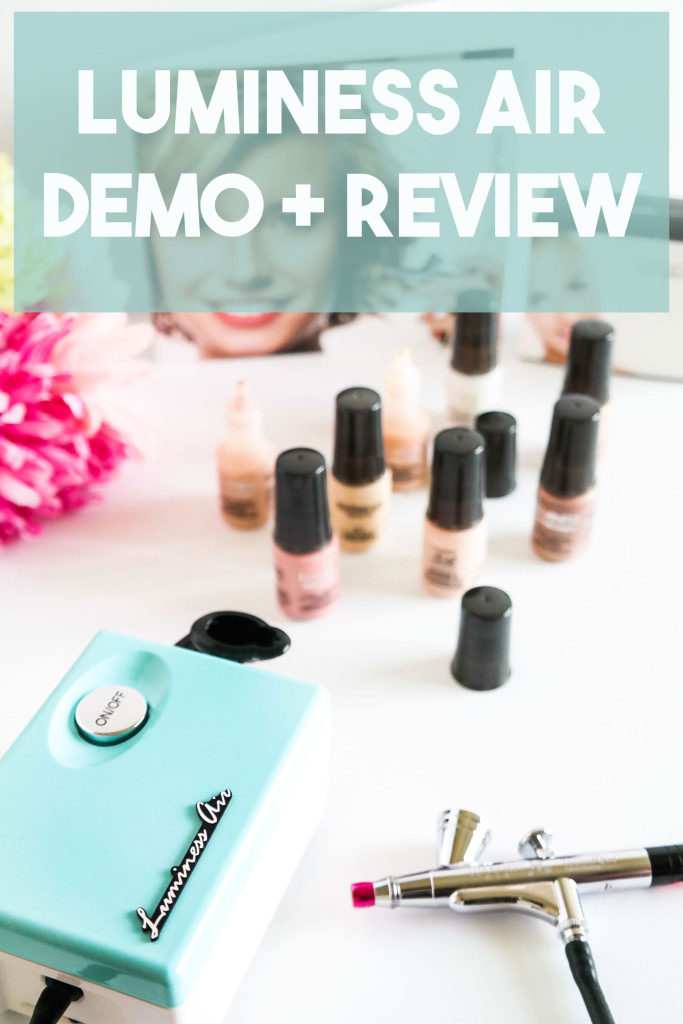 Save
Save
Save
Save
Save
Save
Save
Save
Save
Save
Save
Save
Save
Save
Save
Save
Save
Save
Save
Save
Save
Save
Save
Save
Save
Save
Save
Save
Save
Facebook Conversations