*Guest Post By Steffanie Entralgo from Brighter, Darling Blog
This week I asked my beauty bestie, Steffanie, to whip up a post because I love her blog and trust her beauty recommendations! My high-risk pregnancy and birth of Nicolás Enrique has forced me to take a break and halt any content creation for my beloved blog until I figure out my new normal life with a baby. So first and foremost, thank you Steffanie for taking the time to do this, it means the world to me! You're the best!
What products are going to bring you to life the fastest while maintaining a natural yet glowing finish, right? These 5 (mostly) new beauty products have helped me get out the door quickly while feeling like I could go from beach side to afternoon cocktails in a flash!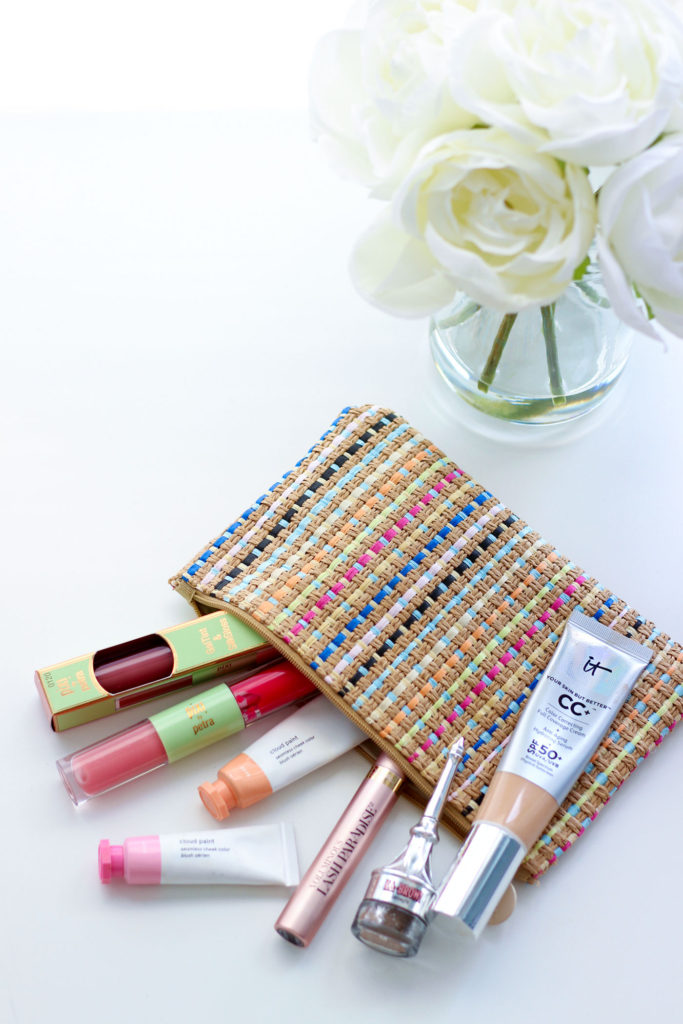 photo by Brighter, Darling
Ok, this one isn't BRAND new, but Benefit DID reformulate the shade options and made this easy-to-use brow pomade water resistant (although, if you ask me, it's totally waterproof). I especially love that it comes with a little angled brush attached to the cap for added convenience.
For the longest time, I was between shades Medium and Tan. I refused to purchase two, but now IT Cosmetics added more shades and I currently love Medium Tan. Use this after cleansing in the morning as your moisturizer, light/medium coverage foundation AND SPF – with added skin care benefits.
The new Cloudpaint cheek colors are a knock out of the park for anyone looking for a natural flush that doesn't add any greasy/heavy feel to the skin. The pigmented, gel formula is totally weightless and I just LOVE Beam (a coral/peach). It even works nicely on the lips and eyelids for a hint of color.
I find myself reaching for L'Oreal's Lash Paradise mascara more than my 3+ year Holy-Grail Maybelline Lash Sensational mascara (shh, don't tell anyone). Super volumizing, ultra dark black, lengthening, and does well at holding a curl (even the non waterproof formula)… I have nothing bad to say about this budget friendly mascara.
The quickest way to feel put together is always a swipe of lip color and the PIXI Gel Tint/Silk Gloss duos are an amazing summer product. One side is a lip stain and the other is a non-sticky sheer gloss. For summer, I love the bright pink, Budding Orchid, or subdued light rose, Hollywood Pink.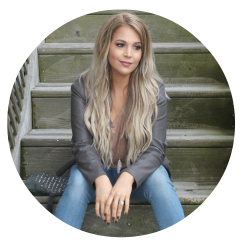 Steffanie is a New Jersey/Philadelphia-based beauty + style blogger and professional freelance makeup artist. She met [Nicole] Lipstick & Brunch at a beauty event while she was living in Houston in 2014 and immediately hit it off over a shared love of everything beauty. Although Steffanie is now living on the east coast, her and Nicole stay in touch regularly to share beauty tips, trends, and the latest must-try product(s). Find Steffanie's no-nonsense Jersey Girl reviews, tutorials, and neutral-loving style posts on brighterdarling.com.
Facebook Conversations