Thank you to my friends at Saks Fifth Avenue at The Galleria Mall in Houston for having me yesterday morning so I could play with the new make-up collection by Victoria Beckham for Estée Lauder. I had this posh collection on my wishlist because of its jewel-toned shadows and luxurious packaging. Plus, after seeing Victoria Beckham's runway beauty looks at this past NYFW I am aching to give my lids a wash of blue this season.The collection debuted  today but is already sold-out online! But, you can call your favorite department store and I'm sure they'll take your credit card over the phone for this one! Check out my first impressions and what my favorite product was below.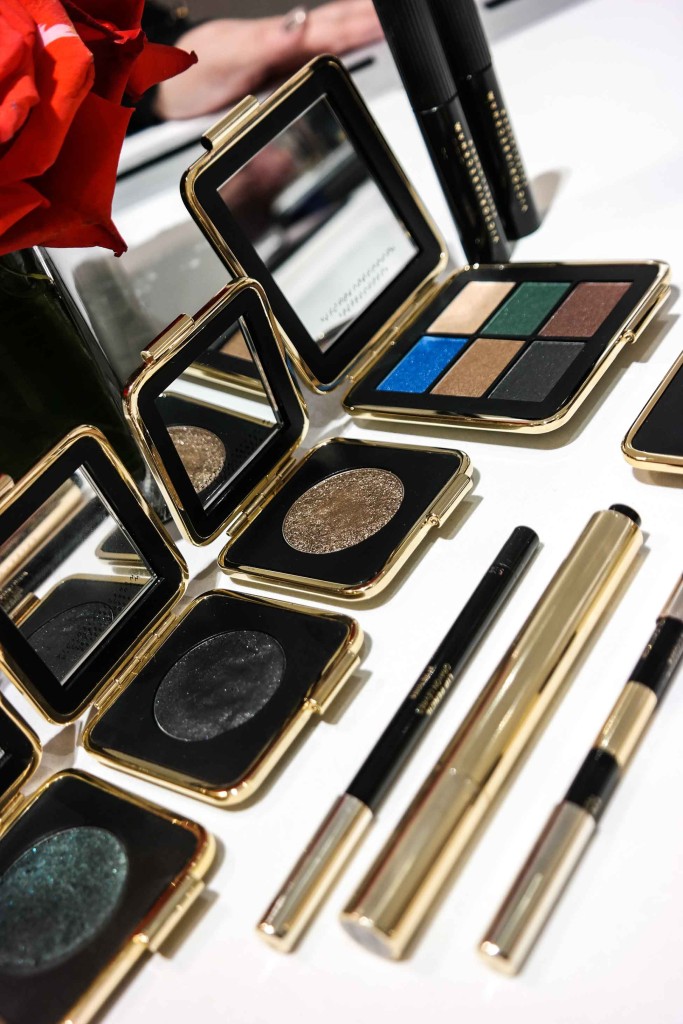 Shop the Victoria Beckham for Estée Lauder collection: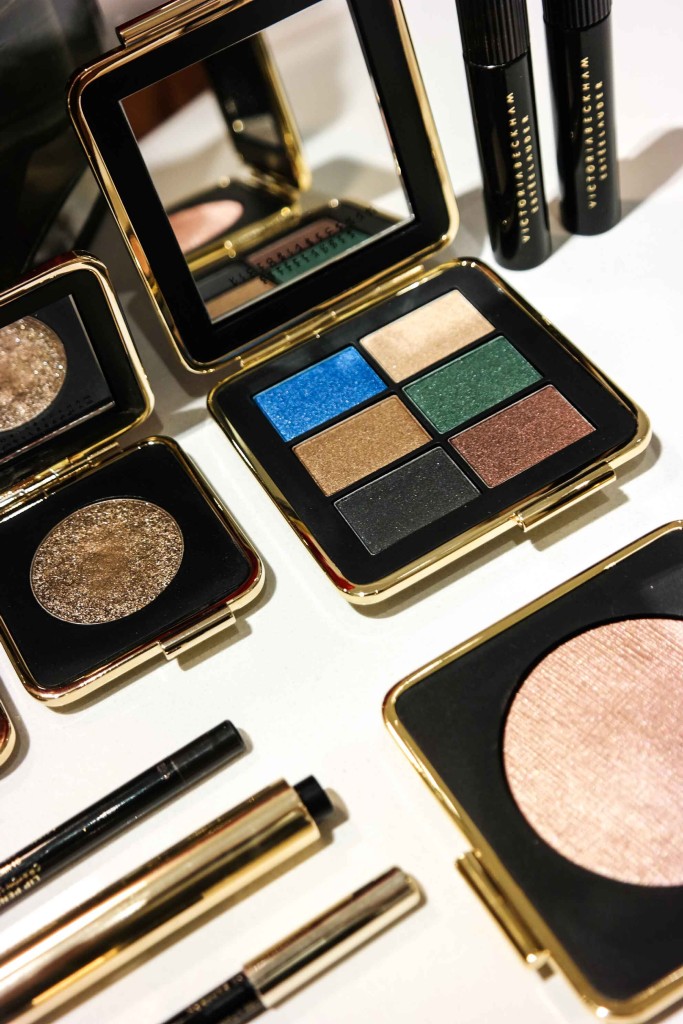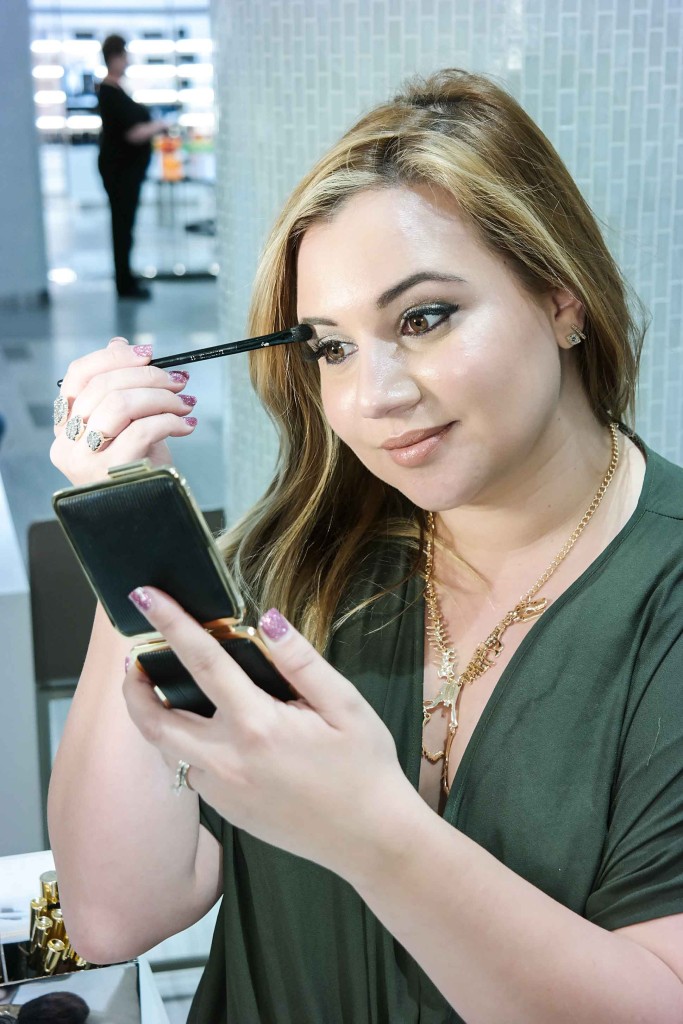 On my eyes I am wearing this single eye shadow which is a great hue to bring out the green and yellow in brown or hazel eyes like mine.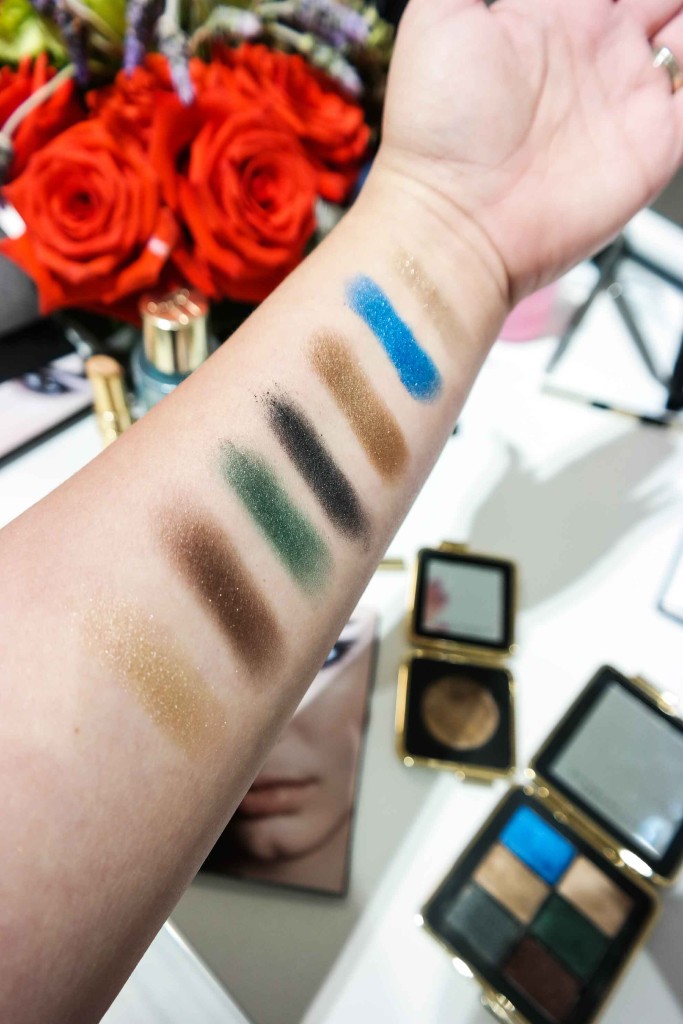 I swatched the palette on my arm with my finger and the colors are rich and saturated. All the hues except for the black I had to apply twice to get a good color pay off.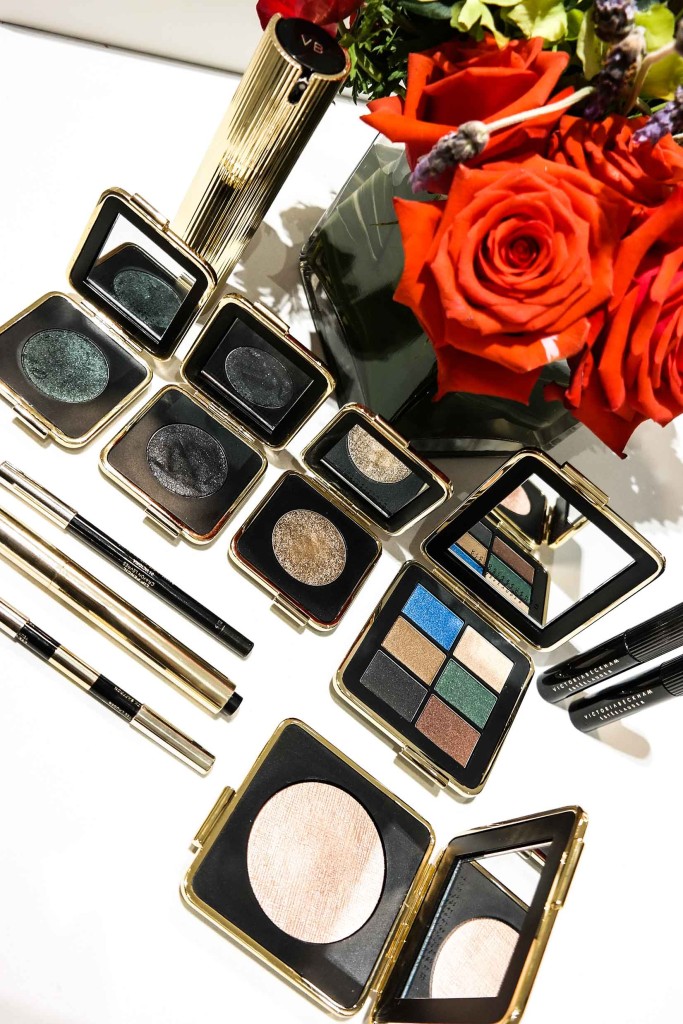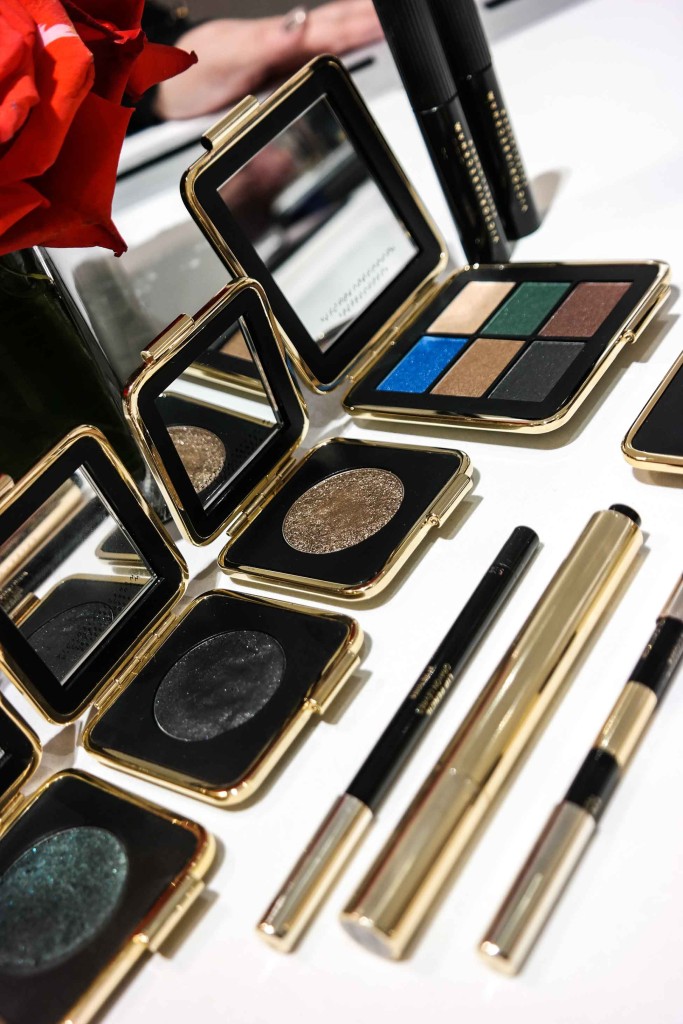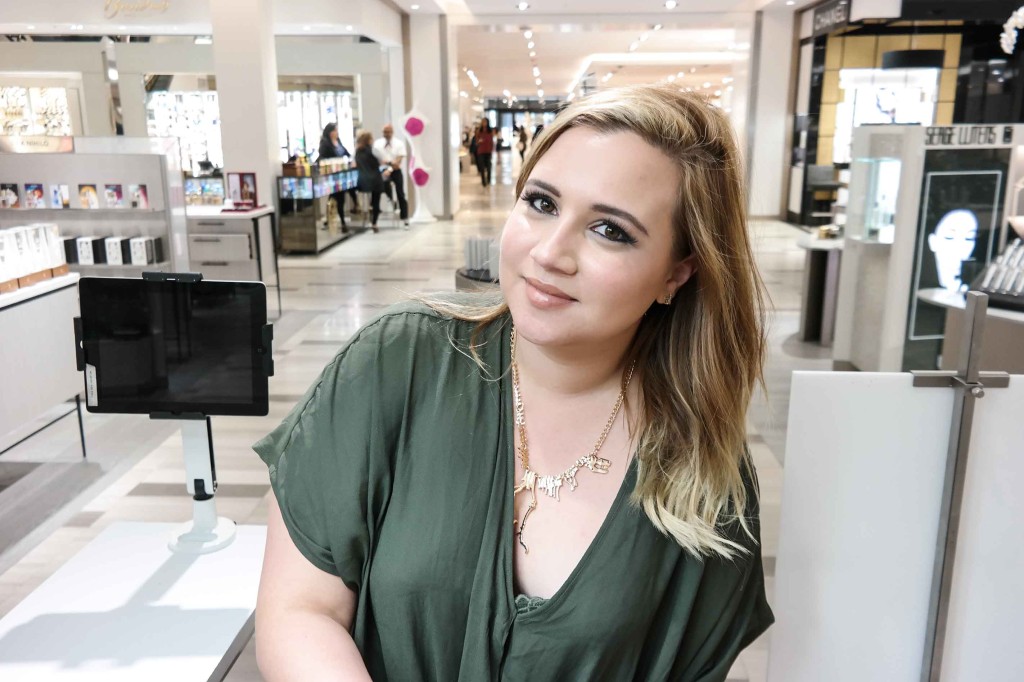 Photos of me by: Casiraghi Style
In a nutshell, this collaboration is bound to turn into a classic! The luxurious, heavy golden and black packaging is different than anything else Estée Lauder has ever put out there! It's sophisticated and sexy, just like Victoria Beckham. I love how Estée Lauder has gone the edgier route these past years and incorporated powerful women role models like Kendall Jenner and now Victoria Beckham who are hard-working, strong and self made entrepreneurs.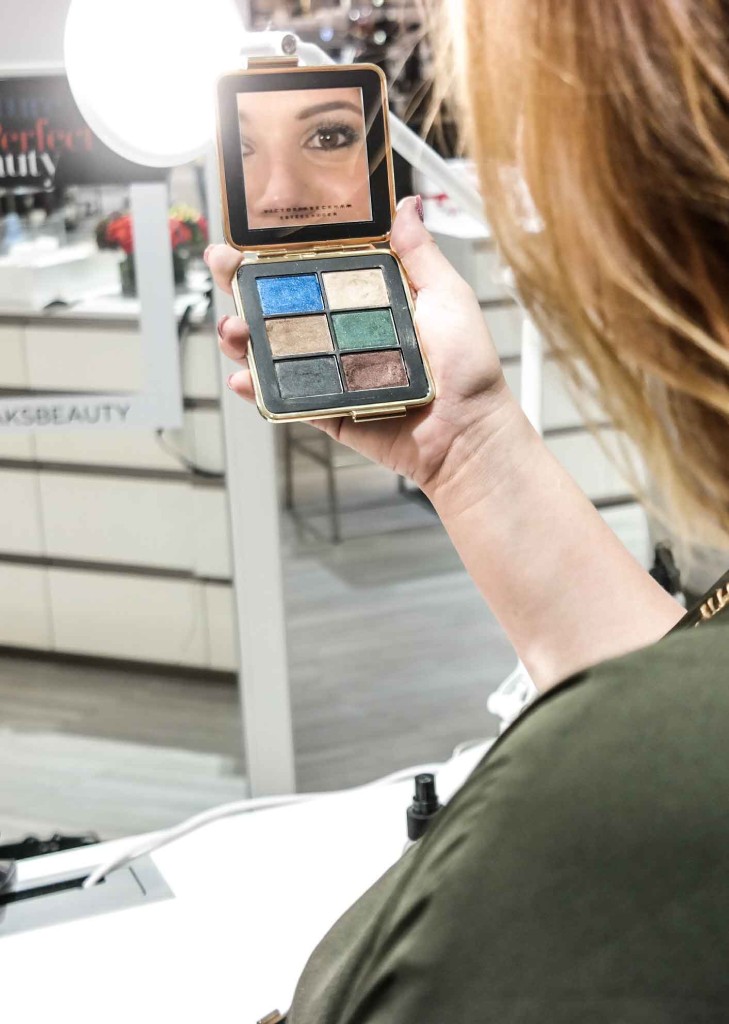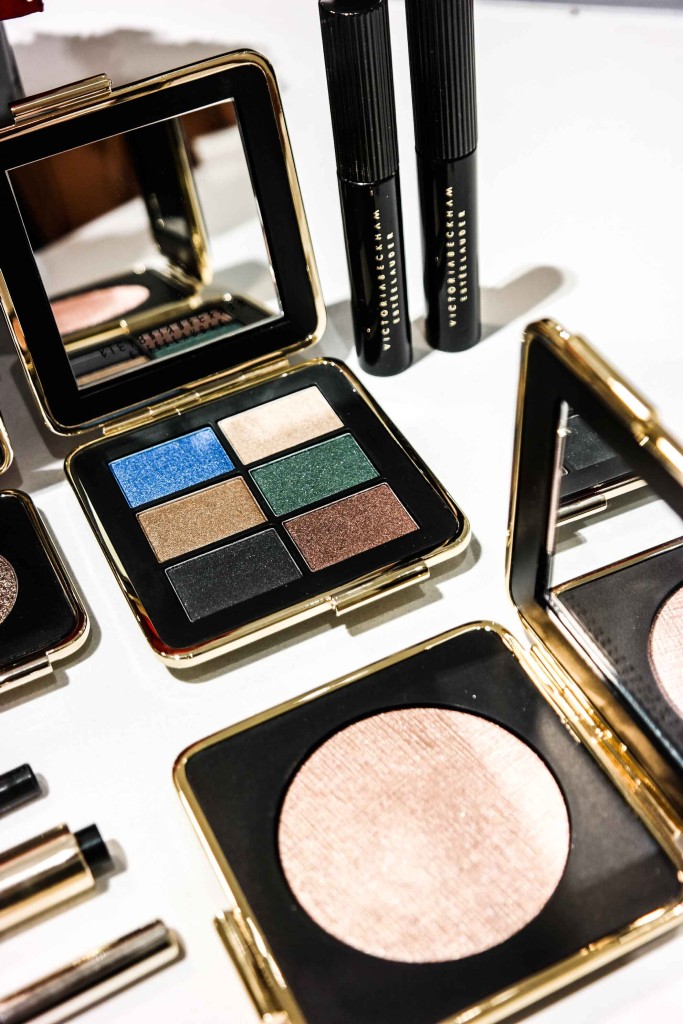 My favorite eye-shadow color!
The priciest items in the collection are the pearl-y primer and the 6 shadow palette for $95. The most inexpensive items are the lip and eyeliners at a cool $30. My personal favorite, the single eye-shadow palette is $45 and it's got a rich golden-greenish-brownish hue which I'm wearing in the first photo of this post and it's pure magic! It has a gel like texture and activates the shimmer particles the more you blend it into your eyes and we all know I love to sparkle. If I could recommend for you to purchase something is this eye shadow which flatters all eye colors and is so silky smooth, it's easy to blend and it's a perfect addition to your Fall make-up bag. While I was there I saw many women buying the red and nude lipsticks to but the most popular selling product according to the sales associate was the "Morning Aura" which is a moisturizing and brightening primer.
If you're in Houston, celebrity make-up artist for Estée Lauder, Victor Henao (famous for doing Kendall Jenner's make-up in tons of videos online!) will be visiting Saks Fifth Avenue on October 14! #VBxEsteeLauder
Did you already check out the Victoria Beckham collection? Which product do you want to try first?
Save
Save
Save
Save
Save
Save
Save
Save
Save
Save
Save
Save
Save
Save
Save
Save
Save
Save
Save
Save
Facebook Conversations